Professor Veena Sahajwalla is passionate about stopping valuable composite materials from ending up in landfill and boosting efforts to establish a circular economy where nothing goes to waste.
Sahajwalla is an Honorary Engineers Australia Fellow and the founding director of the Sustainable Materials Research and Technology (SMaRT) Centre at UNSW. Last year, she developed a world-first e-waste microfactory to recover valuable alloys from discarded electronic devices such as phones and computers.
She told create that the idea behind a circular economy was giving materials a second life – perhaps in a completely different form from their original incarnation.
To this end, Sahajwalla said engineers and other professionals should think beyond disposal to maximise the use of valuable materials.
"It's not waste, but a product that contains material that could have another life," she said, adding that looking at end-of-life materials as a resource rather than a problem could put things in a new light.
For example, rather than banning single-use plastics, they could be reused in another supply chain to create new products.
Collaboration is key
In a circular economy, reused materials could end up in a very different application to the one where they started out, making wide collaboration and innovation key ingredients for success.
One company working to reuse end-of-life materials is NSW-based company Dresden Vision, which makes affordable spectacle frames out of recycled plastics. Supported by research at the SmaRT Centre, Dresden reuses materials ranging from beer keg caps and milk bottle lids recovered from Sydney cafes and pubs, to waste plastic from the ocean.
Sahajwalla said Dresden is one of the companies contributing to the fabulous work happening across NSW. She hopes to foster this enthusiasm and activity in her role as director of the state's recently announced Circular Economy Innovation Network (CEIN), which attracted more than 100 people to its first stakeholder meeting.
"There's no one-size-fits-all solution; it comes down to how various businesses can help each other out," she explained.
Engineers on the front line
The CEIN was initiated by the office of the NSW Chief Scientist and Engineer, and Sahajwalla said the engineering profession will have an important role to play in ensuring the performance and quality of recycled materials.
Because engineers are used to complying with standards and having systems in place to manage the performance and quality of products, they can provide know-how to businesses that are collecting waste with a view to using it to create new products.
Engineers could also provide advice to manufacturers on how to obtain recycled materials from more than one source if a single supplier can't be found to meet their needs.
"You need a sound engineering knowledge of what materials are and how they could be used," Sahajwalla explained.
Data collected by engineers could also help lift consumer confidence in products made from recycled feedstock.
But Sahajwalla added that making the circular economy work could not be the sole responsibility of any one profession or sector. Governments, businesses, designers, engineers and consumers will all needed to play a part in keeping useful materials in circulation for as long as possible.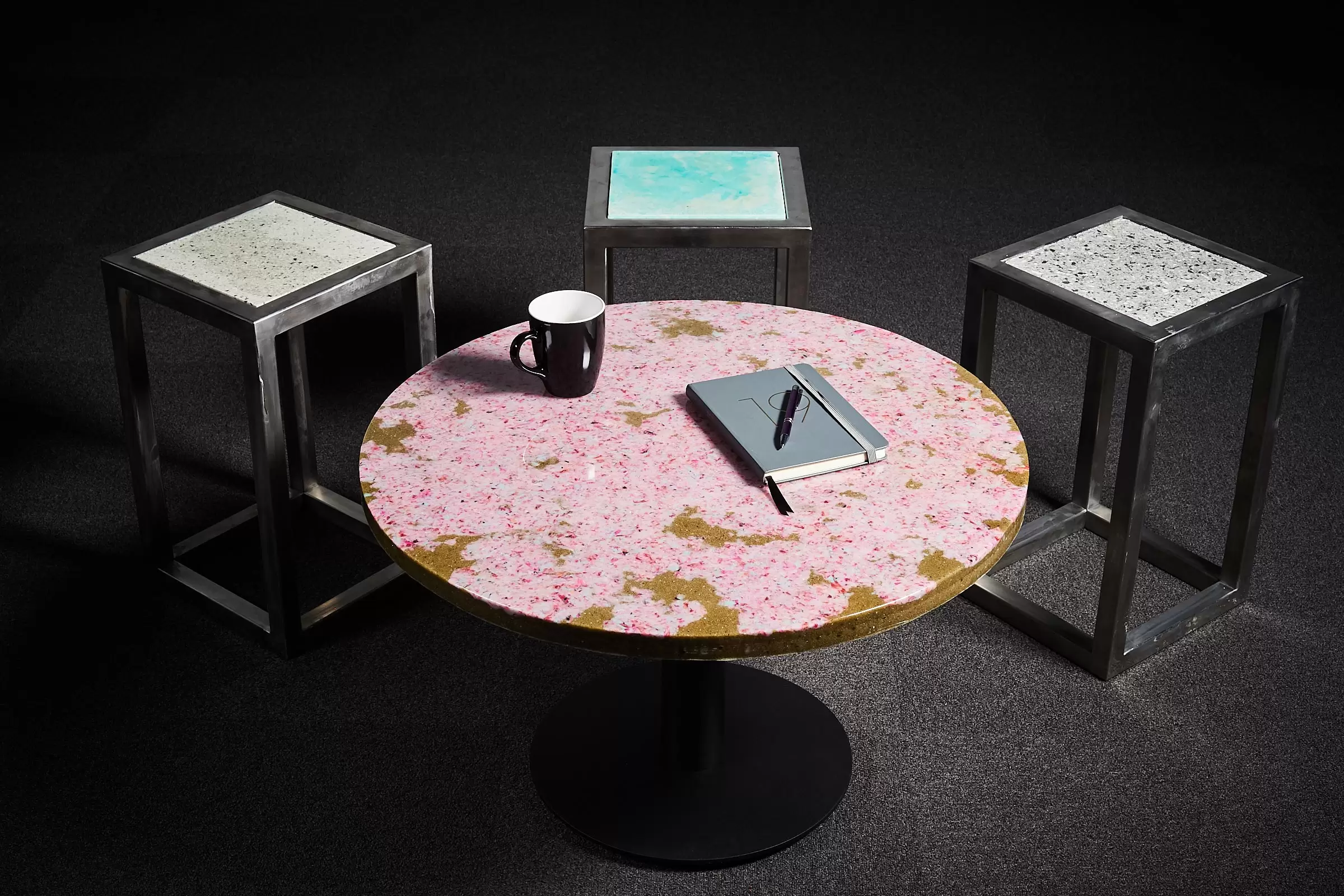 Making it mainstream
Sahajwalla hopes that recycled materials will enter the mainstream and be used to make high-quality products that are part of everyday life. This will mean that consumers are not asked to compromise on quality, but rather support new initiatives that use recycled materials as their building blocks.
"It has to work on the basis of market pull. If it works well, consumers will buy it," she said.
A successful circular economy model would lead to a wide range of positive impacts, including new jobs, new markets and a fantastic win for the environment, she added.
There are challenges to overcome, though, including the massive quantities of materials reaching the end of their first lives, the need to develop ways to process complex composite materials and making recycled feedstocks economically viable.
But Sahajwalla said we have to be able to shake things up – not just for the environment but to create a sustainable economy where everyone from the companies collecting recycled materials to manufacturers, suppliers, retailers and consumers see the value.
"Fast forward 50 years from now and our kids and grandkids will not have a very good impression of our generation," she said.
"There's a lot of pressure on us to do the right thing … When everybody wins, then we truly have a solution."