The pieces of debris orbiting the planet now number in the hundreds of thousands, and pose a threat to communications satellites and the International Space Station (ISS). Could space harpoons be the solution?
Next month will see the first test of an old technology applied to a new problem: harpoons to spear space junk and remove it from orbit.
Aerospace company Airbus has developed a modern harpoon with barbs that deploy only after it has pierced its target. This allows the offending item to be captured and towed out of orbit from a safe distance.
"[The harpoon] really simplifies that because all we have to do is stand away from the target by a reasonable distance and fire at it. We don't have to go up to it and actually get in contact with it at all," Airbus advanced project systems engineer Alastair Wayman told the BBC.
The Airbus harpoon test mission, dubbed RemoveDebris, will be launched from the Surrey Space Centre in the UK.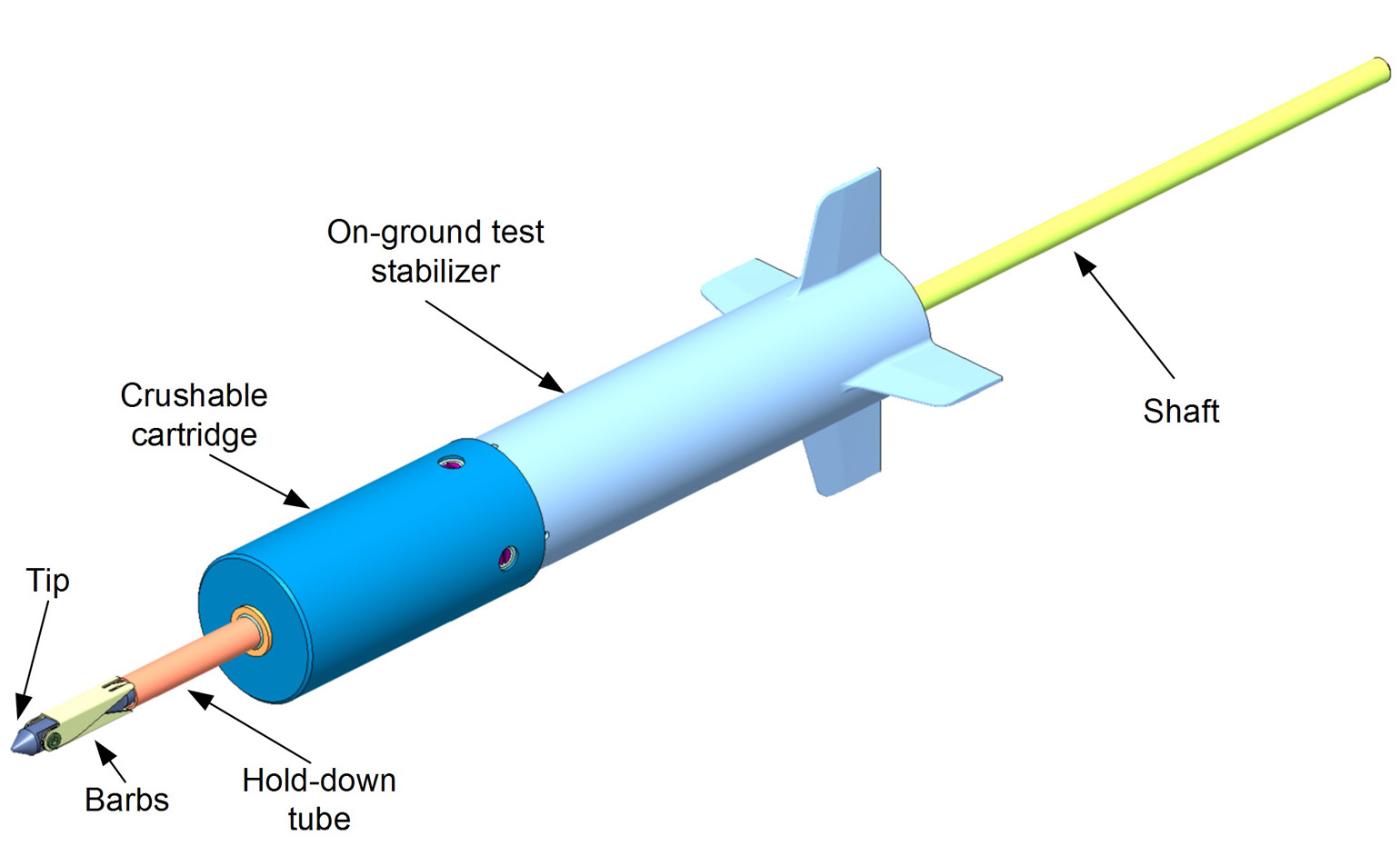 Other clean up missions will follow. As part of Clean Space Program, the European Space Agency (ESA) plans to put a dedicated clean up satellite in extended orbit during 2024, as well as fostering the development of more sustainable space technologies.
There have been other proposals to dispatch space debris, including robotic arms to retrieve spaceships, giant nets, and even a space junk zapping laser for the ISS.
Elon Musk's SpaceX is also pioneering reusable space tech, which saves both money and the extraterrestrial environment, although the company still succumbed to the temptation of launching a car into the void.
An unforseen problem
The need to clean up space is quickly becoming critical. Last year, the European Space Agency (ESA) estimated that there were 29,000 objects ranging from 10 cm to 10 m in space. The number of man-made fragments larger than the size of a marble is in the order of 500,000. These objects are tracked by NASA using terrestrial radars.
Another hazard is the millions of pieces of "microdebris" orbiting Earth, which cannot be tracked with radar. NASA has recently deployed a  space junk sensor to the ISS to learn more about these tiny fragments.
Microdebris can be as small as a splinter or fragment of paint, but can still cause damage to satellites, as it travels at speeds up to 28,000 km/h.
According to French ESA astronaut Thomas Pesquet, who in 2016 wrote an open letter about the space junk menace on his blog, the ISS moves four or five times a year to avoid colliding with debris, but the risks are on the rise.
"Humans have launched over 6000 rockets into space up to now. Rocket stages, satellites and space stations are lying dormant in orbit. At the beginning of the space age, nobody thought about the problem these objects would create," Pesquet said.