Researchers have found that there is both a long-term and cyclical shortage of engineers in Australia, and action is needed to grow the engineering workforce. One program is trying to address that.
The report by Engineers Australia, Strengthening the Engineering Workforce in Australia, highlighted primary and secondary school education as one of five key factors influencing students to become engineers. 
Supported by the Office of the New South Wales Chief Scientist and Engineer and industry partners, Engineers Australia's seasonal engineering schools are helping establish a pipeline of young people entering the profession.
This July, the winter school hosted 53 outstanding Year 11 and 12 students from across NSW and the ACT. They participated in a five-day program aimed to support students with a clearer understanding of the scope and flexibility of degree options and the variety of engineering careers.
"For me, it's about making engineering real."
Research shows that students prefer to hear careers advice from younger engineers. These programs connect highschoolers with graduate and early career engineers who can help put their career choices into context and inspire them on their journey.
Terence Ross, Group Learning and Development Manager at program partner CIMIC, told create that the program is already proving worthwhile for everyone involved.
"For me, it's about making engineering real," he says. 
"When I was at school, career advice was more or less reading a page in a book. This program gives young people real exposure to projects and encourages them to make thoughtful decisions about their futures."
Ross said that the most popular activities included engineers showcasing projects that they're working on, and round-robin Q&A sessions where the students can ask questions to engineers across a range of disciplines. 
"You see the lights go on — the kids want to ask questions, and they're getting real answers," says Ross.
"They're not hearing stock-standard answers. The engineers who feature in the program illustrate that there are different ways of pursuing a successful career."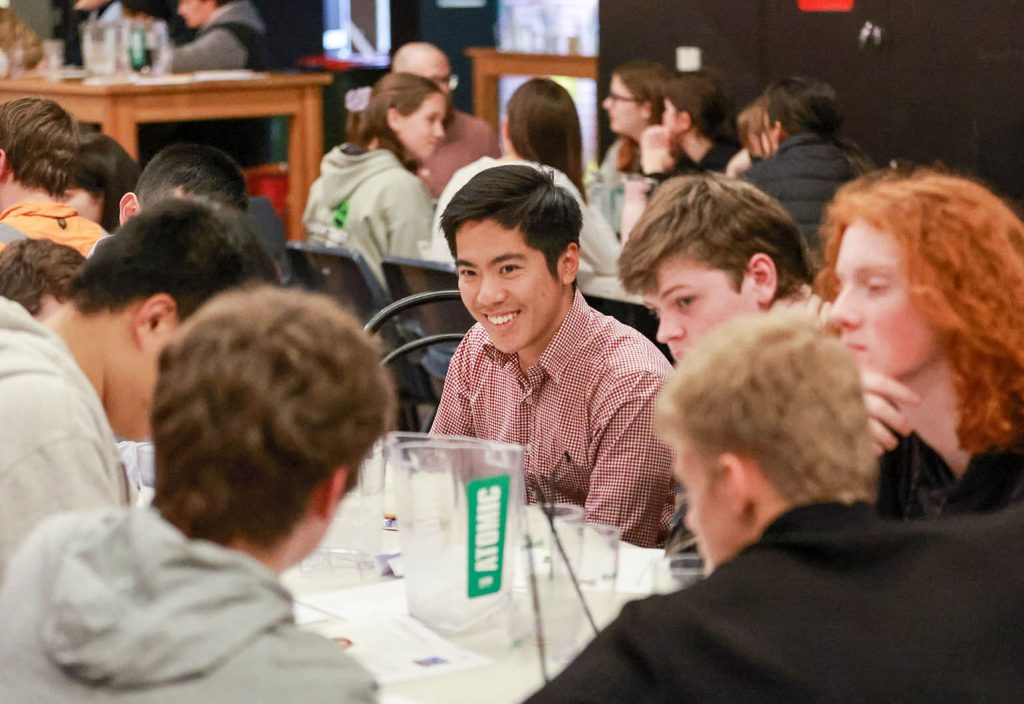 Authenticity is key
Ross said that the practical activities have also been popular with students.
"They really enjoy seeing engineering in action — such as building bridges that can hold weight with a limited supply of materials," he says.
"It's been fabulous to watch the relationship building as they try to achieve the task at hand."
Ross adds that having subject matter experts on hand has been eye-opening for the students.
"We want the young people to get it right from the horse's mouth, so to speak," he says.
"They're able to directly speak to people with degrees in mechanical engineering or electrical engineering and ask why they chose it, what sort of personality is suitable for the discipline, and most enjoyable part of the degree, and skill sets they need, and so on."
For Ross, authenticity is the key to getting more students to consider engineering as a career. Many of the engineers participating in the program are recent graduates who can give a holistic perspective and speak about relevant issues for the highschoolers.
"This program absolutely helps with getting more diversity into the profession," he says.
"We stay away from the career centre model — we want to share real, honest experiences from  people who have lived it. There are many different routes into engineering, and through this program we hope to demystify STEM pathways."
"The insight we gained through these conversations allows the industry to gain a better understanding of how we can continue to attract young people to our workplaces."
Mutual benefit
A participant in the program, CPB Contractors engineer Chloe White, told create that she has enjoyed talking to students about the career paths available to them.
 "The Engineers Australia student program was a great opportunity to engage in proactive conversations with high school students about the daily activities and responsibilities of engineers," she says.
"The insight we gained through these conversations allows the industry to gain a better understanding of how we can continue to attract young people to our workplaces."
Fellow graduate Jason Phu, an engineer at UGL, says that he enjoyed showing the next generation that the sky is the limit.
"As part of CIMIC's graduate program I have had a great opportunity to work on projects which will impact the lives of many for years to come," he says. 
"I have found that being open-minded, adaptable, and willing to learn new skills will help you succeed in any workplace, regardless of your experience or background."
With the Engineers Australia report finding that lack of familiarity with engineering was the most cited reason for women not choosing engineering as their field of further study, the seasonal programs aim to encourage a diverse workforce to fill the engineering shortage.