Tesla co-founder and CEO Elon Musk recently announced the company's plan to build a humanoid robot designed to take on tasks involving human manual labour. But does the idea have legs?
The proposed 'Tesla Bot' is a concept for a 55-kilogram humanlike robot, incorporating Tesla's automotive artificial intelligence and autopilot technologies. 
According to Musk, it will have "human-level hands", a screen on its face and a top speed of just eight kilometres per hour. It will be able to deadlift almost its entire body weight, and will have a lifting capacity with outstretched arms of under 5 kilograms. 
The bot will also feature some 40 electromechanical actuators with force feedback sensing for agility and balance: 12 in the arms, two each in the neck and torso, 12 in the legs, and 12 in the hands.
"Our cars are semi-sentient robots on wheels," Musk said while launching the concept at Tesla's AI Day event.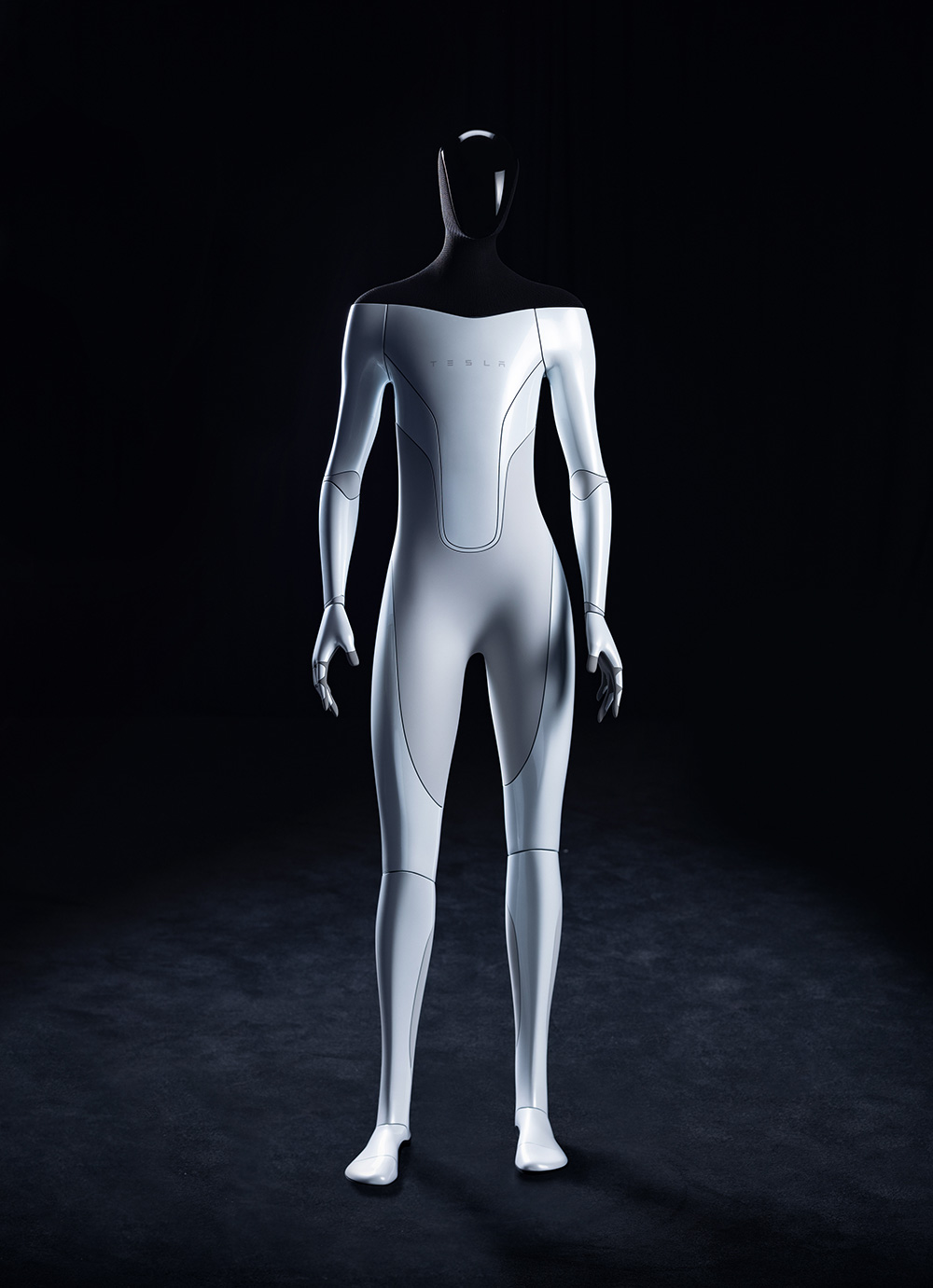 "It kind of makes sense to put that on to a humanoid form. We're also quite good at sensors and batteries and actuators, so we think we'll probably have a prototype some time next year that basically looks like this."
Tesla will repurpose some of its autonomous vehicle AI devices. Autopilot cameras will become the bot's eyes, while its body will be made up of a self-driving computer. It will also use multi-camera video neural networks while neural network planning, labelling, simulation and tools will be used to help it perform tasks accurately.
Associate Professor Stephan Chalup from the University of Newcastle specialises in artificial neural networks, that is, machine learning tools inspired by the human brain. He is largely optimistic about Musk's vision.
"The knowledge is around, and with the financial power of Tesla, it should be possible to develop a robot like that," he said. 
"They have to use lightweight materials, then they have to see very powerful computed surfaces. They have battery technology, which is usually a major issue. Most importantly, they have the experience from autonomous cars. I think it's feasible, yes."
Tesla Bot — a car on legs?
Chalup, who leads the Newcastle Robotics Laboratory, said that it's better to think of the 'humanoid' as a machine.
"In terms of cognitive abilities, there will still be something missing because they won't be able to build a copy of a human brain. At this stage, nobody knows how the human brain exactly works," he said. 
"Basically, they can build something like an autonomous car on two legs, that walks around in a human environment."
He believes the big challenge facing Tesla engineers is getting the bot walking around in a house or a shop — likely a more challenging task than getting an automated vehicle driving on a road.
"Optimised roads are an already simplified environment, with lanes, traffic signs, and defined rules about how to behave. In a human environment, there are not clear rules," he said.
"They can build something like an autonomous car on two legs that walks around in a human environment."
As for the benefits of a humanoid bot, Chalup said it's perfectly suited to the COVID-19 pandemic.
"It would be great to have in hospitals, for example, to deliver food or look after patients without the infection risk," he said.
"There's also basic stuff like cleaning and operating in a human environment and performing simple household tasks, or dangerous tasks that could be risky for humans. It could also help elderly people with independent living at home."
When it comes to Musk's vision of having the bot working by next year, however, he's less optimistic. 
"I think we'd be looking at something like 2050," he said.
Critics are less certain
Any robot performing human tasks presents both ethical and technological risks. Musk himself has already attempted to quell fears of bots taking over the world.
"We're setting it such that it is at a mechanical level, a physical level, that you can run away from it. And most likely overpower it," he said.
Still, some commentators have raised fears based on Tesla's troubled "full self-driving" Autopilot technology. There have already been crashes of vehicles in this mode, some causing fatalities, and the US National Highway Traffic Safety Administration recently began investigating Autopilot's tendency to crash into parked emergency vehicles. 
Scientist Andrew Maynard, Associate Dean at Arizona State University, wrote that Tesla's Autopilot glitches are exacerbated by human behaviour. 
"For example, some Tesla drivers have treated their tech-enhanced cars as though they are fully autonomous vehicles and failed to pay sufficient attention to driving," he said.
"Optimised roads are an already simplified environment, with lanes, traffic signs and defined rules. In a human environment, the rules are not clear."
Maynard added that the Tesla Bot comes with many 'orphan risks', or risks that are hard to quantify and easy to overlook, yet inevitably end up tripping up innovators.
"These include possible threats to privacy and autonomy as the bot collects, shares and acts on potentially sensitive information; challenges associated with how people are likely to think about and respond to humanoid robots; potential misalignments between ethical or ideological perspectives, for example, in crime control or policing civil protests; and more. These are challenges that are rarely covered in the training that engineers receive, and yet overlooking them can spell disaster," he said.
Journalist James Vincent also cast doubt on the viability of the project, noting that Boston Dynamics, which has spent 10 years developing Atlas, the most advanced bipedal robot in the world, "has never described its machines as anything but R&D" and is "not even close to commercial deployment".
Time is still the big question
Stephan Chalup cautioned not to overhype, nor overthink, Musk's vision.
"The main risk is that we humans will probably expect too much in terms of human skills on this robot, because of what it looks like," he said.
"We usually interpret into these machines things that are not there, such as emotions."
Chalup believes any humanoid bot is unlikely to be "superhuman" immediately, and that it will take several years after having built it to learn how to do things in our environment.
"The advantage of Tesla is that it has a huge fleet of cars and robots. The key to the technology are the artificial neural networks for deep learning, which will make this robot successful," he said.