A few short years ago it seemed that consulting firm Engenium was on its last legs. Then, in the middle of the mining slump, a daring rescue plan was hatched.
As he walked out of the Engenium office in Perth for what he thought was the final time, Wayne Peel confided in some of the remaining staff that he believed Engenium's parent company was ruining the business. 
Morale was low, as the engineering consultancy had been cut down from 100 staff to less than 50. In order to give those who remained in the business some confidence in their future, Peel told them that he was sure that somebody would come in sometime soon and "pick up Engenium for a bargain".
His prediction came true just six months later, when Engenium was floundering under the new management of Resource Development Group, a business that did not see the consultancy as core to its construction focus. 
Only 15 staff remained when a management buyout group that included Peel, as well as two managers he had worked with and one of Engenium's original founders, successfully negotiated the purchase of the business.
"That period immediately after I left was actually really disappointing," said Peel, who is now Managing Director of Engenium. 
"It was probably one of my darkest periods. I was just very annoyed and disappointed that this business I'd worked with for five years was being dismantled."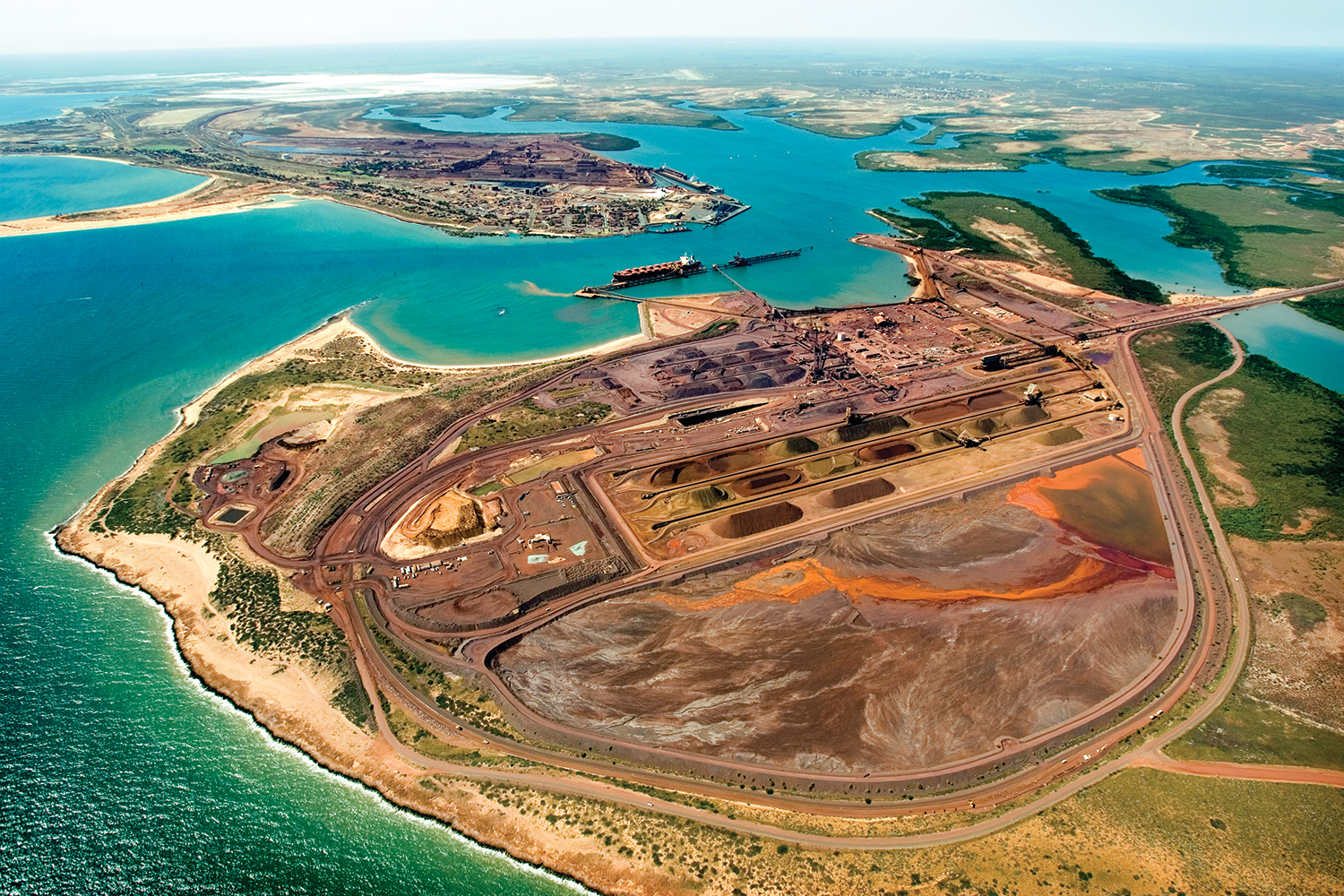 An opportunity came up when Peel heard the parent company was considering selling the business. 
"So a group of us went in, put in an offer for Engenium and were able to negotiate that successfully," he said.
"We bought the business in 2015."
One of the 15 staff remaining on the payroll was structural engineer Daniel Thompson, who said the period was a "tough time".
"I'd describe it as tumultuous," Thompson said. 
"There was a lot of uncertainty and poor morale around the office. It was up to the leaders, people like Wayne, to simply hold it together at the beginning, immediately after the buyout. I'd been lucky enough to be on a project at the time and managed to keep my job. But yes, it was a very challenging period."
That was then, this is now.
Engenium currently employs more than 190 staff around Australia, including in new offices in Karratha, Newcastle and Brisbane. In terms of staff morale, Thompson said it is the opposite of the business he worked in before the buyout.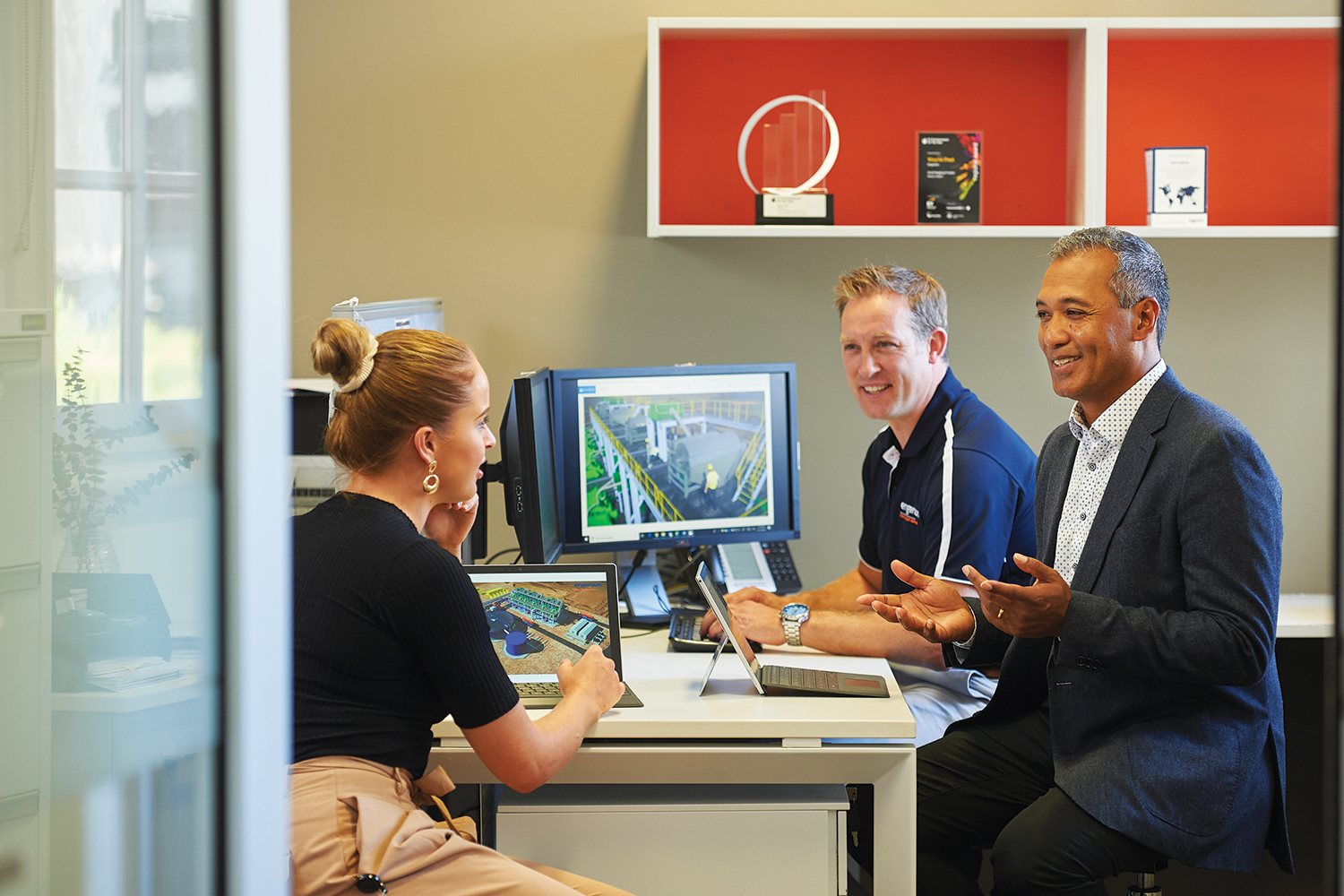 "When you've got a team working in unison under a leader who is bringing the team together rather than splitting it apart, then you work with renewed energy," Thompson said. 
"Engenium quickly became a very different place. Since then I have regularly received offers to leave consulting, but the experience of working here and the opportunities it offers are just too good."
Putting it all together
Some of Peel's earliest and fondest memories involve pulling things apart and putting them back together, which is the reason he was attracted to engineering.
Whether it was Meccano sets, electronic devices or pieces of machinery, he always had a fascination with building and with dismantling to figure out what made things tick (sometimes quite literally, such as with clocks).
"I developed a bit of a reputation, so people used to bring stuff over and ask if I could fix it for them," said Peel, who was born in Yangon, Myanmar, and moved to Perth in 1971 as a two-year-old. 
"I really enjoyed trying to figure out how things worked and understanding the mechanisms. That was what started all of this.
"I didn't immediately connect it with engineering, but then in school I found that I was good at the application of physics and maths. So, in high school it became clear that I was going to be an engineer."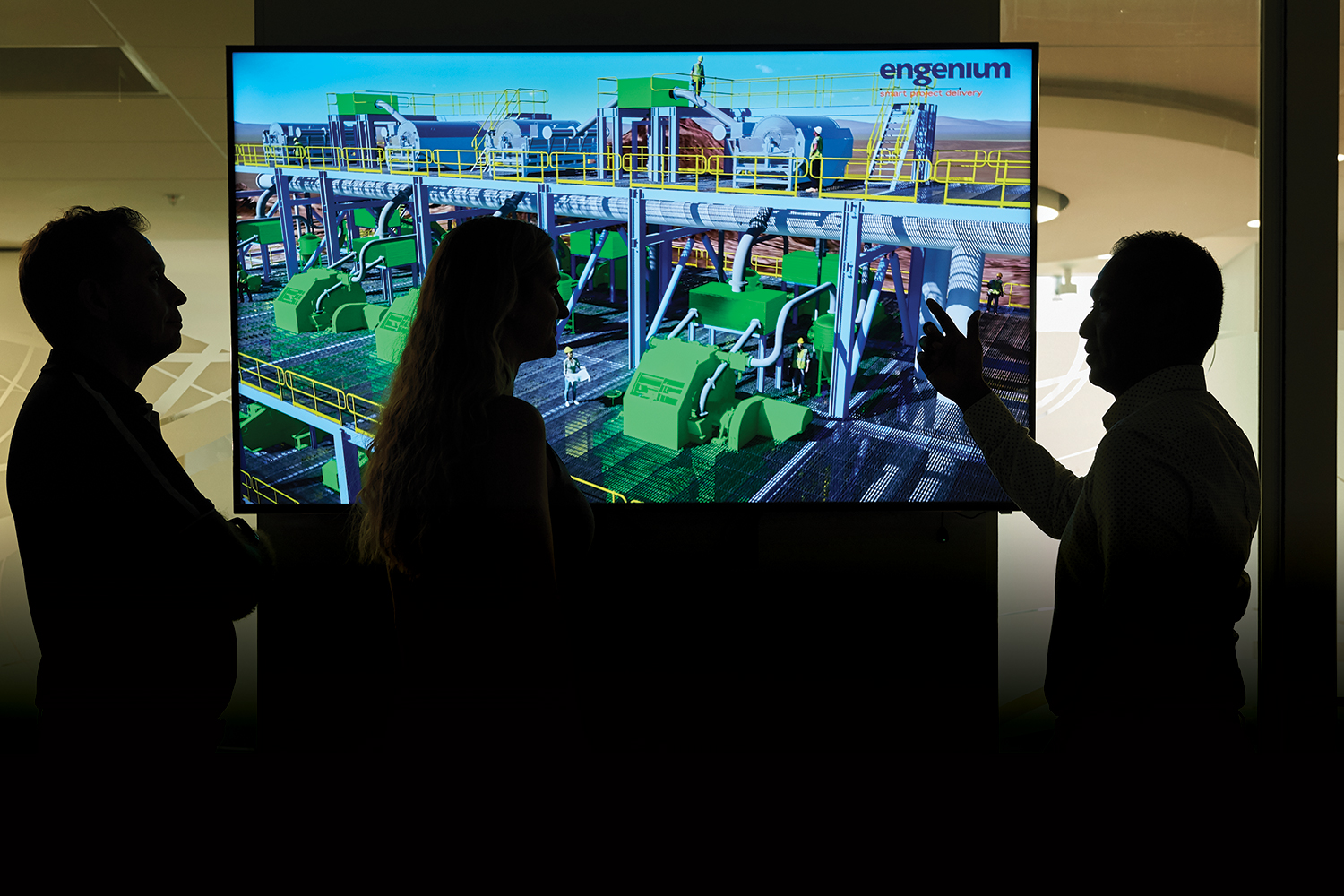 A part-time job at Tandy Electronics helped to feed his obsession during high school, and nobody was surprised when Peel enrolled in an electronics engineering degree at Curtin University.
There was not a lot of work around for engineers in Western Australia when Peel graduated at the beginning of the 1990s.
His father had moved the family from Burma for work as an exploration geologist with mining companies, and they had lived in the Pilbara town of Tom Price for five years when Peel senior worked for Hamersley Iron, so Peel was no stranger to the industry. But that familiarity didn't help at first.
"It was very difficult to find a job," he said.
"One guy who graduated with me began working as a mechanic, and I think he ended up staying as a mechanic. He enjoyed it more than he did engineering."
Peel eventually landed a job with Aerodata, a specialist in airborne surveying and mapping. While this offered interesting experience for a junior engineer, it was more important in teaching him what he didn't want to do.
"I was there for a couple of years, but I found that I needed more people interaction," he recalled. 
"I was, and still am, more of a people person. I just found I was in the lab too much, hidden away in a corner."
After travelling for 12 months, he requested work experience at Honeywell, offering to work for free for three months. That led to a job as a systems and project engineer.
While at Honeywell, Peel earned an MBA, which introduced him to ideas around business development and marketing and, no doubt, people management. He was an engineer with great technical knowledge but who also had great people skills. 
That proved to be a highly marketable mix, which encouraged Peel to develop his own consulting business. But not long into this venture, he injured his back and required surgery. He needed a job as he recovered, so he accepted a "simple clock-in-clock-out job at a company called Calibre, an engineering consultancy".
At the time, Calibre was a start-up experiencing enormous growth due to the mining boom. That simple clock-in-clock-out job, which was intended to see him through a few quiet months, ended up lasting five years.
Peel eventually went back to running his own consultancy, where one of his clients was Engenium. He helped with strategy and marketing until he was offered the job as Managing Director. Then owner RDG was taken over by Central Systems, which was when Engenium began slipping backwards. 
But that's all history. Today, the sky is the limit.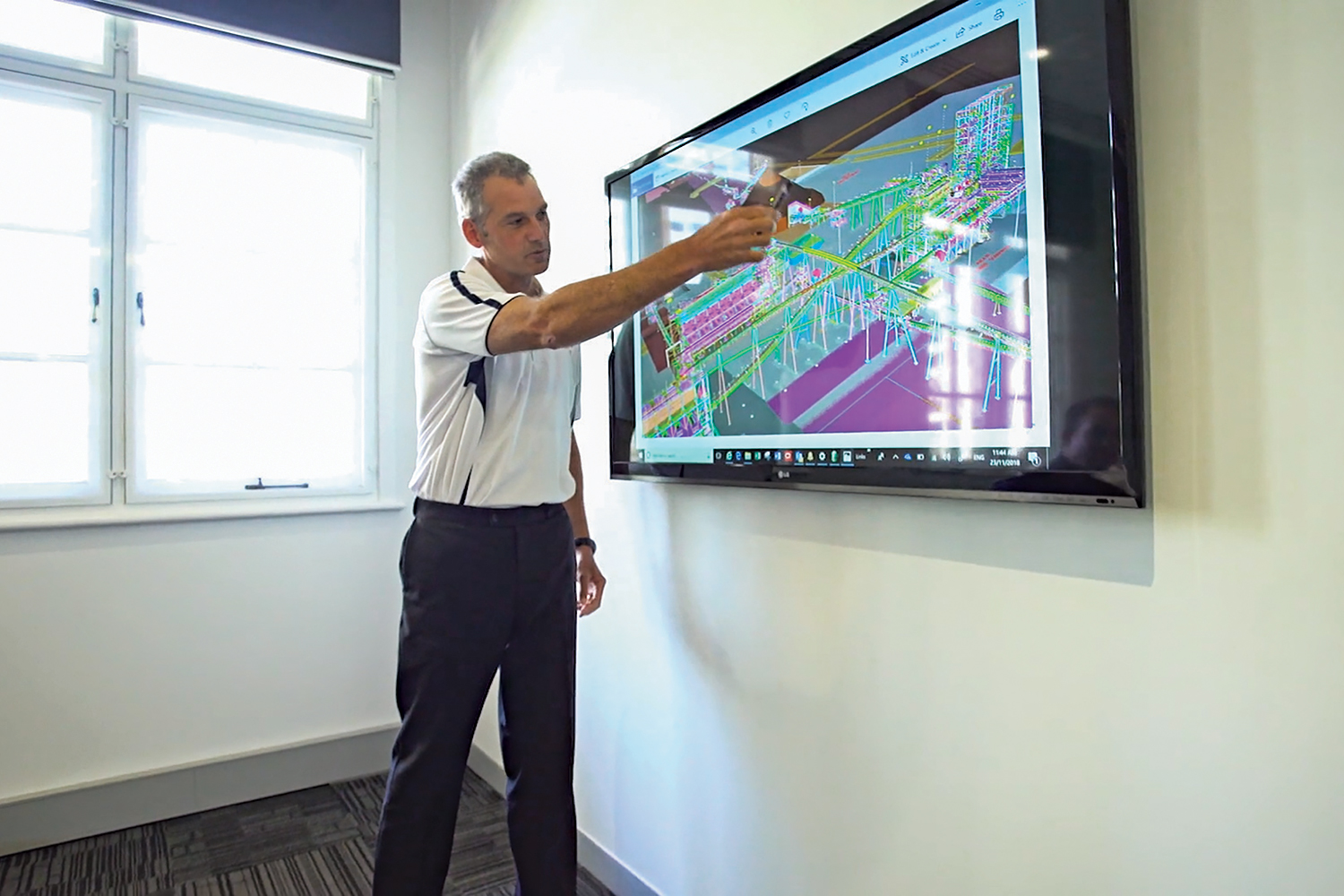 Growing after a boom
When Peel came back into Engenium as a member of the management buyout group, the business enjoyed good relationships with major players in mining, such as Rio Tinto and BHP. Although the boom was over, those companies had a great deal of boomtime infrastructure that still required maintenance. 
That represented an opportunity: smaller jobs that larger players would likely bypass because they preferred more valuable contracts.
"We also realised that gone were the days when you could have an engineer who just did one specific job," Peel said. 
"We needed multi-skilled, versatile people who were capable of lots of different things. That would be good for the business, as we'd get more out of them, and good for them as they'd have great diversity in their roles. 
"Not only did our engineers do the design, they managed some of the construction, they went to site to see it getting built, etc. That was good for them because they got to learn a lot more. During the boom time people were just put into a box and they stayed in their box. But now things were different."
Clients also began to see Engenium through a different prism. They saw a smaller, faster-moving business that was unshackled from the chains of corporate overlords and market regulations. They saw a business that would truly partner with them to get a job done, and that would take full responsibility for its success.
"Gone were the days when you could have an engineer who just did one specific job."
Engineering, Peel said, is ultimately an outcome. The philosophy of Engenium was shaped around doing whatever it took to deliver the desired outcome for its client, allowing the client to focus on their greater objectives.
"Whether the client focus was on speed or schedules, or whether they had a limited budget and we had to figure out how to achieve an outcome within that specific budget, we would work with clients to help solve their problem through engineering," he said. 
"Clients responded very well to that, and they still do."
Innovating to grow
At Calibre, Peel worked with mechanical engineer Andrew Porter, who is now General Manager Project Delivery for CBH Group, Australia's largest exporter of grain. CBH Group is also an Engenium client.
Porter said he was not surprised when Peel so successfully brought Engenium back from the dead.
"At Calibre, Wayne had not only built the brand and presence of what, back then, was a new and relatively unknown business, but he also ensured strong succession after his departure by establishing an enduring team," he said. 
"As a leader Wayne is very much focused on the frontline people. He truly understands that the most important aspect of their business is the people, and therefore he has to attract great people, retain them and inspire them."
A major differentiator for Engenium, Porter said, is that it's clearly an attractive place to work. 
"They make a real effort with their people," he said. 
"They introduce their new starters on LinkedIn, and that's quite novel in the engineering sector. They include an image and a profile, and it doesn't matter what level they are in the business, each person is as important as the next. Engenium expresses the value and identity of its business through its people."
"He truly understands that the most important aspect of their business is the people, and therefore he has to attract great people, retain them and inspire them."
CBH Group has major grain stores across Western Australia, and inloading and outloading equipment to receive, handle, protect and unload the grain. 
The multi-disciplinary engineering team at Engenium, Porter said, and its appetite to openly engage, challenge and collaborate with the CBH team, enables the sharing of new and innovative ideas, to ensure grower value for CBH.
And innovation, particularly in a flat period for the mining and construction industry, has been vital for Engenium. 
One area of innovation that Engenium focuses on is the automation and streamlining of its own administration processes. 
"We've developed a whole lot of in-house, cloud-based applications and mobile apps that allow us to avoid a lot of time-consuming paperwork, while being more transparent than ever," Peel said. 
"We want to be client-facing, not filling out paperwork."
Getting on the right track
Among the innovations created by Engenium is its axle-replacement inline (ARI) unit. 
The unit won an Engineers Australia Excellence In Innovation award and was developed for Rio Tinto, which had been having an issue with its trains. 
If a single wagon needed a wheel change, that trailer had to be taken apart, removed from the train and transported to a separate workshop.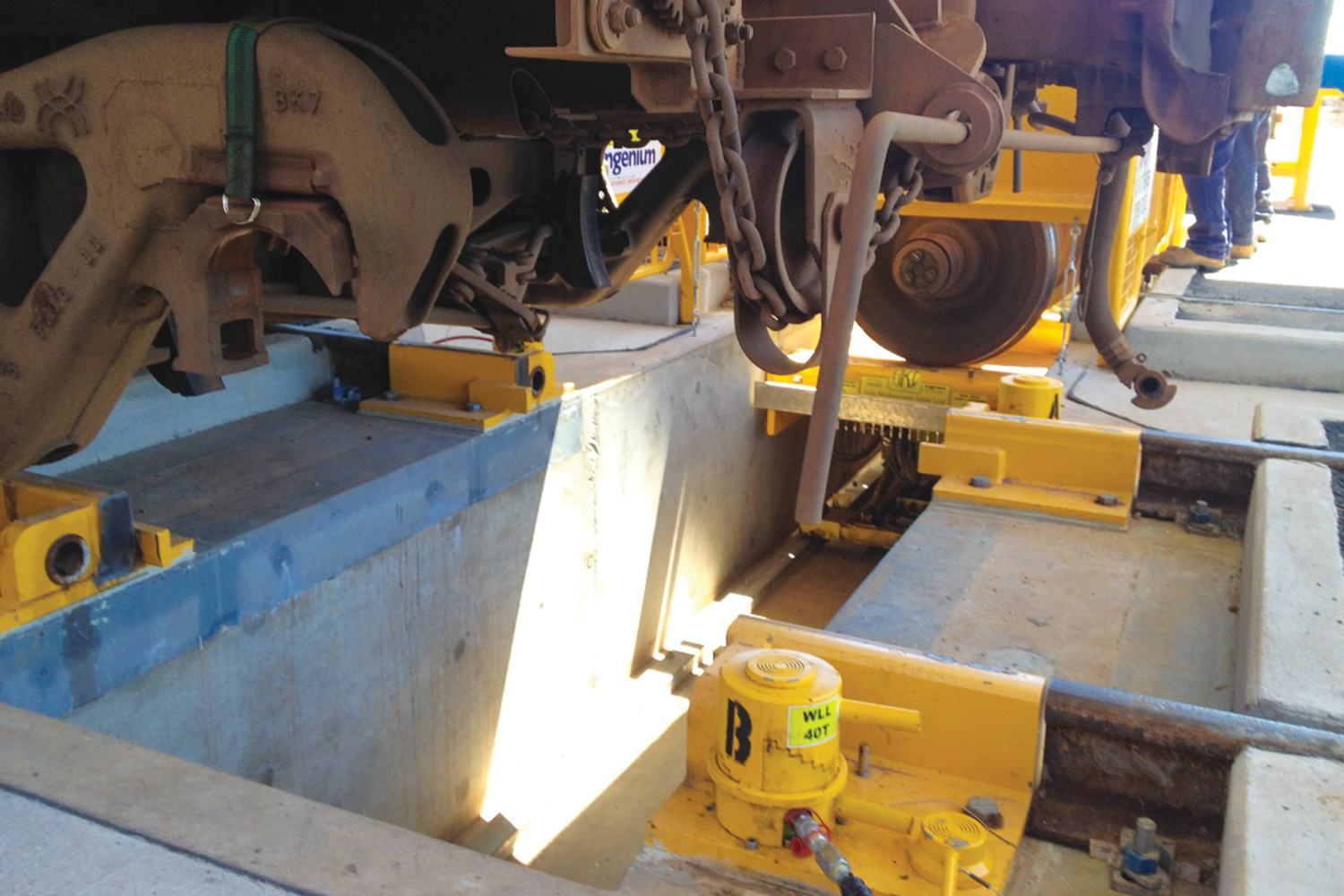 There, the wagon was lifted on to a platform to allow the buggies to be removed and replaced, and then put together again and transported back to the line, where it was reconnected to the train.
"'Is that the best way you can do it?,' we asked," said Peel. 
"Our guys on the site came up with a great concept, which is the ARI project. The train stays together, and the wagon doesn't come off. 
"Instead it drives over a section of rail that drops down and the wheel set comes out. They put the new wheel set back in, the rail lifts again and off they go."
Room to grow
The key area of Engenium's focus will remain the industrial and resources sectors, but that's not to say there is no room for growth. 
Having expanded from a Western Australian operation to a nation-wide brand, Engenium now has its sights set on the international market. 
The business is already doing work in Africa, has assisted clients in Canada and imagines a day in the not-too-distant future when it has offices in the UK, Canada and South America.
"The big competitors in our space grow by buying each other out," Peel said. 
"That consolidation has created a vacuum in the mid-tier space. In Western Australia we're now the largest privately owned project delivery and engineering consultancy in that space."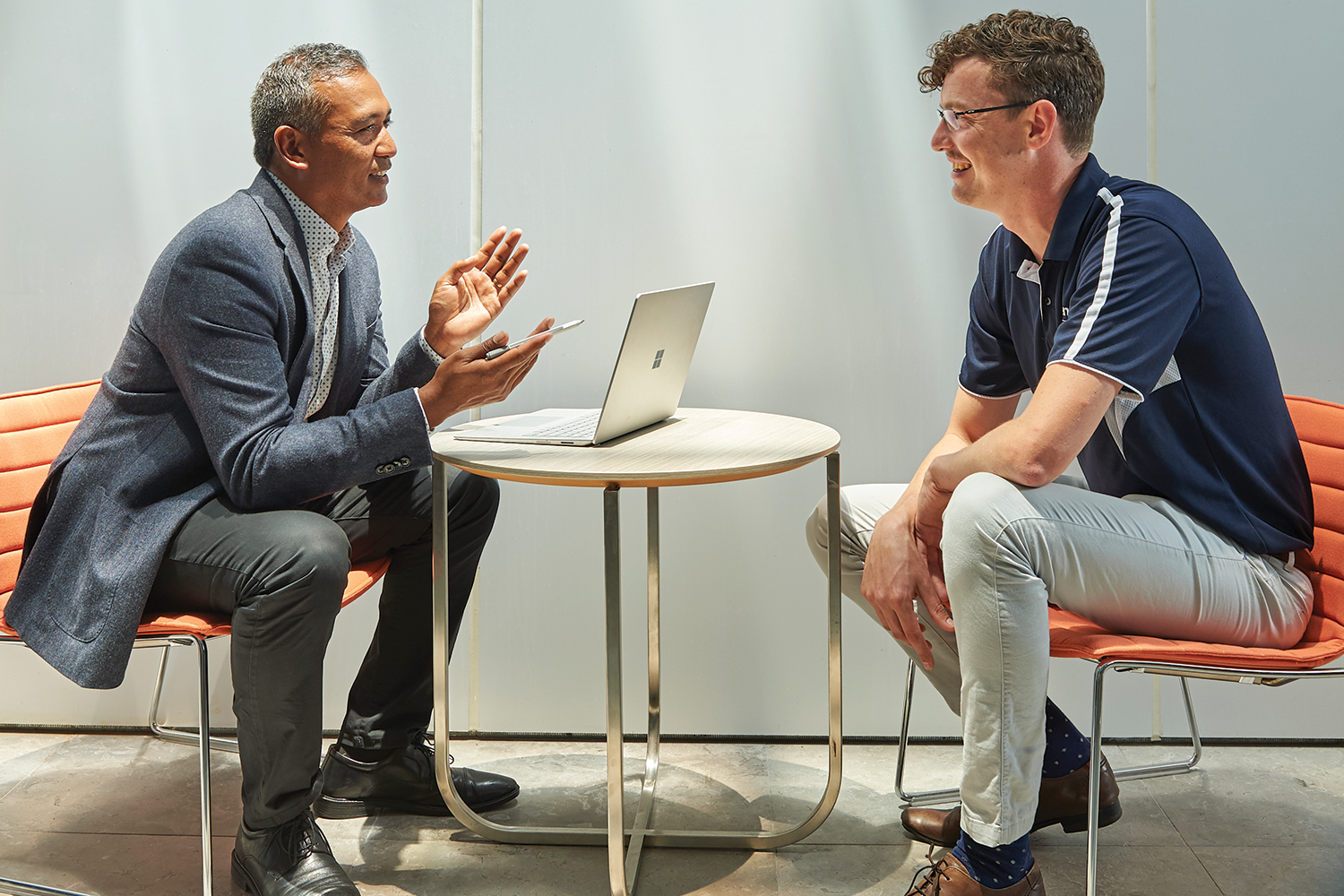 It's comforting to know that, even having built an enormously successful business, Peel is still obsessed with finding out how things work. 
Only he has now added people to his list of puzzles to solve.
"How do people work?" he asked. 
"How do they think and what makes them behave the way they do? And how does a business work? What are the key levers? What are the mechanisms and gears? That engineer's curiosity is what has helped me to learn and grow." 
This article originally appeared as "Striking success" in the February 2020 edition of create magazine.