Think arts and engineering don't mix? Think again.
Australian aeronautical researcher David Warren is well known for his contributions to aeronautics, most famously his invention of the black box flight recorder. 
As well as being appointed an Officer in the General Division of the Order of Australia in 2002, his accolades include the Australian Institute of Energy Medal in 1999 and the Hartnett Medal of the Royal Society of the Arts in 2000.
And now his life will be recognised on stage through a new production in Canberra.
Commissioned by The Street and named for the moniker Warren and his team originally gave the black box, Flight Memory is a narrative song cycle comprising 10 original songs. The contemporary vocal performance explores Warren's life and contributions, and pays homage to Australian ingenuity.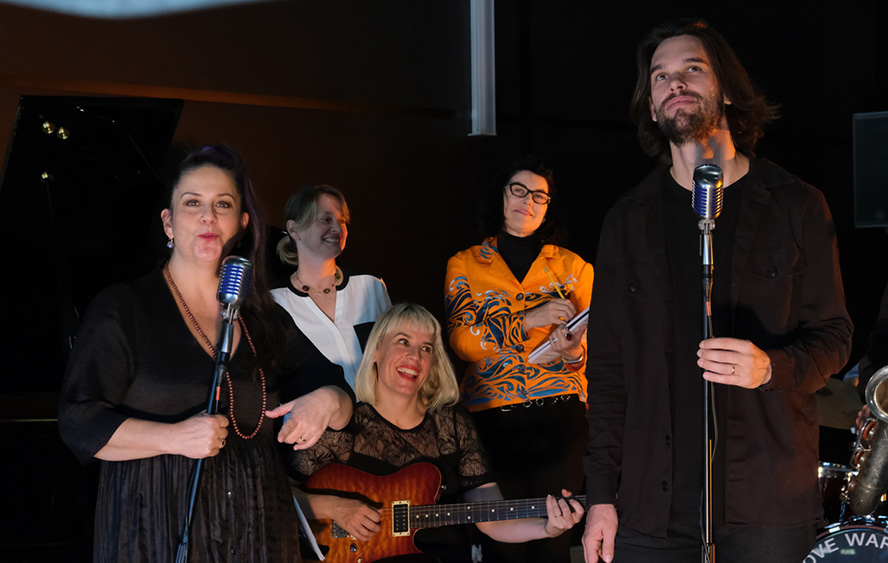 The works were developed using seed funding from the ANZAC Centenary Art and Culture Fund to put towards a creative work that would champion Australian innovation.
"We went in to meet with the Department of Defence and they showed us information about various innovations and inventions that had happened in Australia," Flight Memory's librettist Alana Valentine told create. 
"I seized on David Warren and the black box because he was met with a lot of indifference when he first invented [it] … I thought it was a subject that would go well in the form of song."
The performance explores some of the challenges Warren faced during his career as a scientist and innovator, including the idea that even if something like the black box was needed, it would have to be invented somewhere else. 
"Even when Australia started to insist that there be a data recorder in planes, they actually looked to the United States," Valentine explained.
"When you work on a piece of art you want to use a story from the past to ask questions about where we are today."
Flight Memory also explores Warren's early life, including the influence of the death of his father, who was killed in one of Australia's earliest air disasters in 1934. 
"I had the privilege of speaking with both Jenny Warren and Peter Warren, David's daughter and son," Valentine said.
 "I also spoke to Ken Fraser, one of the engineers who worked with David Warren on the black box … He's one of the last living members of that team." 
With any luck, Valentine said we will be seeing more crossover between arts and science in the future.
"I did a play at the Seymour Centre [in Sydney] last year about astronomers, called Ear to the Edge of Time, as well as one earlier this year about nutrition scientists," she said.
"I'm fascinated and inspired by scientists. I think they're very undervalued."
Flight Memory is playing at Canberra's Street Theatre from 14-17 November.