The car industry is a wide open road of opportunity and evolving technology for this young mechanical engineer.
In 2015, at a rocky time in the automotive industry, Louise Nance accepted a role in car company Ford's Graduate Program.
When her friends and family questioned her decision, the 25-year-old told them "the new challenges are one of the major appeals of joining the company".
"With the technology constantly changing and the mobility revolution, it's a fascinating time to be in automotive. It's challenging and fast moving, which keeps things interesting," Nance told create.
Four years on, the young engineer is part of the global advanced driver-assistance systems (ADAS) team, a rapidly growing part of the business.
"The job I am in now didn't exist when I started at Ford, as the technology wasn't in the company," she said.
"It makes me think: what is coming in another four years? It's a big reminder how quickly things can change and that there are so many possibilities for the future of technology in automotive."
Finding a place
Being one of the few women in her mechanical engineering course prepared Nance for working in a traditional, male-dominated environment, and she has overcome some initial jitters to find her place at Ford.
"I used to feel a bit self-conscious, because I am young and female," she said.
"I don't look like your average professional engineer, so I used to feel I had to change how I dress to fit in, but now I don't feel like that. My team take me seriously, respect my opinions, and I can be myself at work."
Nance's journey to join the automotive industry began with one of her first jobs at a local hairdresser.
In between sweeping the floors, she read Wheels magazines, learning about car design and performance specifications, and ended up buying the latest editions for the studio's collection.
At university, Nance completed a double degree in arts and engineering with majors in criminology and mechanical engineering.
"I've always found how crime is viewed in our society very interesting," she said.
"You got to look at true stories, real people, and critically think about how systems are devised. That's been really helpful for engineering because you always have to challenge how things are done and find different ways to do things."
This mindset has stood her in good stead at Ford, where she has actively pursued opportunities to work in different areas, learning as much as possible about automotive engineering, building her network and developing her interpersonal skills.
"My first year was spent with the exterior team, which focuses on the decorative aspects of the outside of the car," she said.
"The role took me to China and Thailand. It was great to work so closely with design, which I love, and manufacturing engineering, which is very hands-on."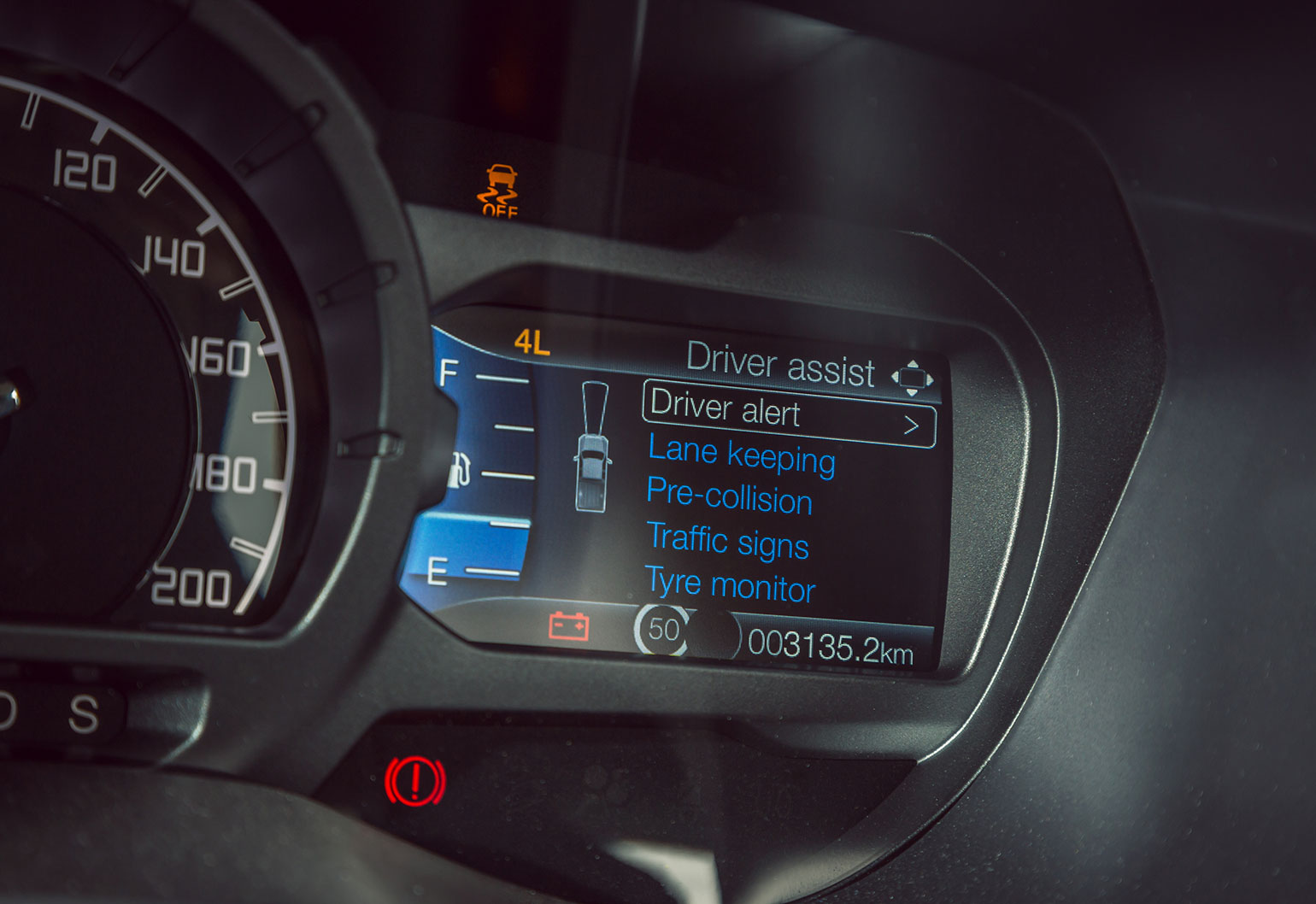 In her second year, Nance relocated to the Ford proving grounds, west of Melbourne in the You Yangs, to work with the Noise Vibration and Harshness team on the Ford Ranger and Everest.
This was followed by a short stint in the design studio as a studio engineer doing computer aided design feasibility studies on exterior features for vehicles for China.
"I was working mainly with engineers from overseas, who maybe don't speak English as a first language, and are in a different time zone," she said.
"That was a really valuable experience, learning communication skills and building up cultural awareness."
Before joining the ADAS team, she stepped out of the engineering side of the business and spent a year working as an outreach coordinator for Ford's science, technology, engineering, art and maths (STEAM) program, which aims to excite students about engineering.
"I was doing behind-the-scenes work creating back-end systems for managing our programs across Australia, China and India," she said.
"It was very people focused: a lot of coordination and a good chance to learn skills in business and administration and make lots of external networks. It was great, but I missed the engineering."
Global perspective
Nance's current role involves working on pre-collision assist features, where a camera
has been combined with radar to enable a computer to see the road ahead and, if necessary, activate autonomous emergency braking to avoid a collision.  
"There's a lot of new technology that's coming for driver safety features," she said.
"It makes vehicles safer and is a stepping stone to what will eventually be autonomous vehicles, which is an exciting area to be involved in."
Nance spoke to create from the departure lounge at Melbourne Airport, where she was waiting to board a plane to the United States to meet with ADAS team members in Arizona and Michigan.
"I'm working on features for the next generation of Ranger and Everest, so I'm receiving training for new test equipment and learning what the North America teams are developing, as we will be implementing these in Australia," she said.
"It's nice that everyone works together globally, but it can be challenging with time zones. I'm looking forward to meeting the team over there and bringing back some new insights for our team in Australia."
Is she hoping to keep moving around within Ford?
"I've moved around a lot and have some very broad experience," she said.
"I'm looking forward to settling into the role I'm in now and trying to deepen my technical knowledge of the systems I'm working on. It's really fresh and new, and I'm happy where I am."
Louise Nance's 6 tips for success
01: Get out and try something
Even if you think you know at university what jobs are out there, it's hard to tell until you are actually in it. You can't predict whether you are going to like something or not until you have tried it. Just give it a go. If you don't like it, you can always do something else.
02: Find somewhere to work where you can be yourself
It's important to make sure you have developed your own sense of who you are and to not compromise that for a business. You will find somewhere that accepts you for who you are, within reason.
03: Develop resilience and grit
Not every job you try will be great straight away. A lot of engineers are perfectionists, but nobody is born knowing how to do a specific job. I encourage everyone to cultivate a growth mindset. Having a bit of grit is critical to get through the first six months of a new job where everything is brand new.
04: Develop your interpersonal skills
Developing your communication skills, taking up networking opportunities and learning how different people work is really important. Even if you are doing a technical role, the people part of it is essential.
05: Be comfortable being uncomfortable
Not everything I've done has come naturally. I found my mechanical engineering degree really challenging and I wouldn't have got through it if I was put off by being a bit uncomfortable. If you are comfortable all the time, then you are not really learning.
Being uncomfortable is important for growth.
06: Keep up to date
I like to keep on top of current research and articles.
This article originally appeared as "Full speed ahead" in the June 2019 issue of create magazine.