Biomedical engineer Michael Griffiths FIEAust CPEng has been rewarded for decades of service to the profession, but he's quick to share the praise with his colleagues.
An Engineers Australia Fellow and Chartered engineer, Michael Griffiths' career has seen him at the forefront of major developments in road safety and crash testing initiatives in Australia.
His team established the NSW Government's Crashlab, the first international crash test facility in Australia. They also set up the Australasian New Car Assessment Program, the second consumer vehicle crash test program in the world, with the assistance of the US Department of Transportation.
Griffiths also led the development of restraint systems for Australian coaches in the aftermath of the infamous Grafton and Kempsey bus crashes in 1989. Many of the initiatives and technologies he developed have also been adopted overseas.
Griffiths, who was recently awarded Engineers Australia's David Dewhurst Award, spoke to create about his career trajectory and what such an award means to him.
Early aspirations
Griffiths' journey to becoming an engineer began with the most classic of setups: an ambitious childhood dream.
"I always wanted to be a scientist," he said. "I came from a family where there [was] no tertiary education … They started to talk about this thing that you could do after school, and so I thought, 'I want to be a scientist'."
The career he initially chose, however, soon took him in a very different direction.
"I did mechanical engineering originally and worked in a pretty straightforward consultancy for a couple of years," he said.
"Then I saw a job advertised for a 12-month contract doing crash investigation. My parents were aghast I would give up a permanent job … but it proved to be an area I really liked."
Griffiths' interest in crash investigation soon became all-consuming, and he made the switch to biomedical engineering.
"It became evident that I really needed to know a lot more about the human body and how it broke. So I went back to uni and did a master of biomedical engineering."
"After working in that for a short time, it became evident to me that I really needed to know a lot more about the human body and how it broke. And so I went back to uni and did a master of biomedical engineering," he said.
This specialisation enabled him to translate an initial interest in road safety into a specific focus on systems that prevent injury to the body, setting him on a path to research car designs that would minimise the harm that occurs during a crash.
Career challenges
Griffith said that the focus of the crash testing industry when he first joined was very different from what it would later become.
"When I first got involved it was all about seatbelts, then of course it started to be airbags and looking at crashworthy structures," he said. "Vehicles developed in Australia didn't really have much crashworthiness. They didn't have crash zones and things like that."
In the face of sluggish movement from the Australian Government, Griffiths began discussions with the US Department of Transportation that would help bring Australia up to speed with international standards, including acquiring state-of-the-art test dummies.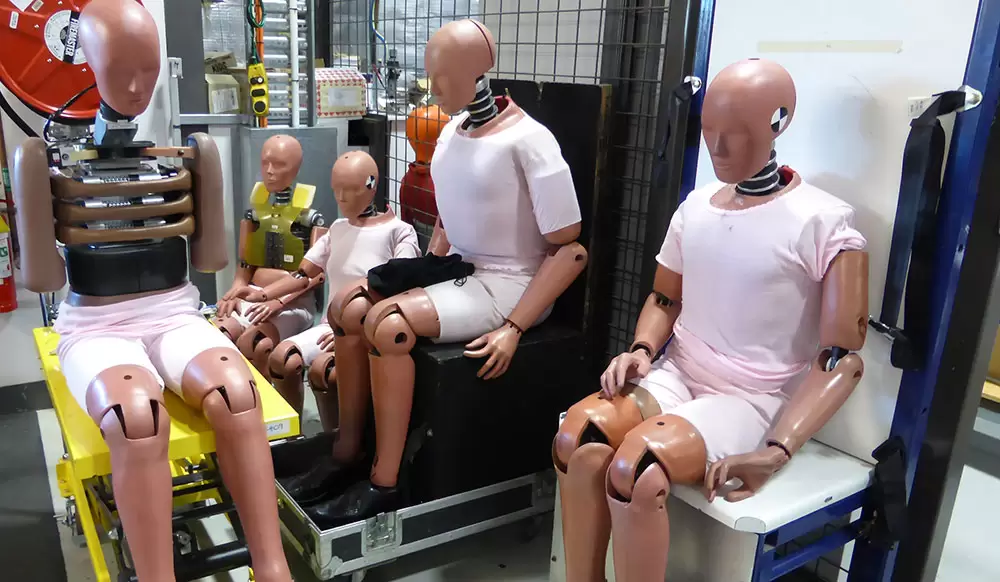 As a result of this liaison, Griffiths' team established the NSW Government Crashlab facility, helping Australia become the second country in the world to run a car consumer crash test program after the US.
"That really turned things around incredibly quickly," he said.
The boundary-pushing nature of the work his team was doing did not stop there. Yet another initiative they spearheaded was adopted abroad.
"One of the other things we set up [was] the world's first government-initiated child restraint consumer crash test program, comparing the safety of child restraints," Griffiths said.
"Because of the approach we'd taken, we needed to have people who could safely fit restraints, so we set up a fitting stations network, which was a first. And then that was adopted throughout Australia.
"It's actually cited in US legislation as the model that they used for their fitting stations."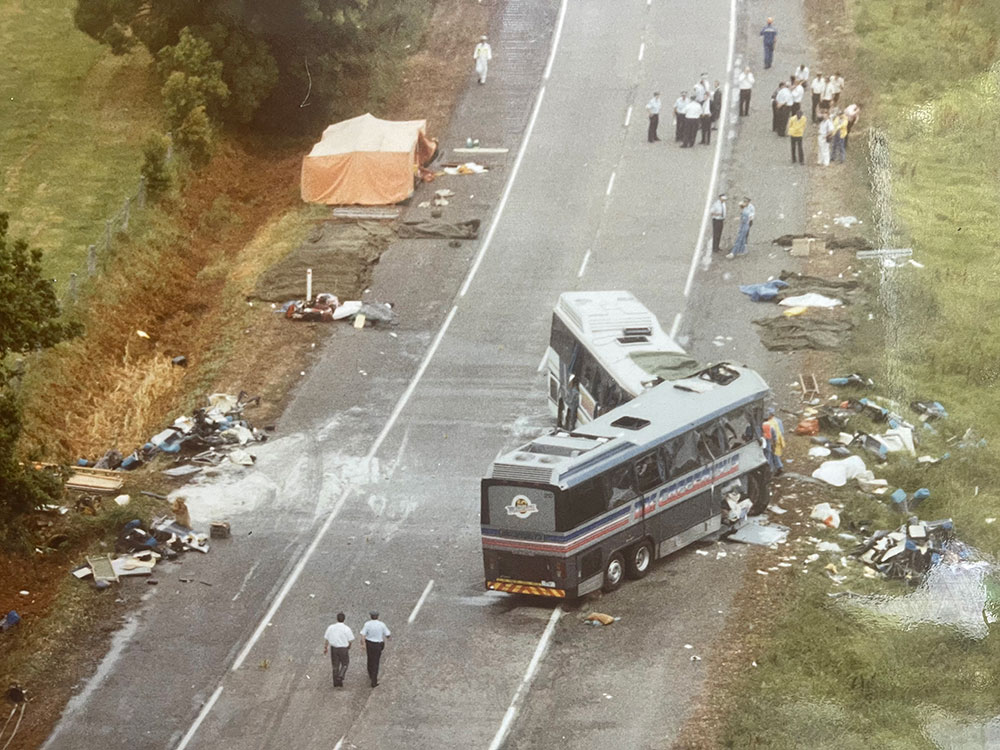 In the fallout from the high-fatality Grafton and Kempsey bus crashes, Griffiths was part of the team that developed the first bus seat with an integrated three-point belt capable of withstanding crashes at speeds of 100 kilometres per hour.
He said he has always encouraged himself and others to move beyond the status quo and rethink why they work in biomedical engineering in the first place.
"We're working in the road safety field. Our job is to make things safer … As opposed to just earning a salary and going home each night," he said.
"I'm most proud of the fact that we got the new car assessment program going. [The] system … in those early days was not actually very receptive to doing anything differently."
"We're working in the road safety field. Our job is to make things safer, as opposed to just earning a salary and going home each night."
A lifetime of service
Last year, Griffiths was awarded the David Dewhurst Award in recognition of his significant contribution to and leadership in the field of biomedical engineering. The award remembers Dr David Dewhurst, one of Australia's first prominent biomedical engineers.
Griffiths is grateful for the recognition of his achievements and those of his colleagues. There's just one slight hitch — he hasn't yet been presented with the award.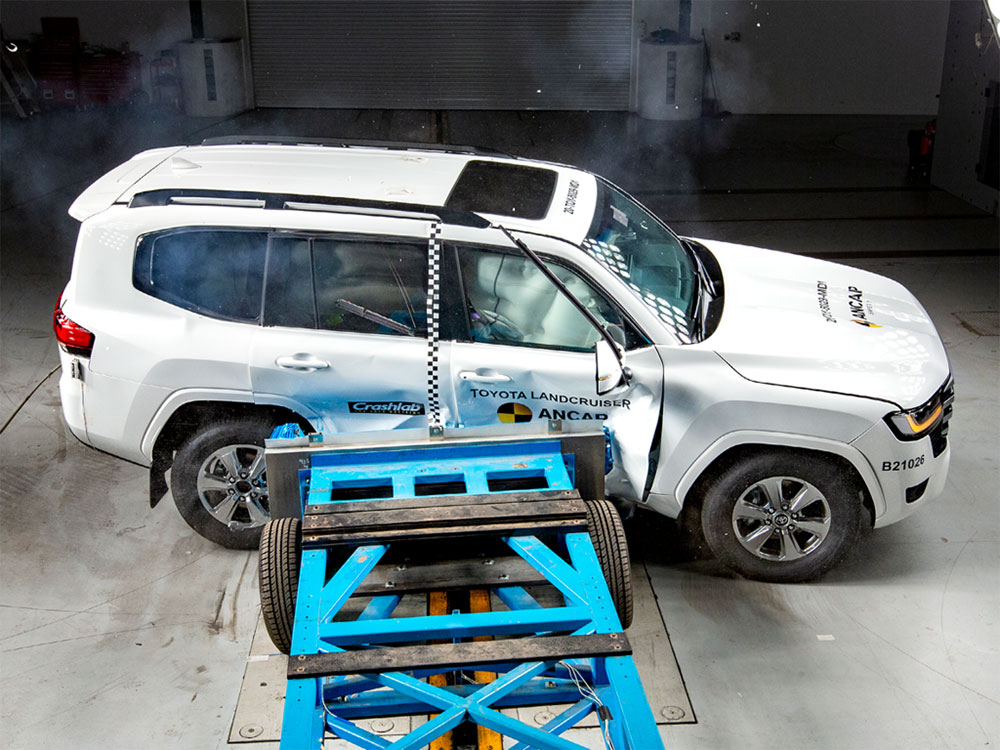 "It still actually physically needs to happen," he said. "To me it was important that it not be a virtual thing, because I wanted my team there … I was prepared to wait.
"A lot of the achievements of the team I work with have never been formally recognised. We did a lot of world firsts … [We're] very, very proud of what we achieved."
Griffiths told create he is still involved in road safety initiatives and standards development.
"I'm doing some work at the moment with the International Federation of Red Cross, which is looking at the technical side of introducing mandatory child restraint systems into low- and middle-income countries," he said. "A lot of them are choosing the Australian model."
He also believes advances in road safety standards, car restraint technologies and autonomous vehicles will continue to evolve.
"The future is going to be quite different," he added.
Learn more about Engineers Australia's Biomedical College here.