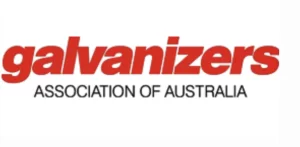 Engineers will be able to choose from a range of well-defined steel coating solutions and provide a higher level of corrosion protection.
In Australia, properties located close to the coast are generally considered most susceptible to corrosion. This is due to their higher exposure to salt aerosols generated from from nearby breaking surf.
However, focusing solely on corrosion risk of coastal properties runs the risk of overlooking flood-prone areas. The latter are generally further inland in what are traditionally considered low corrosive environments.
"Corrosion protection is really easy to ignore, but it's absolutely critical," says David Harrison, Market and Specifications Engineer at the Galvanizers Association of Australia (GAA).
"Exposure to floodwaters can have a significant negative effect on durability. Floodwaters often deposit silt and debris on galvanized surfaces in subfloor environments. These can sit there for a period of time retaining moisture and that can introduce aqueous corrosion."
There are also varying degrees of sheltering, which can contribute to the formation of micro-environments around a building.
These could be areas that are sheltered from rain, sunlight or wind.

"You can predict the corrosion rate in any given location but sheltering in that building affects the time of wetness of a surface or its exposure to salt aerosols can increase or decrease the corrosion rate."
Preventing corrosion in micro-environments
To mitigate the risk of corrosion in flood-prone areas, GAA recommends increasing the rating of the environment outlined in the National Construction Code by one category.
"For example, the minimum requirement for galvanized coating thickness in a C2 environment is 75g per square metre. In a C3 environment it's 225g per square metre. We recommend C2 environments going up to 225g to exceed that minimum requirement."

Read about recent changes to the NCC.
When designing a property, it's also critical to account for micro-environments in flood-prone areas.
"Corrosion is a function of the environment. You might need to change the design itself so that you're minimising the risk.

"House piers are a good example. These sit underneath the property so it's very rare that someone will monitor them. They're often set-and-forget. They're also typically made of materials that aren't suitable for the environment and in a flood event they'll end up with soil around the metal. That's really poor practice and can lead to corrosion."
The consequences of this corrosion can be extremely damaging.
"If piers corrode then the floor can sink in and will have to be replaced. It's a major undertaking – and that's even if they can be replaced. Corrosion of house piers compromises the entire structural integrity of your flooring system."

In a flood-prone area, galvanized coatings will help to protect surfaces.
"In a flood-prone area, painted coatings are much more susceptible to damage than galvanized ones. The updated building code includes an option for painted coating, but that's very high-risk in flood-prone areas because of the amount of dirt, rocks, branches and other materials that can damage a painted coating," says Harrison.
"Galvanized coatings are tough, abrasive and much less likely to be damaged."
If a decorative colour is required, it's best to use a Duplex system, recommends Harrison. In the event that the paint coating is damaged, the steel will remain protected by the underlying galvanized coating.
Ongoing protection from corrosion
As part of the upkeep and maintenance of a property, regular inspections are an absolute necessity.
"Having an inspection to make sure the base of house piers isn't being covered with soil is a good first step. There's a lot of silt, dirt and debris that can build up. After a flood event, make sure all the detritus is removed from around the posts. If the water has risen above the subfloor, that area also needs to be free of debris."
Ventilating the sub-floor and any exposed areas after a flood can also help to prevent long-term damage.

"Try and dry out the area so it isn't retaining moisture and contributing to corrosion," says Harrison.
"Once the water drains away after a flood, it will often take months before corrosion becomes apparent.
"With proper upkeep, maintenance and regular inspections, properties in flood-prone or high-corrosive environments should have a 50-year design life. That's how long the steel should be structurally sound. That includes the maintenance of any coating."
Register to access technical publications and learn more about the AN 49 Best practices for ABCB Housing Provisions.s