Maintaining Australia's fuel security is critical, as 98 per cent of the nation's transport fleet is reliant on petrol, diesel and jet fuel, and natural gas is widely used in industry and community applications. For over half a century, two Victorian facilities have played an integral role in meeting these national energy needs.
This year marks a significant milestone for two key elements in the Australian natural gas and liquid fuel supply chain. Victoria's Gippsland Basin Joint Venture (GBJV) is celebrating 50 years of operation, and the Altona Refinery in Melbourne's western suburbs has been supplying locally refined liquid fuel for 70 years this year.
ExxonMobil is central to both of these operations, which have contributed significantly to energy requirements as well as the state and national economies over many decades.
In for the long haul
GBJV has been one of the most enduring corporate partnerships in Australian history, with Esso Australia (an ExxonMobil operating company) and BHP each holding a 50 per cent interest. GBJV operates 23 offshore platforms and installations in the Bass Strait, as well as 600 km of subsea pipelines and onshore plants at Longford and Long Island Point.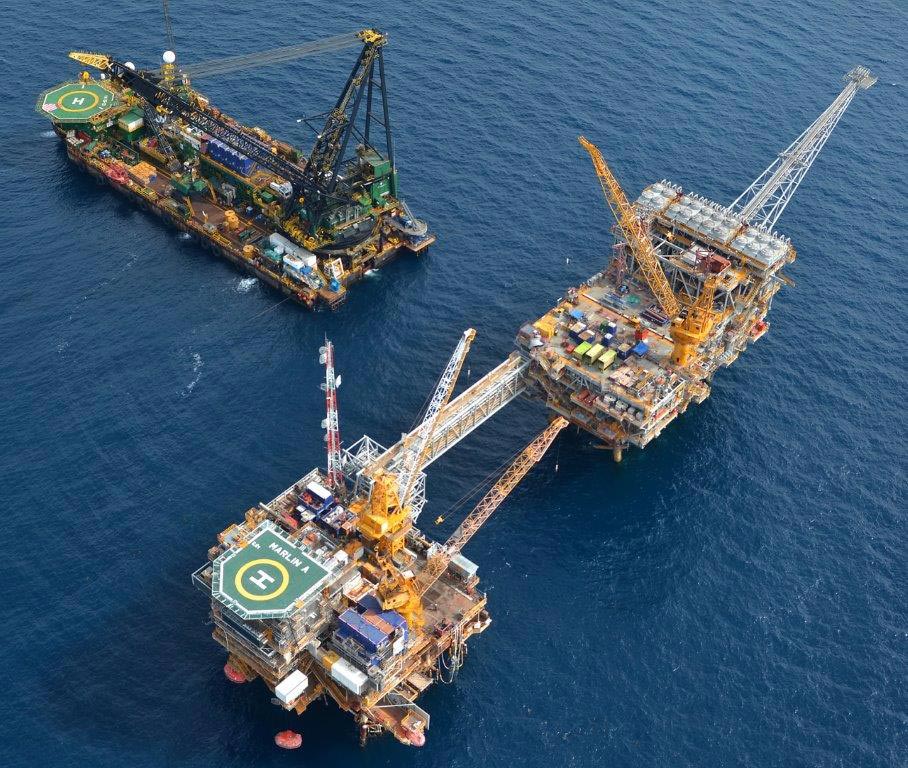 In the past 50 years, the GBJV has produced 4 billion barrels of oil and 226 million cubic metres of natural gas – more than enough to power the Melbourne Cricket Ground's lights for 3.3 million years. Over its operational life, the project has added $570 billion to Australia's GDP, or almost $11.5 billion per annum.
GBJV now focuses on providing gas for the local market. It currently supplies between 40 and 50 per cent of Australian domestic demand on the east coast.
ExxonMobil is working with its GBJV partners to meet Australia's natural gas needs in the long term. To this end, GBJV has invested in the West Barracouta gas development project and the $5.5 billion Kipper Tuna Turrum Project, as well as recent exploration activities in the Gippsland Basin.
According to Caitlyn Hoggart, a geoscientist for ExxonMobil, these activities are coupled with continuous reprocessing of old and new data using emerging technology and innovations in data science.
"Our aim in doing that is to elongate the life of the field to make sure that we continue to contribute to the Australian economy," she said.
Altona Refinery: fuelling Victoria
Another one of Victoria's most important industrial facilities is the Altona Refinery, which has seen substantial changes in the scale and scope of its operations over the past 70 years.
When it was commissioned in 1949 at a cost of £1,000,000, the refinery was a significant investment in Australian industry by the standards of the day.
A major expansion in 1955 made the facility one of the most modern in the world at that time and met the nation's increasing fuel demands.
According to Sue Yean Tan, a process engineer at the Altona Refinery, the facility now produces approximately half of Victoria's liquid fuel needs.
"Around 60 per cent of what we produce is unleaded petrol, 30 per cent is diesel and the remainder is jet fuel that we supply to Melbourne Airport," she said.
Tan explained that the Altona Refinery also has a significant economic impact, contributing around $270 million a year to the Victorian economy. She added that the facility employs 350 people on site, and indirectly contributes to thousands of other jobs.
The 21st century has seen the refinery focus on improvements to safety and clean operations. In 2005, it changed its business model and made significant investments in new technology and equipment to meet clean fuel standards. Tan said the facility treats environmental impacts as high-priority items.
"Any changes that are made to production or operation, we look to minimise our environmental impacts to the best of our ability," she said.
Between 2015 and 2017, the refinery undertook major building improvements and refurbishments in order to meet new ExxonMobil safety standards and improve the work environment.
A growing local need for transport fuel has also driven ongoing improvements to the refinery, which produces 14 million litres of refined fuel each day – enough to keep 330,000 cars on the road.
In 2017, ExxonMobil increased Altona Refinery's production capacity for the first time since 2005. The Pre-Flash project saw the refinery's production capacity grow from 80,000 to 90,000 barrels per day. The company also commissioned a new facility to receive road deliveries of competitively priced condensate from local oil fields to be processed at Altona.
Moving with the times
The Altona Refinery is continuing to evolve to meet changing needs. Last year, the facility began construction of a new crude oil tank, which will increase its storage capacity by 50 per cent and improve efficiency. ExxonMobil is also building a new unleaded petrol storage tank at Yarraville Terminal to allow fuel from Altona to be shipped to other states and territories.
ExxonMobil's remit extends beyond meeting the needs of road transport. To ensure that fuel is available for long-haul flights in the face of competing demands, Melbourne Airport's jet fuel supply is in need of bolstering.
In 2018, ExxonMobil completed an upgrade of the Altona Refinery's jet fuel treater. This increased production capacity by 20 per cent. A new jet fuel storage tank is under construction at ExxonMobil's Yarraville terminal, which receives refined jet fuel from Altona via a pipeline, and a new 3 km pipeline is also being built.
The new pipeline will provide a direct connection to Melbourne Airport from the Yarraville terminal via the existing Somerton pipeline, which currently supplies fuel to the airport.
As well as supporting Australia's energy needs, ExxonMobil is a world-leading supplier of lubricant base stocks and the largest global marketer of finished lubricants. Supported by a highly trained field force, a strong distributor network and abundant supply, ExxonMobil delivers high-quality products and application expertise to customers around the world.
To find your nearest distributor, click here.