Hydrogen fuel cell vehicles are a promising low-emissions technology, but detecting gas leaks can be challenging. A new sensor could improve the safety of future hydrogen-powered cars.
As trials of hydrogen-powered cars accelerate, researchers have been working to develop gas sensors that can meet the stringent safety standards required to detect leaks.
Because hydrogen molecules are invisible and odour-free, they can be difficult to detect. However, small amounts of hydrogen in the air can lead to the production of flammable Knallgas, so sensors in future hydrogen-powered vehicles will need to be much faster than existing technology.
A team of researchers at Chalmers University of Technology in Sweden have recently developed a plastic-encased hydrogen sensor they believe could fit the bill. According to physicist Ferry Nugroho, his team's sensor is not only the world's fastest, but is stable and less likely to deactivate than existing tech. The plastic coating also provides other advantages.
"Unlike today's hydrogen sensors, our solution does not need to be recalibrated as often, as it is protected by the plastic," Nugroho explained.
Wrapped in plastic
According to Nugroho's study, recently published in Nature Materials, the sensor's plastic coating is not just protective, but key to its operation.
As well as preventing any unwanted molecules from entering and deactivating the sensor, the plastic layer helps the sensor respond faster by increasing the uptake speed of hydrogen gas molecules to the optical nanosensor.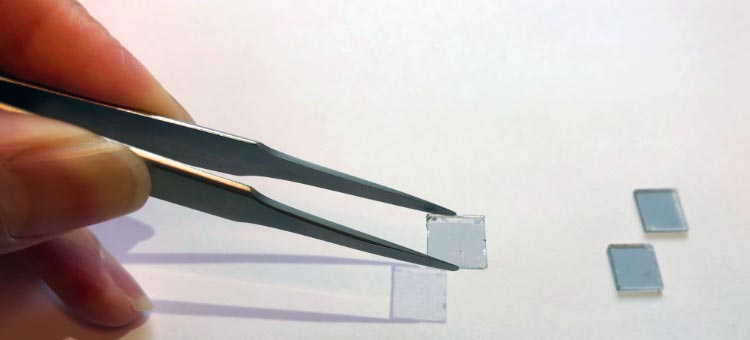 When the level of hydrogen in the environment changes, the metal nanoparticles in the nanosensor illuminate to produce a plasmon of visible light, and the sensor changes colour.
The researchers claim their sensor is capable of detecting 0.1 per cent hydrogen in the air in under a second. This is significantly less than the 4 per cent hydrogen that produces Knallgas, and meets the safety requirements for future cars.
"It feels great to be presenting a sensor that can hopefully be a part of a major breakthrough for hydrogen-powered vehicles. The interest we see in the fuel cell industry is inspiring," said Professor Christoph Langhammer.
Langhammer added that the technology could also be used to improve the performance of sensors in other applications, such as detecting hydrogen levels in breath to confirm food intolerances.