A cortical vision device that helps restore sight to the blind may go to human trial within five years.
The ground-breaking technology, that interfaces computers to the brain, is being developed by a Monash University team led by Australian Research Council Laureate Fellow Professor Arthur Lowery.
"I've always been a systems engineer, putting together a chain of technology, and this is a system," said Lowery, the Principal Investigator and Director of the Monash Vision Group (MVG), a collaboration between Monash University, Alfred Health, MiniFAB and Grey Innovation developing the device.
"You have to think of technology that way … you need to go all the way from the start to the end."
How it works
The Gennaris bionic vision system will use tiny, wireless implants that attach to the surface of the brain, bypassing damaged optic nerves that are unable to carry signals from the eyes.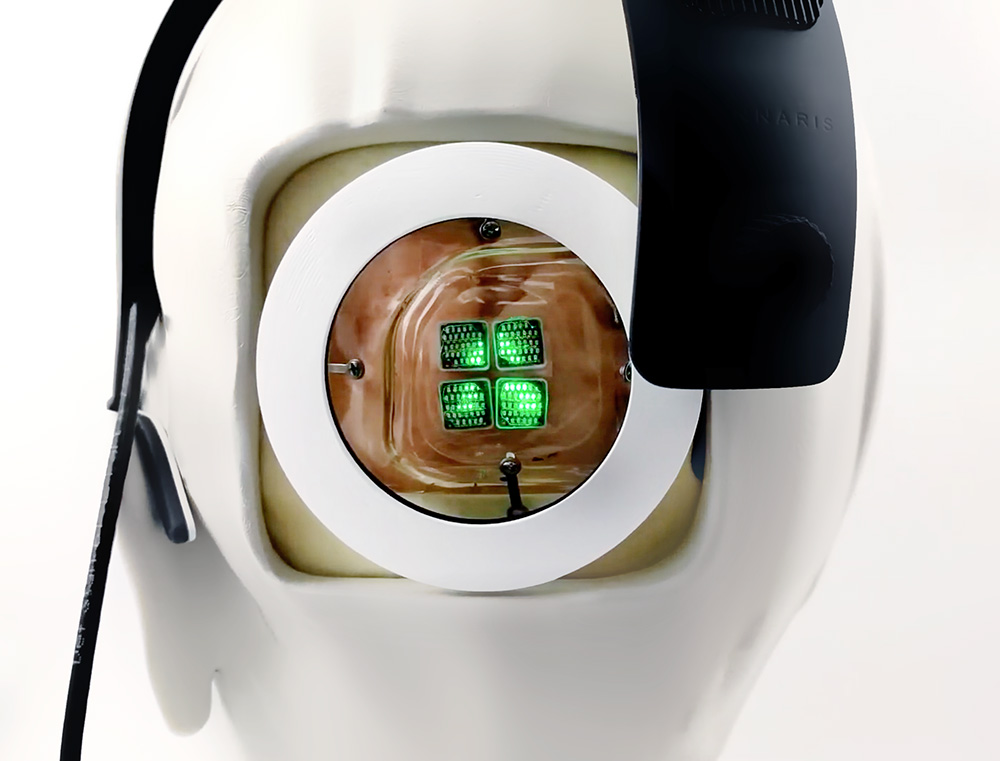 "For those who are vision-impaired, a processor will take information from a camera that may sit on a pair of glasses," Lowery, who is also Head of the University's Electrical and Computer Systems Engineering Department, told create.
"This processor will send an electrical signal to a transmitter on the back of the head.
"The transmitter will convert the data into a pattern of electrical pulses that will then be sent to 9 mm by 9 mm tiles, each with half a million transistors, implanted in the visual cortex."
This stimulation will create a visual pattern from combinations of up to 473 spots of light (phosphenes), which should provide enough information for the user to navigate indoor and outdoor environments and recognise the presence of people and objects around them.
"What will be seen is very much reduced from what a normally sighted person sees," Lowery said.
"It has been estimated that the data rate around the optic nerve is about 2 MB/second. We would be sending only 100 KB using our device.
"However, the brain is pretty good at interpreting limited information and, even with spots on a screen, you can tell what is moving towards you and how fast it is travelling."
Systemic challenges
Lowery and his team have been developing the technology, which could also be adapted to help restore movement to the arms of people paralysed by quadriplegia, since 2009. 
"We have been working with neurosurgeons and physiologists to know, electrically, how the brain works," he said.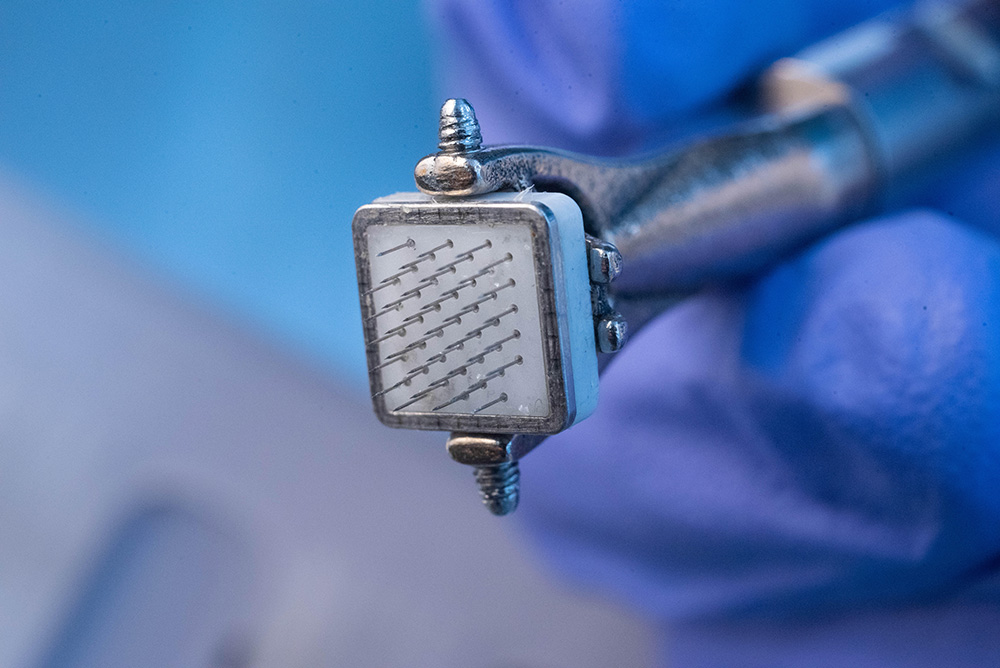 "The hard bit is forming a good, reliable connection to the brain. Obviously there isn't a standard USB port."
Another challenge has been creating a device that will have an extended longevity.
While we may trade in a mobile phone every couple of years, a ceramic implant into the brain would have to last a lifetime.
"It is also one thing to make a mobile phone and another thing entirely to shrink electronics that will allow vision or movement down to a capsule half the size of a fingernail," Lowery said.
Potentially, these ceramic stimulators could be put on any area of the brain, Lowery said, and may offer solutions for other otherwise untreatable neurological conditions.
"The hard bit is forming a good, reliable connection to the brain. Obviously there isn't a standard USB port."
A race for results 
In June last year, MVG received almost $1 million under the Federal Government's Medical Research Future Fund (MRFF). The project has also received substantial private donations.
An application for more funding, which would allow the creation of prototype devices certified for human use, is currently being considered by the MRFF.
The research team recently completed a successful trial on sheep, with the findings published in July 2020. 
While the university hopes to lead the world in developing novel implantable neurotechnologies, it does have some international competition. 
A visual prosthetic device, developed by scientists at Baylor College of Medicine in Houston, Texas recently allowed both blind and sighted participants to see the shape of letters.
Elon Musk's brain computer interface company Neuralink has also announced it is testing a brain chip for treating brain issues such as blindness and paralysis on pigs.