NAIDOC Week 2021 began on 4 July, and, to mark the occasion, create asked five Aboriginal engineers to share their reflections on this year's theme of "Heal Country", along with the practical contributions the engineering profession can offer  to help make it a reality. 

Dr Craig Cowled, Structural Engineer, Researcher and Engineering Educator 
Dr Craig Cowled is a Worimi man whose Country stretches from Port Stephens to Taree, NSW.  
Cowled started his working life as a timber frame truss estimator before becoming a structural engineer and completing a PhD on the structural health monitoring of bridges. He now lectures at Queensland University of Technology and conducts research for the Engineered Wood Products Association of Australasia, where he recently developed high-capacity shear timber walls for mid-rise buildings that are eight times stronger than existing systems.
"I think a lot of Westerners hear the word 'Country' and think it's a piece of land, but it's about everything — the nature in that space and the relationships between everything in that space.
That interconnected, complex web of reliance everything has on every other part in the system is important in Indigenous ways of being. So, one of the key things that comes to mind when you think about Healing Country is climate change, which is the result of our overuse of certain resources.
We as engineers can contribute to finding ways of decarbonising our lives and coming back to a way of being that's more in equilibrium with the world around us. I think engineers have a really important part to play in helping people see the lifecycle costs of all of the actions people take — not just financial, but in terms of the impact on the planet. 
My challenge to people is to think really long term. People think long term is 50 years. No. If your industry and your way of doing things only gets you to 50 years, that's not sustainable. I want people to think really long term — thousands of years. Is this something we can keep doing forever? That's something that will be truly sustainable."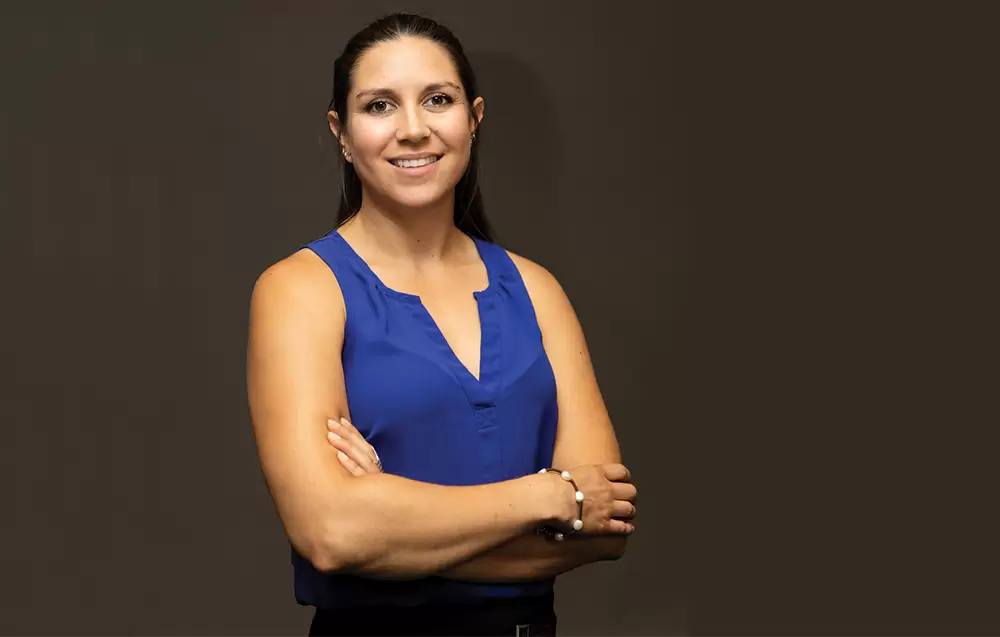 Ruby Heard, Electrical Engineer, CPEng 
Ruby Heard has Jaru ancestors from the Kimberley, Western Australia.
After starting as a building services engineer with Arup in Melbourne, Heard now runs her own consultancy, Alinga Energy Consulting, which specialises in engineering feasibility and design for renewable energy and micro grids. One of her current projects involves energy feasibility studies for six remote Indigenous communities in Wester Australia. To capture the learnings, she is documenting her findings about sustainable energy solutions for remote communities in a PhD with the University of Melbourne. 
"Aboriginal people believe if the land is sick, we are sick, and if we are sick, the land is sick because we are completely linked. So it's not just about Healing Country; it also has to be about healing people. Aboriginal people are still suffering through so much generational trauma. 
My recent experience is that some engineers believe that engineering is just about the technology, and the social, economic, environmental stuff is not engineering. That's how we harmed Country in the first place: by not considering the environmental, cultural and the social aspects. So, let's make sure engineers are now part of the solution.
My role now is to look at sustainable, responsible design and to encourage other engineers to do the same, because if we're not considering who we are designing for, then what is our purpose? It's all about the end user and the environment. 
The projects I'm doing in WA are very close to my own Country. This is my first opportunity to go to Country where my mob is from and have a beneficial impact on that community, so it's really exciting for me. 
I'll be making a few trips this year to understand the actual challenges. We often don't do that, because it is a more costly, time consuming way of doing things, but it's the right way to do things, and it's the only way we're going to get really appropriate solutions."
Alex Devlin, Civil Engineer, ACCIONA Construction
Alex Devlin is a Kamilaroi man from Northern NSW.
Devlin has worked on several major infrastructure projects, but the Northern Road Upgrade Stage 3 in Western Sydney, which transformed the thoroughfare from two to four lanes in preparation for the new Western Sydney airport, is his biggest yet. His current role as a site engineer with ACCIONA involves helping implement bridge demolition and construction and property adjustments for road widening under live traffic conditions. 
"Heal Country for me means a lot of collaboration, active listening and actioning Indigenous people's concerns. 
As engineers, we're involved a lot with the land, so we need make sure we're not destroying anything we shouldn't be and giving the local Indigenous community the best opportunities to be involved through employment or using Indigenous businesses.
At an industry level, one of the things I would like to see is involving language on projects.
Here, we've come up with an innovative way to install stormwater drainage using slip forming, instead of traditional formwork to install ACO drains, because slip forming is much quicker and safer. We wondered, 'what should we call this type of stormwater system?' We approached the local Indigenous community and in collaboration with them, came up with 'Badu Maru', which means 'water path' in the local Dharug language.
That's grounded to the area and involves local language and engineering innovation, so it's a nice intertwine. 
Reinvigorating language makes it of a less of an alien topic and more common to hear Indigenous language on site."
Jemila Darr, Environmental Engineer, GHD
Jemila Darr is a proud Yuibera woman from Mackay in North Queensland.
As part of the Contamination Assessment and Remediation team at GHD, Darr monitors and assesses groundwater and soil for projects across Australia. One of her current projects is assessing whether a former sewerage treatment plant in NSW next to sensitive receptors can be rehabilitated into a parkland area. 
"As First Nations people we've been here for more than 40,000 years. We were the first engineers, the first scientists, the first astronomers. Our whole approach is protecting our lands, water and fauna. But we've had the Djab Wurrung people in Victoria fighting just to keep the sacred birthing tree. You've got the Wangan and Jagalingou people fighting against Adani. 
The essence of Heal Country is to make it known we are still fighting to protect cultural heritage, protecting lands, protecting water, protecting everything that gives us our sense of connection to this place, our Country.
I'd like to see more connection, communication and transparency with engineers connecting with First Nations people, talking to Traditional Owners, talking to Land Councils, and getting their input as to how things could be done in a more efficient or effective manner. 
It doesn't have to be technical knowledge; it's about finding a solution to a problem that incorporates different opinions and ideas that are not mainstream. We need to ensure we're doing that in the most respectful way possible."

Grant Maher FIEAust CPEng, Director at Jabin Group Pty Ltd 
Grant Maher is a descendant of the Gumbaynggirr and Biripi people from Northern NSW.
Maher is a façade engineer and leads Engineers Australia's Indigenous Engineering Group.
"When I think of Heal Country, it's got to come from both sides: an understanding we're all living together as a community and to respect each other. We all agree that terrible things have happened in the past, but we need to heal together to move on and bring about a proper reconciliation between Indigenous and non-Indigenous people."