Robots can do a lot of things but, compared to a human, they are remarkably clumsy. This company wants to give robots the right touch.
You have probably tried to locate a light switch in the dark or fish a set of keys out of your pocket recently. Our highly developed sense of touch makes such tasks easy.
Impressive and useful — and taken for granted — touch is not a simple thing to unpack. It remains poorly understood, explains Dr Heba Khamis, a lecturer at the University of New South Wales Graduate School of Biomedical Engineering (UNSW GSBmE).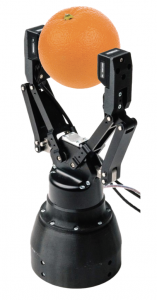 Each of our fingertips has about 2000 mechanoreceptors, which pick up and transmit signals to our brain based on stimuli such as vibration, pressure and heat. Specialists might understand how a single one of these operates, but not a population. 
These receptors are only a small part of the picture, Khamis points out. Visual feedback and proprioceptive feedback let us see and know where our arm is when we reach for something, along with feedback mechanisms we get from interactions with things and feedforward mechanisms based on previous interactions.
"Computer vision is getting more and more sophisticated every day. And that's the equivalent of our vision system, in a sense," she told create. 
"But from a touch perspective, there's really not much out there that can emulate a human sense of touch and measure all the things that we can measure."
Khamis is CEO of Contactile, a startup that takes inspiration from the incredibly complex human sense of touch to improve robot dexterity.
Since 2014, after earning her engineering PhD on epileptic seizure detection from EEG information, Khamis has been investigating bio-inspired sensors. She and two co-founders, who were previously her collaborators on sensor work at UNSW and co-inventors of the tactile sensor technology, launched their startup in 2019.
The team is working on a major limitation to robots being able to operate in the real world: their prevailing clumsiness compared to us. 
"There's really not much out there that can emulate a human sense of touch and measure all the things that we can measure."
Slip to grip
Where some have used force torque sensors to give robots something like a sense of touch, Contactile uses optical sensor arrays on the surface of a gripper.
Khamis, Contactile co-founder Associate Professor Stephen Redmond, and others had worked on a concept inspired by the papillae in a finger pad and how the finger pad skin deforms  during manipulation.
Chief Technical Officer Ben Xia came up with the instrumentation method during his engineering honours thesis project, supervised by Redmond. The team ruled out strain gauges early on. Hall-effect sensors and conductive elastomers were among the other options they considered and abandoned.
After a lot of sketches and daydreams, Xia decided on a pinhole camera inside a protective silicon pillar — the intensity and position of a projected light spot would change when force was applied to the silicone pillar. Changes in the light spot shining on photodiodes below could be converted to 3D deflection, 3D vibration and 3D force.
"One pillar by itself gives you a measure of both 3D position and 3D force. If you have an array of multiple pillars, you can get things like global forces and torque and things like that from having multiple 3D points," Xia told create.
The method allows emergent properties of incipient slip and friction to be calculated. Xia said this is not computationally taxing and can be carried out on an embedded microcontroller at a rate of thousands of times a second. The pillars in the array will slip at different times, but the other pillars hold the object securely and the system is not in gross slip.
"We actually want something to slip, but we've designed it such that if something slips it's okay, because there are other things that aren't slipping," added Khamis. 
"It's purposely designed to ensure that something will slip, so that we can measure friction, because without slip we can't measure friction but can still ensure that the object is secure." 
Xia pointed out that the electronics are not in contact with the environment and are waterproof. Any silicone damaged during use could be easily replaced, and different materials could be used as pads depending on the environment.  
The silicone is currently hand-poured, and the company's kits are hand-assembled by Xia at a space in the GSBmE labs These include a number of 3D-printed parts. 
At about $6000 and including two three-by-three sensor arrays and a communications hub, the team says their developer kits compare favourably to force torque sensors. Just one force torque sensor can set a roboticist back between $6000 and $10,000.
The sensing modality of touch is a missing ingredient in robots designed to be more capable, according to some researchers. Impressive progress has been made in the last decade in computer vision for tasks such as navigation and object-scene recognition. 
There have been improvements in grasping, too. But creating a robot that can operate in an unstructured, dynamic environment, dextrously manipulating objects it has never seen before — this is a job for the future. 
"There are all these applications where robots are not in the factory anymore. There's this big wide world. How do they interact with it?"
For the most part, robots are still where they were 60 years ago: performing repetitive tasks in factories, inside of cages. Those that can move around in the world are limited in how they can interact with it. Contactile believes improvements in dexterity will be an important part in changing this.
"When you compare the ability of a robot to process an environment visually compared to a human versus actually just picking something up … It's something we completely take for granted," Xia said. 
"Robots can't do that. We're just not there yet without the tactile sensing."
There are many places where autonomous machines could be useful, Khamis said, from farms to caring for the elderly to countless others.
"There are all these applications where robots are not in the factory anymore," she added. 
"There's this big wide world. How do they interact with it? … It's advancing those that's going to be the most exciting."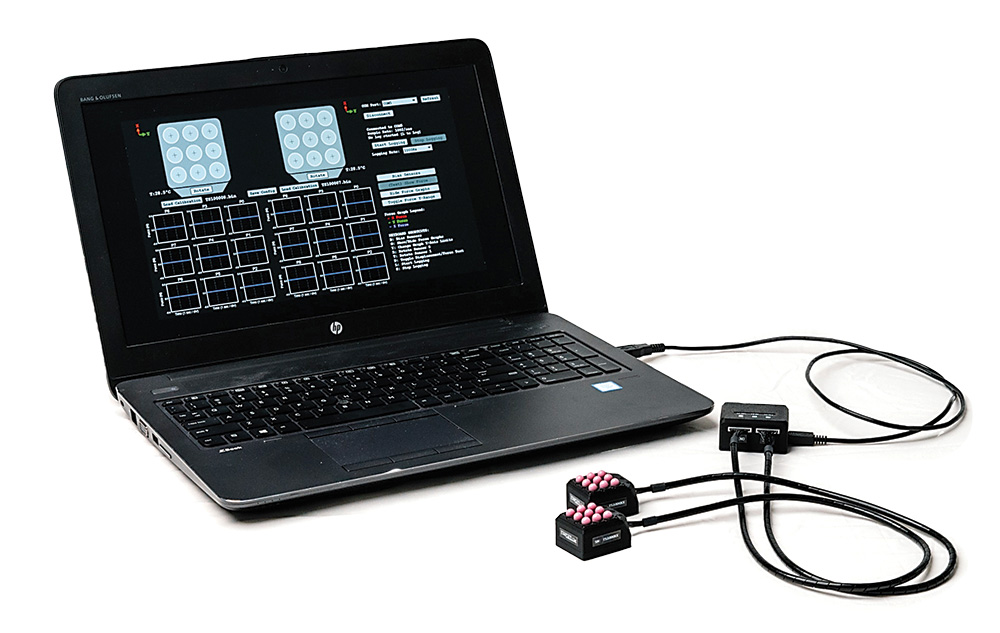 Starting up in a slow down
While 2020 presented challenges for any start-up, Contactile had a productive year, earning wins at the Australian Technologies Competition (Advanced Manufacturing category), the national iAwards (Startup of the Year) and the Tech23 Festival (The Cicada Innovations Deep Technology Award). The latter comes with a six-month incubation at Cicada, which began in March.
An unavoidable challenge of the COVID-19 era has been a lack of in-person events and expos — ideal environments to drum up interest in cutting-edge hardware, at least compared to video conference meetings.  
Contactile has sold a small number of its developer kits, including to Queensland University of Technology and the Toyota Research Institute labs in the US.