CSIRO is using heat to produce an even more versatile carbon-based material.
Graphene has been dubbed a supermaterial for its numerous benefits: it is stronger than steel and highly flexible and conductive. Now a research breakthrough by the Commonwealth Scientific and Industrial Research Organisation (CSIRO) has produced a new form of graphitic material that could rival graphene.
The new material is known as GraphON, reflecting the presence of oxygen and nitrogen in the carbon-based structure.
Like graphene, it is conductive, but it is also easy to apply and offers greater control over performance than graphene.
CSIRO said it can also be manufactured more cheaply and easily, has more flexibility, and creates less hazardous waste than comparable products.
GraphON is formed by taking the polymer polyaniline dinonylnaphthalene sulfonic acid — PANI-DNNSA — and heating it to 650 degrees Celsius.
As CSIRO's form of polyaniline is able to be dissolved in common organic solvents, it can easily blend with other polymers and paints. Coating PANI-DNNSA directly on to an object and then heating it leaves behind a conductive graphitic coating — GraphON — that does not need further processing.
Other graphites or graphenes, by comparison, are generally made by either starting from a mined graphite source or through chemical vapour deposition.
"Both of those you would have to do a functionalisation step afterwards to incorporate nitrogen and oxygen onto the surface of the material. GraphON probably fits somewhere between the two, so it's in a unique space," said Thomas Kohl, Experimental Scientist of CSIRO Manufacturing.
"GraphON's quite different because it comes from a defined polymeric starting material. The other thing that makes it different from your traditionally synthesised materials is that the starting material contains elements other than carbon — typical graphite or graphene would be 100 per cent carbon."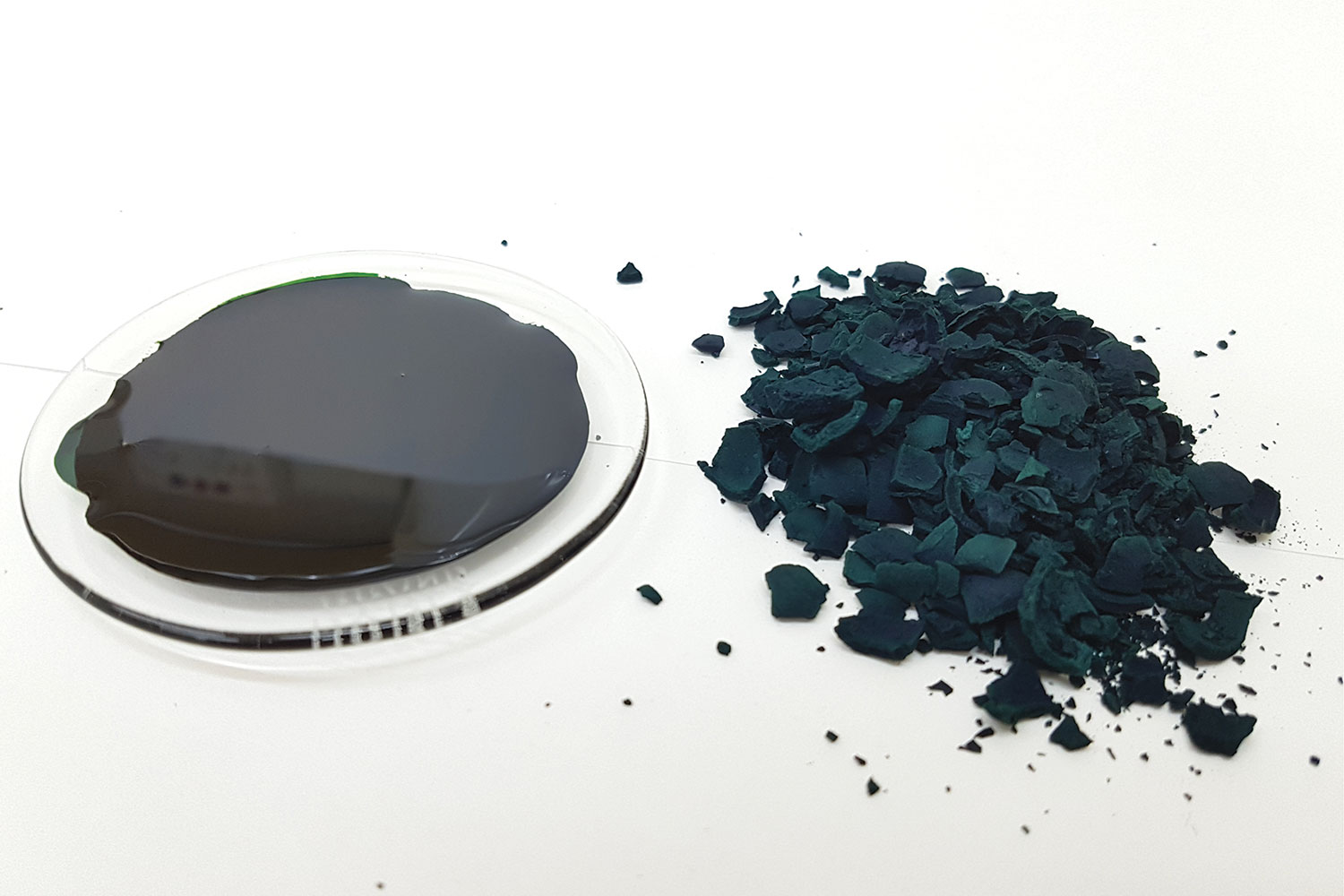 This compares to GraphON, which contains around 5 or 6 per cent nitrogen and a similar amount of oxygen.
The team also believes it can control the content of the heteroatoms in the graphene lattice and therefore better control the properties of the material compared to other similar materials.
GraphON has several potential applications in industries such as aerospace and defence, including energy capture and storage, printed circuit board manufacturing, chemical sensors, conductive inks, electrodes and supercapacitors, and textiles.
The team stumbled upon GraphON in a serendipitous discovery; CSIRO was initially looking at making conductive polyaniline, which can be extremely difficult to work with because it does not dissolve.
"But what we've developed is a soluble polyaniline. What we noticed is that it was coating all of our tubes and coating our static mixers," Kohl said.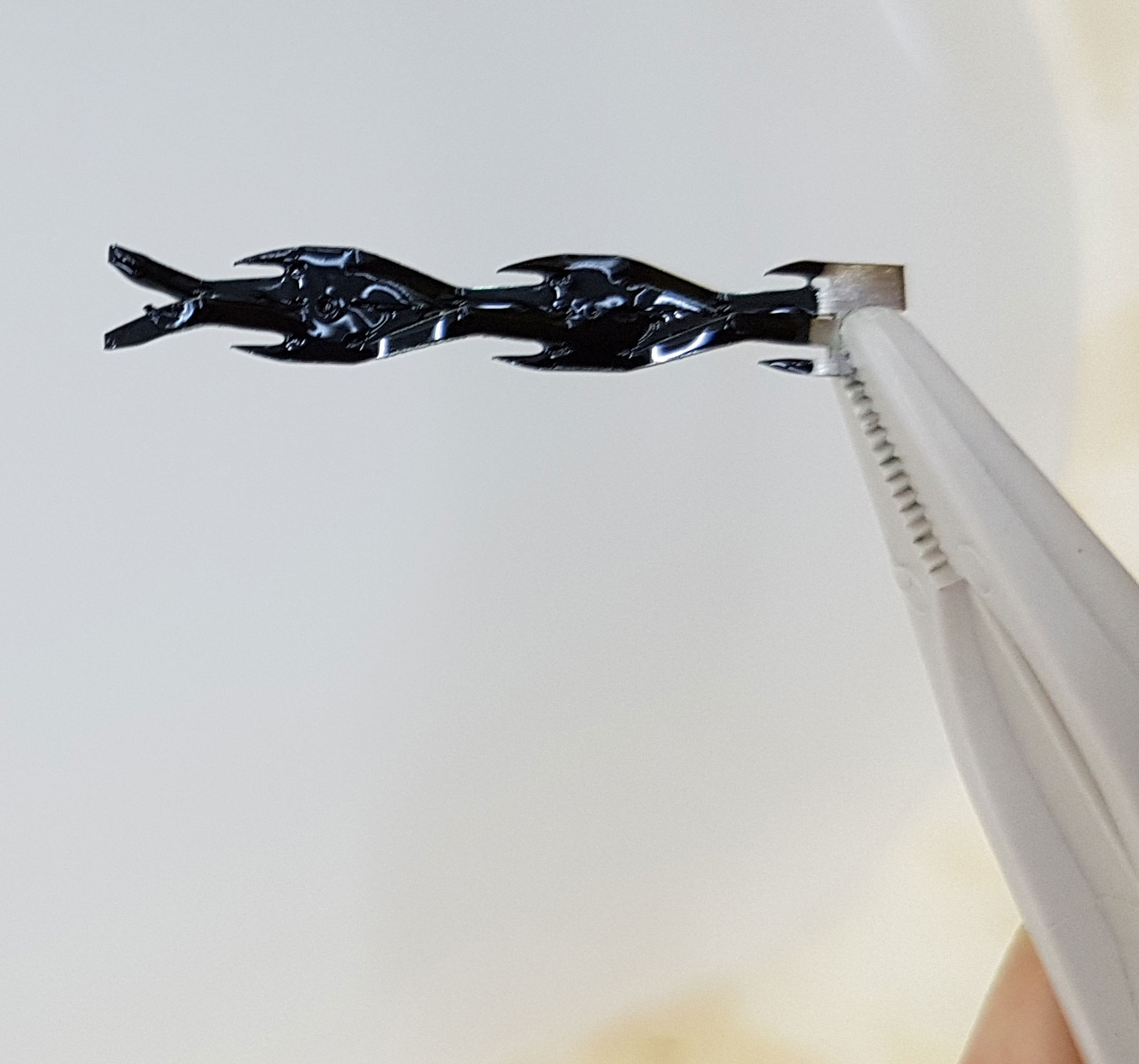 "The question came up of what would happen if we actually took one of those coated materials and then heated it? Would the coating remain or would it all just essentially fall off?"
It turned out that the material did remain, and the team was left with something close to a graphitic-type material: GraphON.
The team is now focusing on how much control they can achieve over the material and the limitations of that control. It will then look at the most suitable applications.
The team plans to carry out other tests — for example, looking at maximum temperatures the material can withstand, corrosion resistance, electrical properties, heat transfer, and how GraphON stands up against traditionally available materials in terms of resistance to both alkaline and acidic conditions.
"It's really a matter of looking at a whole range of the material properties but taking inspiration from what people have dreamt that the applications of graphene might be," Kohl said.
Graph it out
Experimental Scientist of CSIRO Manufacturing Thomas Kohl says one of the challenges of his future work on GraphON will be around the difficulty of characterising such a material, as the process can be a lengthy one when it comes to changing the content of the atoms and feeding that information back into actual practical applications.
"Conceivably, there's no real limit to how much GraphON you can make through the process," Kohl said.
"It's about demonstrating that and providing enough materials so that when we're starting to look at applications, you don't just want a gram — you want tens of grams or even kilos to work with."
This article originally appeared as "Challenging graphene's supermaterial status" in the June 2019 issue of create magazine.