One Australian engineering firm is convinced commercial wave energy generation could benefit from the expertise of a more established industry.
AMOG is a 28-year-old engineering consultancy known for its expertise in offshore oil and gas projects.
Formerly known as the Australian Marine and Offshore Group, it has in recent years grown a technology arm, commercialising products in a variety of sectors.
The best practices and standards in oil and gas are more mature than what's currently seen in wave energy engineering, says Dr Hayden Marcollo, Executive Director at AMOG Technologies and a Chartered engineer.   
"They get stuck in this rut of, 'Right, we're going to go and do a full-scale demonstrator and it's going to be in a really rough environment; we're going to show everyone how it works'," Marcollo tells create.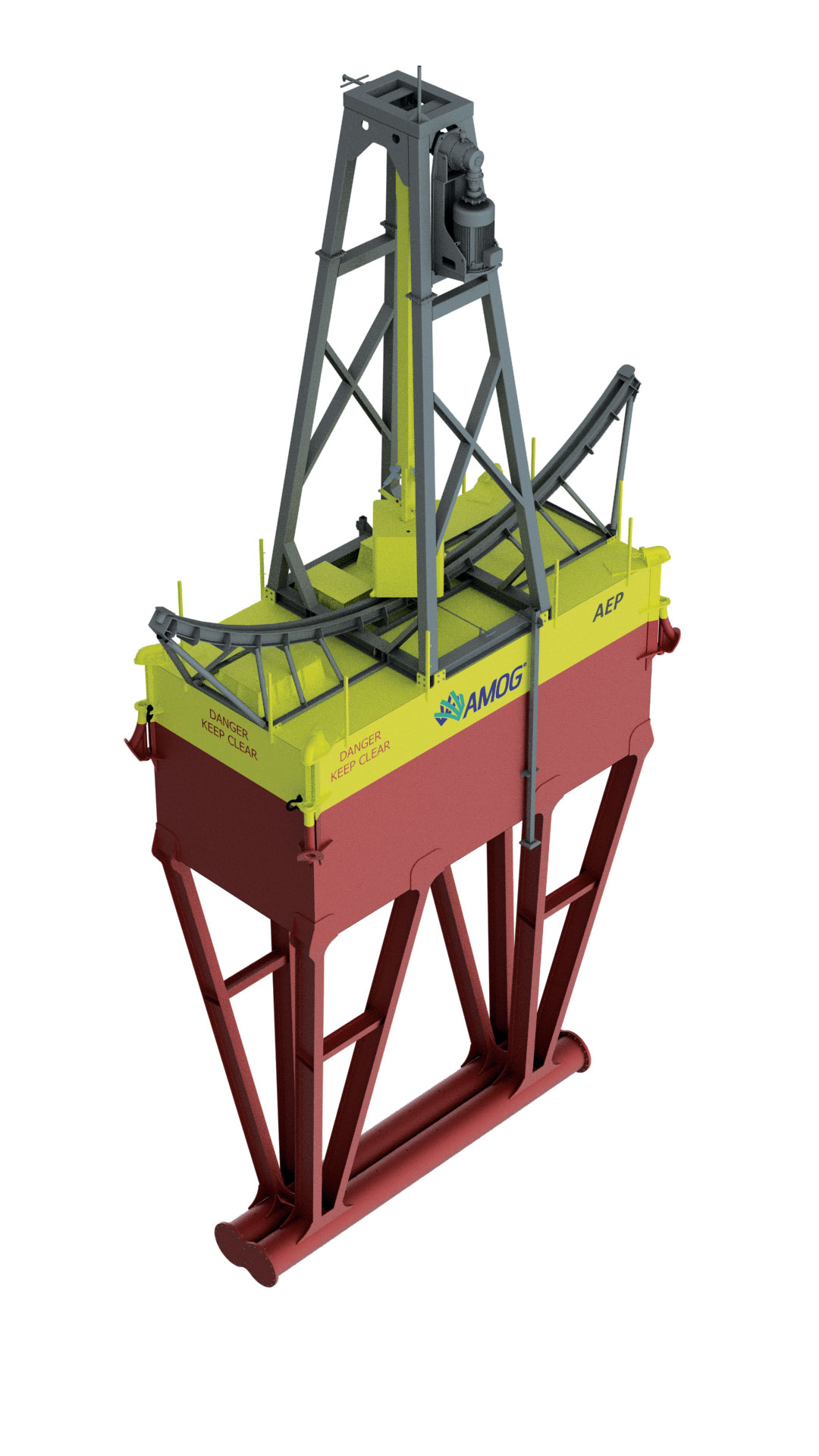 "When you look at the long, established track record of the way the offshore oil and gas industry develops new technology, you would never do that. You do it in a staged, systematic approach; you never go and just try and build the final product."
Marcollo joined AMOG 15 years ago following post-doctoral research at the Massachusetts Institute of Technology on physical and numerical modelling of offshore risers.
He is currently part of a team of 10 at the 60-person firm, which is commercialising a new wave energy converter (WEC).
The concept came about roughly three years ago during a brainstorming session responding to frustration at the progress of the marine renewable energy technology sector. Development standards and project execution methods were behind those in offshore oil and gas, and failures kept setting back renewables.
The original idea came from having to solve the problem of a crane positioned on an offshore barge, which had a load that kept swinging.
"We worked on this problem for a client for quite a while. It was near the end of that we said, 'Hey, what if you don't want to stop the load swinging?'," says Marcollo.
"And that's where the concept was born."
The concept has one primary moving part: a tuned mass damper pendulum that also captures kinetic energy — through electromotive force — as it swings.
Tuned mass dampers, or dynamic vibration absorbers, date back to the early 1900s
and are used to stabilise everything from skyscrapers to electric razors. 
There are no moving parts below the waterline, and the system can be moored by anchors. The target is to have a full-scale version, which could be 20 to 25 m long and produces power at the shore that is competitive with wind energy.
"If you have moving parts and complex mechanisms, pulleys, cables below the water, they become very hard to inspect  and replace and maintain," adds Marcollo.
It took 10 different configurations to reach this design, and the team "may have assessed and sort of iterated on that 100 different times".
Models 1/30th and 1/40th the full size with a yacht-shaped hull were tested in a towing tank at the University of Tasmania's Australian Maritime College.
More numerical analysis experiments were followed by an evolution to a barge-shaped hull, which would make the WEC easier to fabricate.
The staged development approach has proceeded to the Falmouth Bay test site, a nursery site in the United Kingdom, 3 to 5 km offshore and sheltered from the effects of severe storms. This project will take the WEC through Technology Readiness Levels (TRL) 4 and 5.
"We then plan a full-scale grid connected after that, which is covering TRL 6 and 7. After that an array of a small number of devices in a farm or an array connected together — that should get us to the end of TRL 9," says Marcollo.
They are not chasing quick wins and headlines. It is a
matter of getting it right. Marcollo says 2025 is a likely date for
full commercialisation.
They are also learning from the missteps of other wave energy enterprises. What it's led to has a standard hull with a standard mooring chain, being cheap to fabricate and install, simple to maintain, and easily scalable.
"[This is about] properly defining how you're going to go about your technology development in the beginning and not being swept away by the allure of 'solving' the wave energy challenge by leaping from concept straight to funding full-scale testing," explains Marcollo.
"This is all about minimising technical risk." 
Catching a wave
In preparation for testing its wave energy converter at Falmouth Bay, United Kingdom, AMOG has signed a Welsh company, Mainstay Marine Solutions, to construct the vessel.
Signing this contract ended an intense period of engineering activity that was carried out in AMOG Melbourne's Marine & Structures department under the stewardship of naval architect and offshore engineer, Stuart Wales. 
"AMOG have taken the lessons learned from our 28 years in the offshore oil and gas industry; specifically addressing constructability and maintainability with a focus on whole-of-life costs for future designs," says Wales.
"The offshore industry has learned, to its cost, that the marine environment is an unforgiving place for technology. The wave energy sector targets high energy, high persistence environments to achieve a maximum return on investment: these sites are even less forgiving."
This article originally appeared as "The patient approach to wave energy" in the August 2019 issue of create magazine.