Lachlan Knight named his novel software company Glaass to reflect the elegance and transparency that he hopes to bring to construction projects.
Early into a new job helping infrastructure firm Salini Impregilo build the Cityringen metro line in Copenhagen, Lachlan Knight realised there was a set of headaches across all the firms he'd worked for.
It was 2014, and the young civil engineer had been bothered by information-sharing across projects the entirety of his early career.
He put this down to four problems common across civil engineering and building.
Emails lack traceability and openness. Storage drives are disorganised and hard to search. Issues with paper are too numerous to mention. And construction software can be complicated to use.
"I always had this massive frustration on construction projects where I'm trying to record, track and trace project information on the large projects, and I always had these disconnected, difficult-to-use, really arduous systems which didn't really speak to each other," Knight told create.
"When you're trying to create a quality record, for example, you need to have the concrete dockets there, you need to have a test request, you need to have the sign-off from the client, you need to have any non-conformances or defects.
"It was all really so difficult — and chuck paper systems into the mix and it's just so difficult to recall and find information on these large projects."
He had seen these issues working on the Gold Coast Rapid Transit project, shrugging it off as "it must just be this company".
Then, seeing that the issues existed wherever he went, he decided it was a problem he could tackle.
The right solution
Fortuitously, Knight had been going to Danish lessons and had met Tomas Burger, a Czech software engineer at Microsoft. Burger was interested in the project.
"I said to him in a break one time, 'Look, if someone came to you with an idea, could you build it? Because, me, I don't know how to build software. But I know how the software should function, I know how it should look, and I know how it should work'," Knight said.
"He was really interested … I took him out to dinner and showed him the design mock-ups and talked to him about the idea and where I could see it going. Basically, we started to work on it the next night."
Small investments from family and friends followed, and a small team of software engineers and architects was assembled.
Knight estimates it took about two-and-a-half years to develop their cloud platform to manage "documents, drawings, correspondence, quality assurance, inspections, diaries, orders and media".
"The construction user — they're great at building things but they're, generally speaking, not so talented with computers," Knight said.
"It was really important to make a solution that was extremely user-friendly, but at the same time powerful. Because you can't make something that's simple, because it might not deliver the kind of features and functionality that large organisations require."
The resulting traceability tool, Glaass, was shown to Salini Impregilo managers in 2016, who started as beta users that year.
Since then the company estimates its subscriber list has grown to more than 1000 people at 100 companies who are handling €3 billion worth of projects.
The development team, based in Prague, has expanded to 10 and is headed by CTO Burger.
"It was really important to make a solution that was extremely user-friendly, but at the same time powerful."
Knight said he wanted Glaass's design to be "beautiful".
"I wanted to create a solution which was beautiful in design as all of the other products I had used all looked like an application out of Windows 2000," he said.
"I also wanted to create a product which was clear and transparent, like a project's digital blueprint. I also wanted to create something that was bulletproof in performance and security. The material glass is all of those things."
Back home
Five of the company's staff are on the Gold Coast, to which Knight has returned to with his Danish wife.
Asked if he'd been born with an entrepreneurial streak, Knight admits he'd always wanted to run his own business, and said, "I think working on the Gold Coast all those years on these big projects, I was just frustrated, and I didn't know any better … And [I thought about], how can I help people and how can I turn it into a business?"
Knight studied civil engineering at Griffith University, earning first class honours and a cadetship at Baulderstone Hornibrook, which has since been acquired by Lendlease.
He worked as Site Engineer and Site Manager at Baulderstone, followed by a year as Site Engineer at McConnell Dowell.
"Baulderstone were just doing the road widening, and then I went to McConnell Dowell to actually do the proper light rail system," he said.
Knight continues to look for ways to improve Glaass.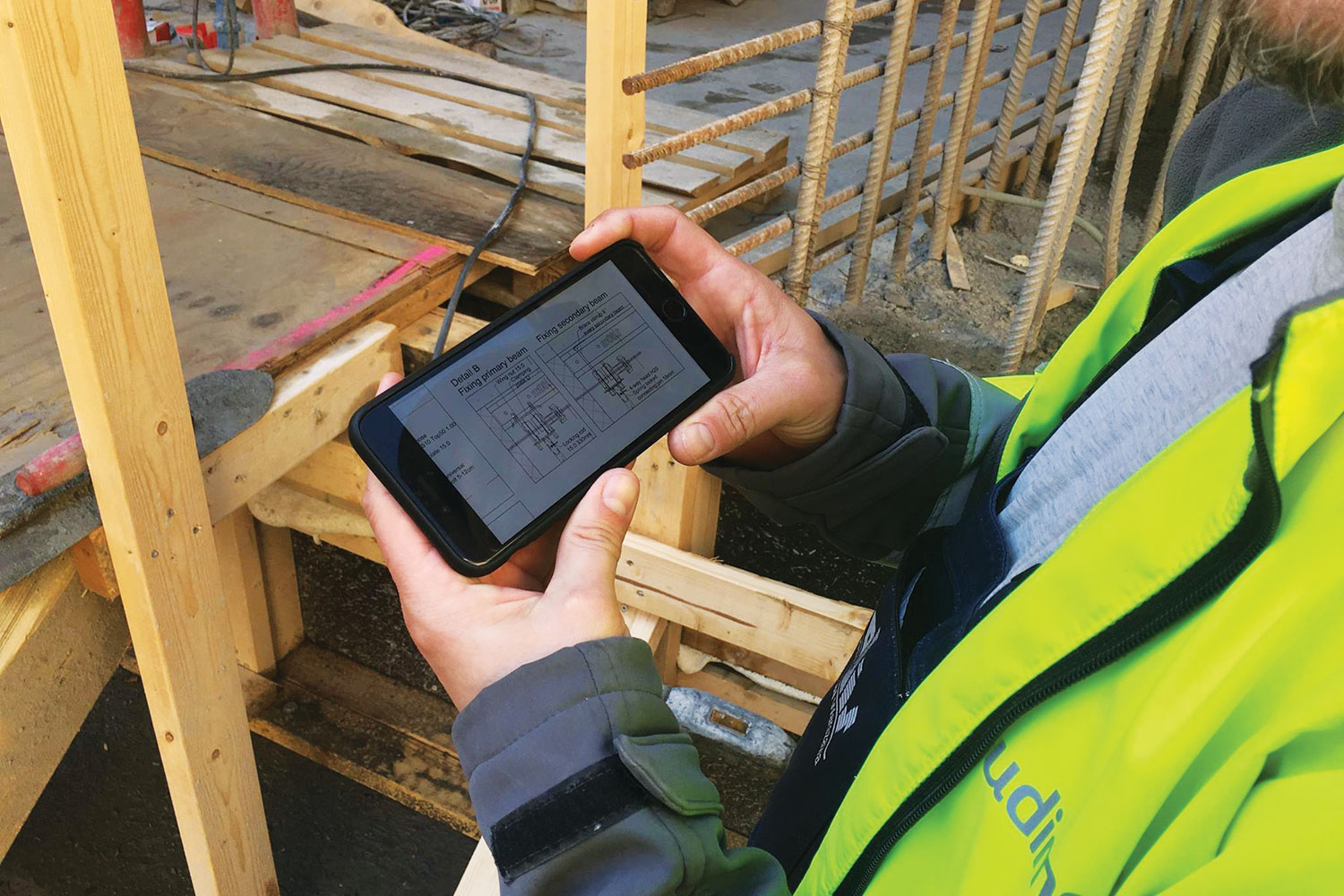 Developments in the pipeline for 2019 include a new workflow feature, and a more affordable, lightweight version for
small contractors.
In the longer-term, augmented reality might play a role in the company's products.
Innovation will continue to be driven by the frustrations slowing construction professionals at work.
"We've got a whole backlog of features to add, and it's only going to get better and better," Knight said.
"We've got a whole backlog of features to add, and it's only going to get better and better."
Glaass on site
As with most new tools, there was some degree of getting used to Glaass, said Salini Impregilo's Matteo Bonifacci, the Construction Manager on Cityringen. However, he added, the advantages were quickly realised through the software, which he describes as powerful and versatile.
It allows site staff to have all documents related to work tasks on-demand through a smartphone, with all the information for a task linked via a smart tag system.
"In particular it has proven to be really useful for the preparation of reports," Bonifacci told create.
"All the information is recorded and organised like in a database; therefore, it also allows to export them from the software for further data analysis."
When asked for an example of how the tool has proven its usefulness, Bonifacci said site managers have started to use Glaass to send reports about site inspections to subcontractors, with pictures of their findings.
"This has also been useful to collect evidences to resolve disputes with them," he said.
"Of course, it is essential to extend the use of the software to all the parties involved."
This article was originally published as "Clear as Glaass" in the August 2019 issue of create magazine.