Christopher Jansen knew how dangerous catalyst removal could be for workers. His hardy robot can do its job in places they shouldn't.
When chemical engineer Christopher Jansen of WorleyParsons was trialling an early version of his CAROL robot, he ran into some problems.
CAROL is the world's first commercial catalyst-removal robot. When a refinery or petrochemical vessel is being shut down, the screw-propelled CAROL can be sent in to suck up the toxic material remaining inside.
"We were using some of the prototype screws and the catalyst got so hot that it burned through the screws," Jansen told create.
"That highlighted to us that we needed to use a material of higher temperature rating on the device."
Before CAROL, catalyst removal had to be done by humans equipped with breathing apparatus to protect them from the poisonous nitrogen atmosphere within a decommissioned vessel. To these workers, CAROL's screw-melting predicament sounded familiar.
"They said, 'Yeah, that happens from time to time'," Jansen recounts.
"'We're standing on the material and it gets really hot and you just have to try to make it to the ladder before it burns through the soles of your shoes'."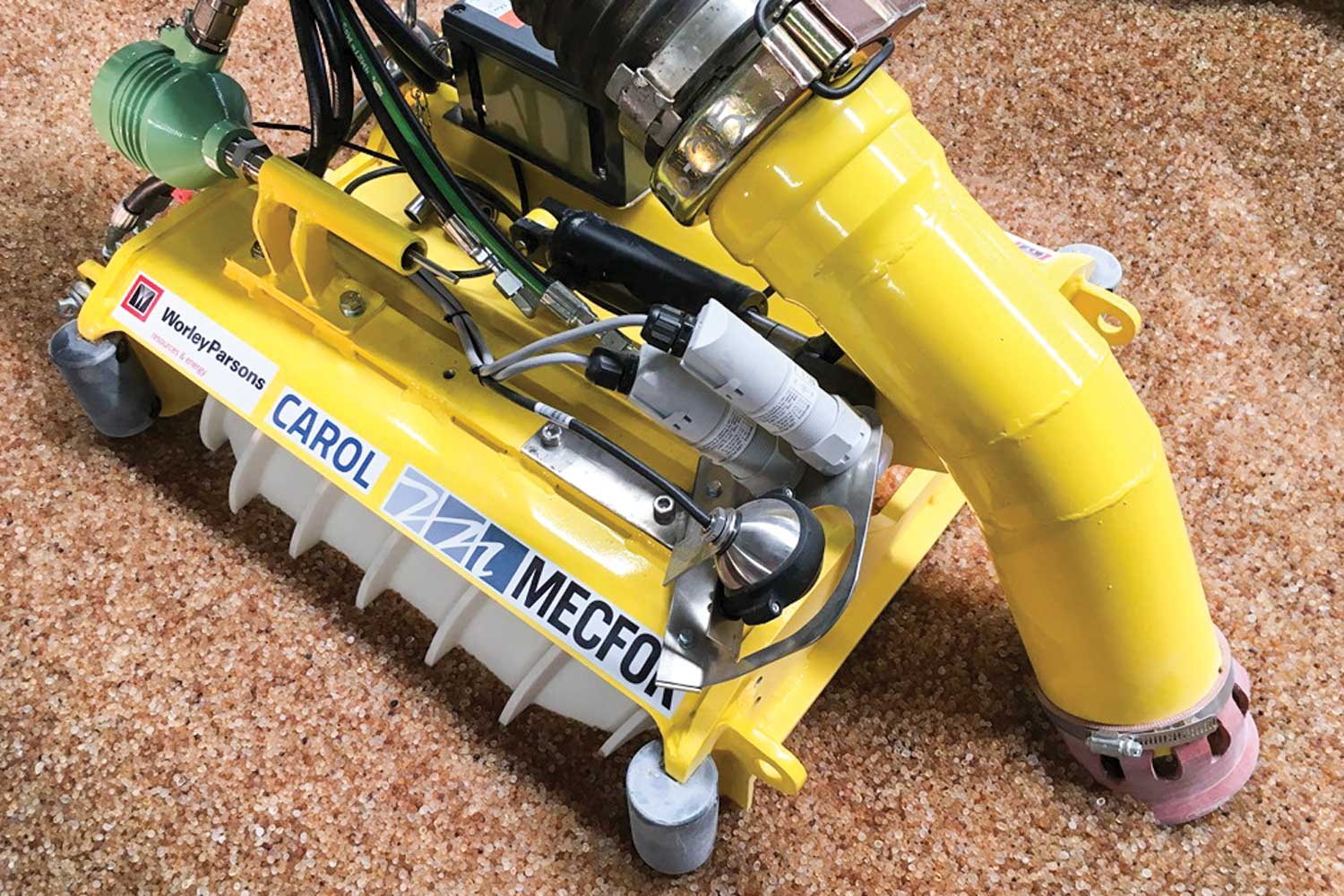 It put the failure of his trial robot into a different light.
"We ruined a set of screws, but ultimately that's kind of what it's all about," Jansen said.
"Trying to make sure that there's not a person in there when this sort of thing happens."
The idea for CAROL came about when Jansen was working as a process engineer on a refinery shutdown.
"It was at the point that I witnessed the risks associated with sending people into the vessels to vacuum out the material," Jansen said.
"When, I joined WorleyParsons, I brought the idea to the innovation council that sending people into the vessels is not a good thing — we should develop a robotic solution to minimise the risk associated with that."
Making the list
That solution would be so inspired that it would earn Jansen a spot on create's 2018 list of Australia's Most Innovative Engineers. He said the recognition provided an important boost in bringing his product to market.
"It's those sorts of things that keep you going, and reassure you that ultimately it's a good thing," he said.
"We're still at that point of development where we really need the support of industry and of the clients to kind of give it a go."
Being named on the list, he said, also gives him an advantage with his colleagues.
"That sort of exposure is something that all of my colleagues would see, just as part of their normal membership subscription with Engineers Australia," he said.
"It gets everyone on the idea that this is exciting and something we want to get involved in."
Roll out
CAROL has recently completed its beta-testing phase, which included in-plant commercial trials with a major LNG company.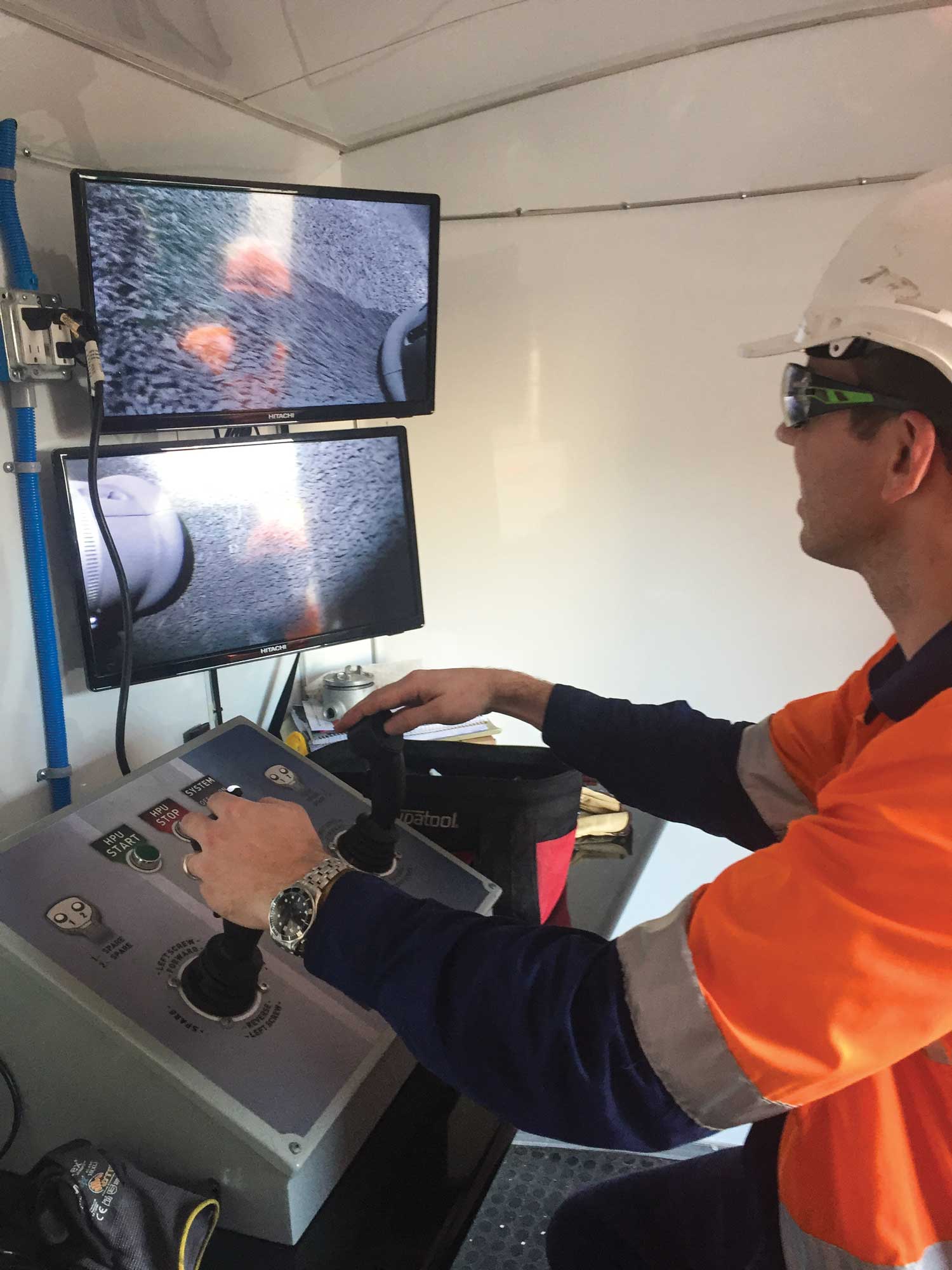 "We successfully unloaded their entire vessel under inert conditions, without a person having to enter," Jansen said.
"We can't achieve this on all of them at this stage, because there are some vessels that still require people to go in to remove internals or things like that, but even in those cases, the main risky part of the process is that person standing on the material and vacuuming it up."
Although his chemical engineering background inspired Jansen to create CAROL, he said he no longer works much in that field.
"From a pure chemical engineering perspective, there's not a whole lot involved in the design of this robot," he says. "That's why I've been lucky to be able to leverage the skills of others."
The next step for the project is to take it to market around the world. Jansen said he has partnerships in Australia, Canada and the United States, and is looking at expanding to Europe, the Middle East and beyond over the next 12 months.
"We've never had trouble promoting the philosophy of getting people out of the reactors," Jansen said.
"Everyone in the industry recognises the risks and dangers involved."
Are you an innovative engineer? Know someone who is? Nominate to be one of Australia's Most Innovative Engineers now. Click here.
This article originally appeared as "Taking the heat" in the February 2019 edition of create magazine.