When Dr Stefan Hrabar switched from CSIRO robotics researcher to company founder, word quickly got out in the industry.
In recent years, the CSIRO has homed in on industrial impact, particularly through spin-outs, wanting to grow its tally of roughly 450. 
In 2015, it established an accelerator, CSIRO ON, dedicated to publicly funded technologists with commercially interesting ideas.  
A spin-out involves the creation of separate companies from part of an existing firm. One of the early successes of the CSIRO's push in this space has been Emesent, which began in November 2018 and took a decade-plus of drone autonomy and mapping research to the market. 
Its offering is an unmanned aerial vehicle payload that combines automated collision avoidance and mapping for GPS-denied environments.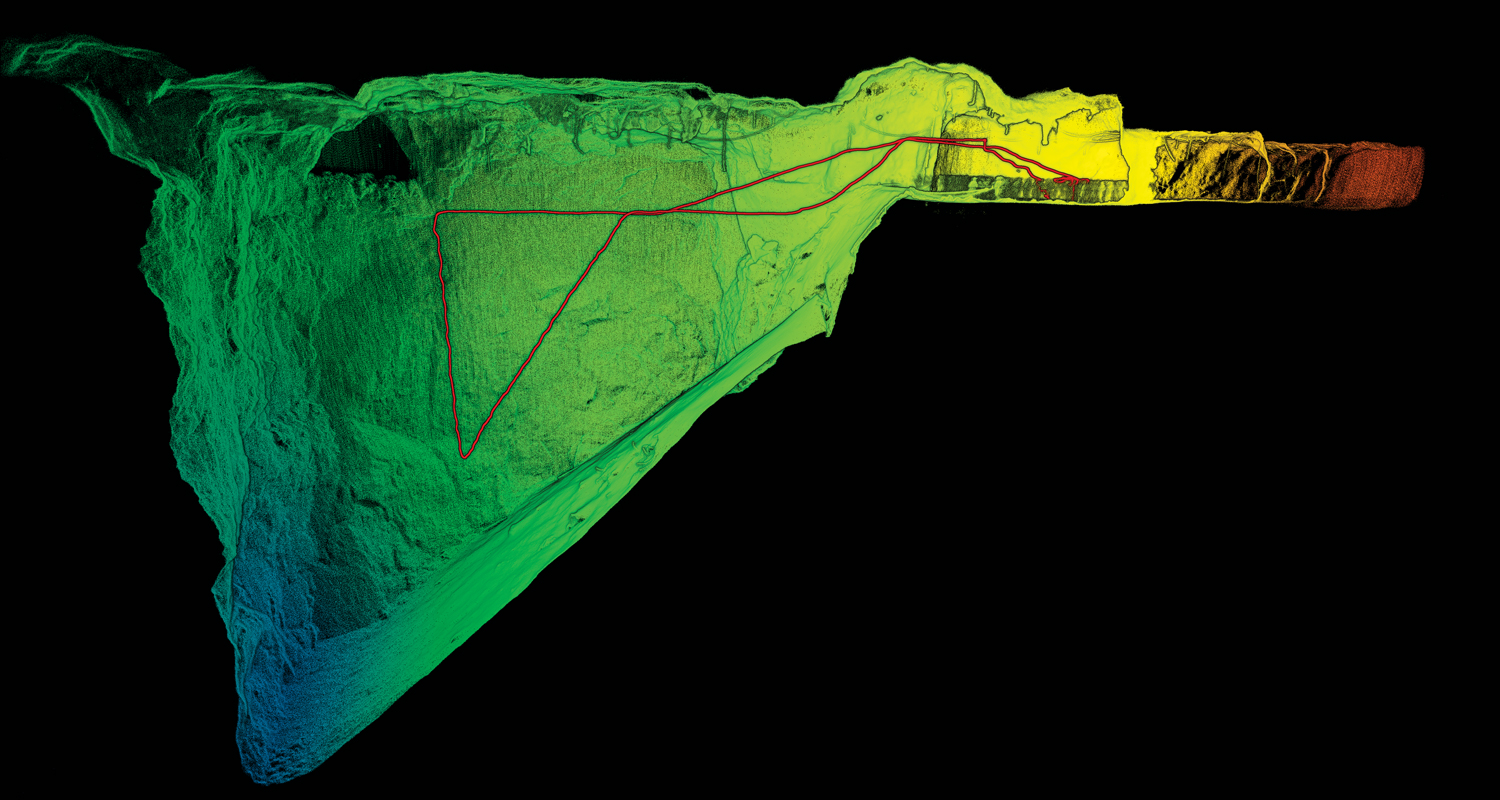 "We were adding sensors — like cameras, with lidar and radar — to drones, and having onboard computers so they could process that data in real time and make decisions," recalled Emesent co-founder and CEO Dr Stefan Hrabar of the project's origins.
"And it [included] collision avoidance and other advanced capabilities. Then in parallel, there was another group in the robotics program who were developing lidar-based navigation techniques."
The Hovermap payload also enables a drone operator to do things like collect pictures, record video and measure gas levels in underground mines. It covers all three of the "dull, dirty and dangerous" drivers for automation.
"We were adding sensors to drones and having onboard computers so they could process that data in real time and make decisions."
One case in which it has shone has been stope mapping, replacing old cavity monitoring systems — a camera or lidar on a boom, inserted manually into a passage by a worker.
The onboard lidar and the SLAM — simultaneous location and mapping — algorithms allow a drone to operate inside a "virtual safety sphere" and avoid collisions while collecting 300,000 points per second through a constantly-spinning Velodyne puck lidar, creating a point cloud.
Data is logged onboard and processed afterwards at half the speed of the capture time.
Hovermap also has potential in search and rescue, asset inspection and other scenarios.
In the year since it started with $3.5 million in seed funding, Emesent has grown its team from seven ex-CSIRO members — Hrabar and CTO Farid Kendoul are co-founders — to 20 full-timers.
It has also established distribution channels, including in China, Japan, South Korea and the US, and is a key part of the only Australian team to qualify for the three-year DARPA Subterranean Challenge, which pushes teams to drive novel approaches and technologies to map, navigate, and search underground environments.
It's been a crash course in business, too, for Hrabar, who began his tertiary studies as a mechanical engineer at the University of Cape Town.
Journey to Australia
Towards the end of his bachelor's degree, Hrabar developed an interest in connecting computers with machinery.
"For my final project I ended up building an automated warehouse system out of Lego, but it was controlled from a computer. I was reading in barcodes from a scanner and controlling the warehouse, so it was scanning barcodes of products and then packing them on shelves and keeping track of inventory," he told create.
"I think from early on I was interested in that connection. And then I actually was interested in doing animatronics."
Animatronics turned out to be "puppetry, at the end of the day", and the lack of intelligence in the automatons meant he lost interest.
However, following a year as a consulting engineer in London, Hrabar did end up creating a quarter-scale, animatronic aardvark as part of his mechanical engineering master's.
Its movement was enabled by hobby servos and controlled by a Handy Board microcontroller. The animatron featured in a National Geographic wildlife film.
While completing his degree, Hrabar also took in two years' of computer science studies to fulfil the prerequisites for beginning a PhD in robotics at the University of Southern California. His PhD work focused on stereo vision and optic flow for drone collision avoidance, working with petrol-powered, single-rotor drones.
Post-PhD, most of the drone work in the US at the time was in defence, said Hrabar. The required security clearance was not easy to achieve for a non-US citizen.
A 2004 research internship at CSIRO in Brisbane — working with Peter Corke (now Director at the Australian Centre for Robotic Vision and then a lab director at CSIRO) — led to a move to Australia to work as a research scientist.
He worked with a group making drones smarter, while another focused on SLAM.
"The next logical step was to put the two together, so that we could do SLAM on the drone in real time to help it navigate and collect that data for offline processing after the flight," he recalled.
"They came to us"
This eventually led to prototypes in 2014. Word quickly got out among the mining community.
"They came to us!" Hrabar said. 
"I don't know how they found out about the early Hovermap prototypes, but a mine surveyor contacted us and explained what a stope was and the issues that they had in accessing the stopes." 
A little later, CSIRO began its start-up push, following the 2015 National Innovation and Science Agenda. 
Hrabar went through a Lean LaunchPad program with a different start-up team. 
"It got me more determined to make Hovermap a commercial success," he said.
In 2016, this intensified with the three-month ON Accelerate Program, when he focused on developing the right business model.
"The key part was engaging potential customers in different verticals and asking about what their problems were and trying to figure out where Hovermap would fit in and solve these industry problems, and then how to build the business model around that," Hrabar said.
"I don't know how they found out about the early Hovermap prototypes, but a mine surveyor contacted us."
Kendoul and Hrabar considered licensing the intellectual property (IP) out, but decided what they had was too sophisticated and the technology was moving too fast to consider anything but a spin-out. 
Constant attention and improvement would be important, and this remains the case.
Currently, there are three levels of autonomy offered: zero autonomy; a level above, which limits velocity while running real-time SLAM and assists the operator; and a level above that, which allows beyond line-of-sight operation using waypoints. 
An option for very specific applications such as automated-stop mapping with the press of a button, is planned for release.
The level of IP involved in the spin-out shows "what good looks like", according to CSIRO ON Program Executive Manager David Burt.
"That's the difference between someone starting a company in their garage trying to build an app versus the economic opportunity that comes from the commercialisation of research because they have a technical competitive advantage versus everyone else in the world," Burt told create.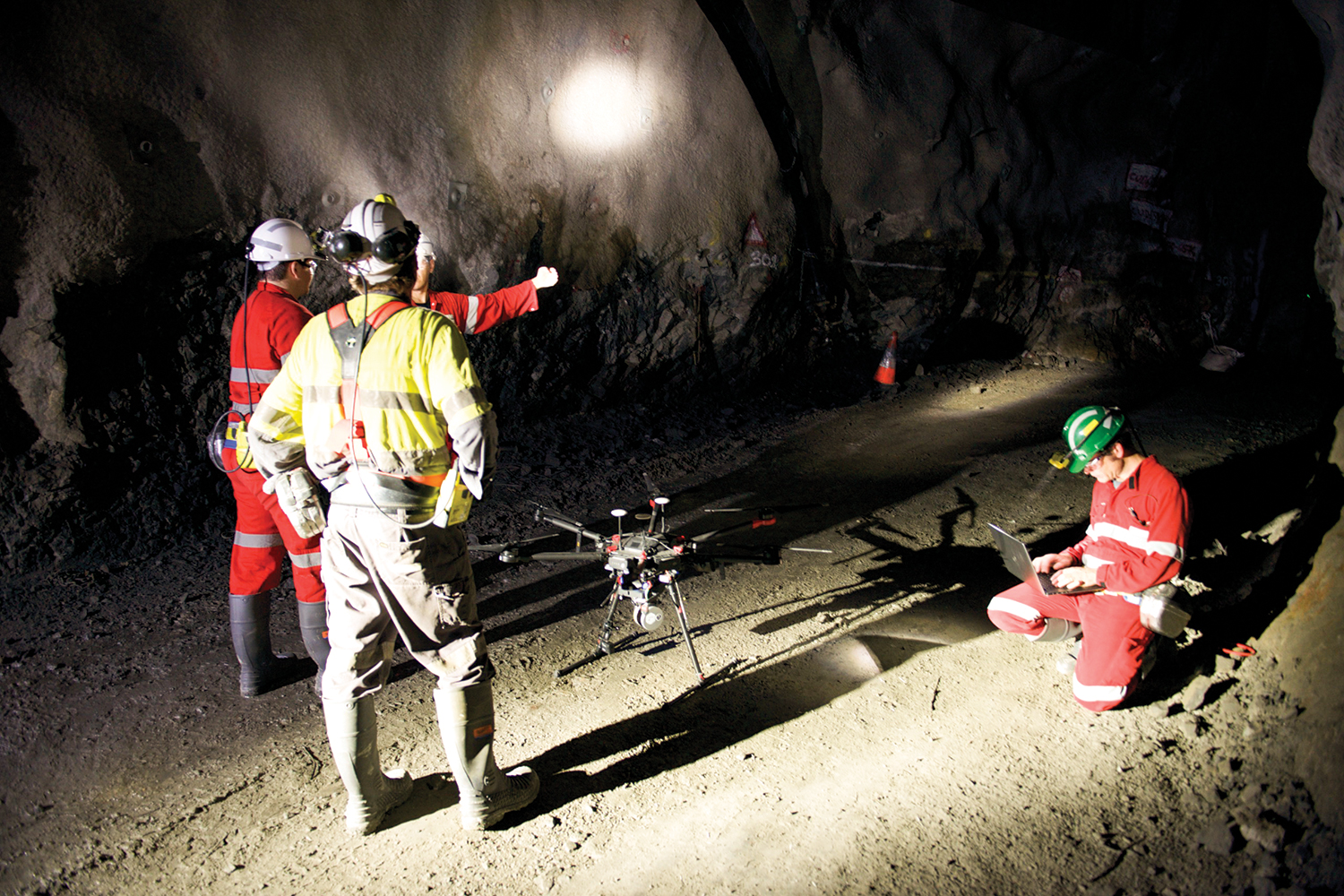 From mechanical engineer to animatronics artist to computer scientist to CSIRO, founding a company in an exciting, fast-moving field is for Hrabar just another new challenge. 
So does he miss the "blue sky" aspect of his old role?
"It's a tough one to balance, because I don't get a chance to get my hands dirty with code or research, so I definitely do miss that," he said, before switching to the positives. 
"But there's so much other exciting stuff to go on from a commercial side of things, and I really enjoy being customer-facing, speaking to customers and understanding their problems, and seeing their delight when they see Hovermap doing good things for them, so it compensates. 
"It would be great to have a bit more time to do both, but that's not possible at the moment."