Thanks to this Melbourne engineer, takeaway drinks do not have to mean environmental destruction.
For many Australians, early mornings are far more bearable when combined with a cup of coffee. 
The ubiquitous beverage is even considered good for our health when consumed in moderation.
But, depending on how it is served, that morning coffee is wreaking havoc on our environment. An estimated 2.7 million disposable cups are thrown out every day in Australia, and about 90 per cent end up in landfill. 
Growing awareness of the country's waste crisis, fuelled by programs such as the ABC's War on Waste, has led to a spike in reusable coffee cup sales. KeepCup, for example, reported a 400 per cent sales increase in its reusable cups following the documentary's airing in 2017. 
What happens, however, when a coffee lover forgets to bring their reusable cup to a cafe? 
Mechanical engineer Brett Capron is working on a sustainable solution. As design director of Melbourne-based Returnr, and affiliated companies Beetbox and Dittoki, he is responsible for the design of a reusable cup and food bowl that allows consumers to enjoy takeaway coffee and meals waste-free by paying a $6 deposit to participating cafes. The deposit is fully refunded when the cup or bowl is returned. 
"We've made so many prototypes that I reckon we could fill the MCG," said Capron, whose Monash University degree is in mechanical engineering and industrial design. 
"As an engineer, I want to use my skills to influence positive consumer behaviour and to minimise single-use food-packaging waste." 
Models for sustainability
Returnr launched its bowls in late 2018 and by October 2019 it had 48 cafe and restaurant partners. 
The brand has also teamed up with takeaway service Deliveroo to provide zero-waste food delivery options to consumers. 
"We've made so many prototypes that I reckon we could fill the MCG."
Its coffee cups launched in August 2019, and Returnr collaborated with Melbourne coffee brand ST. ALi at Sydney's Big Design Market the following month to support the market's zero waste initiative. More than 3000 takeaway coffees were sold during the event, without using a single disposable cup.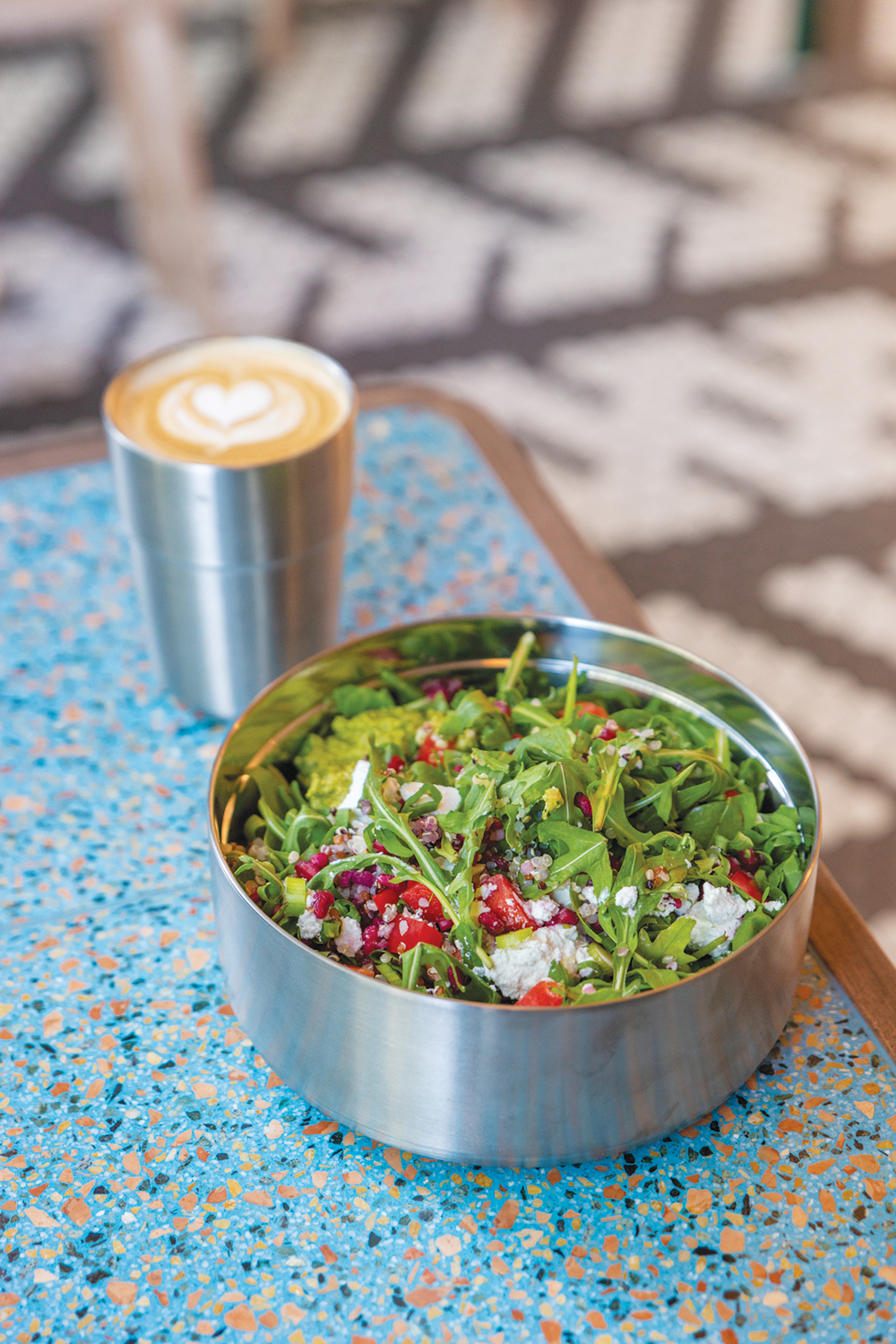 Returnr cups are now available at 23 participating cafes, and Capron said the number is growing each week. The cups are made from stainless steel, which Capron explains is made from around 85 per cent of post-consumer recycled content. 
"Stainless steel is really durable, and it doesn't pick up odours like a plastic cup does," Capron said. 
"It's also 100 per cent recyclable at end of life and there's no downcycling, so you can basically produce a product of the equivalent quality when you recycle it."
The Returnr bowl's patented recyclable cardboard lid is designed to allow the bowls to be stacked on top of each other without putting pressure on the lids at the bottom of the pile. 
Along with a 3D printer for prototyping, Capron uses a plotter cutter, and die-cuts cardboard prototypes in-house. 
"We have a laser cutter and engraver as well, and we've developed a lot of in-house prototyping techniques so that you don't have to send off a CAD design and wait three weeks for someone else to make the prototype," he said. 
"By making our prototypes inhouse, we have been able to reduce the time between iterations to two or three days; in some cases, it's a matter of hours."
Capron described the company's prototypes as "not very pretty". 
"They are not something that we would present to clients," he said. 
"Our initial mock-ups are very much engineering prototypes. They are focused on functional validation of things like volume, stacking and making sure a lid seals or works," he said.
"I love the prototyping work because I've always been interested in how things work and putting things together and then pulling them apart."
Beet it
Returnr and its affiliated brand BeetBox were started by KeepCup co-founder Jamie Forsyth with the aim of reducing takeaway packaging waste in cafes and restaurants.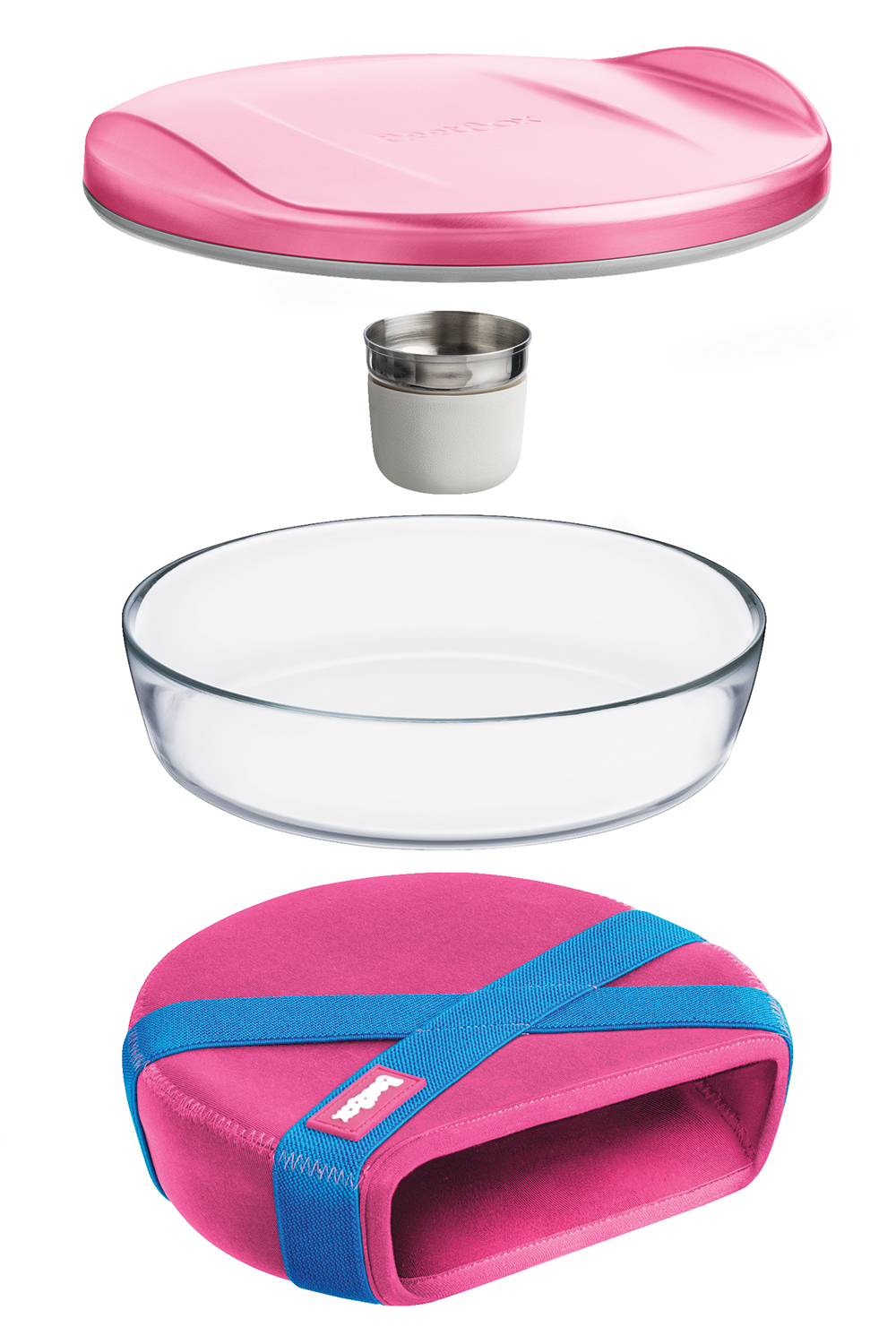 BeetBox is a glass lunch bowl and includes a separate internal sauce container, a patented pure silicone membrane to prevent leakage and a neoprene outer sleeve with stitched elastic straps to keep cutlery. 
It was a Good Design Award Gold Winner in the 2018 Good Design Australia Awards, and it received an iF Design Award in 2019. 
"The silicone membrane on the bowl is unique," Capron said. 
"It seals on the top rim of the glass bowl and allows us to get away with looser tolerances, so we can use the same lid and seal on different types of bowls, such as stainless steel or ceramic bowls."
Dittoki is another brand that Capron and the team inherited from Forsyth's brother.
A set of reusable chopsticks, it won a Good Design Award in 2019. They are currently working on further design iterations.
Waste-free engineering
Nick Florin, a chemical engineer and research director at the Institute for Sustainable Futures at University of Technology Sydney, became familiar with the Returnr brand while working on a report with the Australian Packaging Covenant Organisation. 
"I've also seen the coffee cups in cafes, and I think it's a clever idea," he said. 
"In the packaging space, there are many examples of business-to-business reusables — beer kegs is just one example," he said. 
"However, opportunities for reducing packaging waste in the business-to-consumer space seem to be under-explored."
Returnr cups are available with a refundable deposit, but the silicon lid must be purchased. Capron acknowledges that this may limit adoption of Returnr by consumers who forget to bring their lid to cafes, so Returnr is working on a single-use disposable lid made from waste sugar cane material called bagasse. 
"It's a waste material that is effectively as recyclable as paper at the end of its life," Capron said. 
"We don't have to line the lid with any sort of polymer coating. That's one of the issues with most paper coffee cups — as they are lined, they are very hard, if not impossible, to recycle."
Capron believes engineers can play a vital role in fixing Australia's waste problem.
"We're tackling the problem by creating solutions that make it easy for people not to create the waste in the first place," he said.