After joining Twitter as a software engineer, Parag Agrawal has had a meteoric rise within the social media company. 
According to investment research organisation CFRA, Agrawal's technical background put him as the frontrunner to replace co-founder and former CEO Jack Dorsey.  
Previously, Agrawal served as Twitter's Chief Technology Officer (CTO) and Dorsey's right-hand man. In an email to staff, Dorsey said his trust for Agrawal is "bone deep".  
"He's been my choice for some time given how deeply he understands the company and its needs," Dorsey wrote.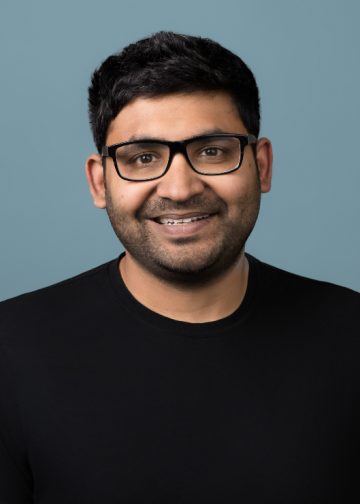 Agrawal is relatively unknown to Twitter outsiders, at least compared to his eccentric predecessor, but inside the company he has been a driving force behind some of the platform's technical advances.
He worked on improving Twitter's machine learning capabilities and other technical improvements that allowed the platform to roll out new features more quickly. Agrawal has also led the charge in integrating a cryptocurrency feature that let users send tips to each other and oversaw Twitter's decentralised social networking software project, Bluesky.
In recent years, engineers have become increasingly favoured for CEO positions. According to the Harvard Business Review's 2018 top-performing CEO ranking, over a third had engineering degrees — more than the number of CEOs with an MBA.  
Rising through the ranks
Agrawal graduated from the Indian Institute of Technology Bombay in 2005 with a degree in computer science and engineering. He completed a PhD in computer science at Stanford University in 2012.
While working on his PhD, Agrawal worked at Microsoft and Yahoo. Most of his roles focused on research until he joined Twitter in 2011 as a Distinguished Software Engineer. 
When Agrawal stepped into Twitter's CTO role in 2017, he brought his research background with him. Along with his technical projects, Agrawal headed an internal team to investigate bias in Twitter's algorithm. When the team recently discovered that the platform's face-cropping software favoured white faces, the company agreed to abandon the technology. 
This combination of experiences is likely to serve Agrawal well as he steps into a politically volatile position. Social media platforms have been under fire, particularly over the past two years, for allowing misinformation to flourish online.  
Curbing this spread while simultaneously building the platform's user base will mostly likely be Agrawal's focus, according to experts. 
"The new CEO will need to work out how to stop his platform being a machine that is routinely and perpetually hijacked to distort the news agenda, produce fake popularity and influence, and provide a warped lens on the world," Imran Ahmed, CEO of the Center for Countering Digital Hate, told The Guardian.