Transportation is an integral – but carbon-intensive – part of our lives. ABB's modular onboard energy storage system is improving system and energy efficiency on the path towards sustainable transportation.
Transportation isn't leaving our lives any time soon, but that doesn't mean fossil fuels should be here to stay. There are ways to reduce emissions and eliminate the use of fossil fuels through the advancement of battery technology.
Pradip Savaliya, Product Manager for Traction Converters at ABB, and Reza Taheri, Traction Sales Specialist at ABB, answer four key questions on how the advancement of battery technology is powering traction technology towards more sustainable transportation.
1. Batteries for rolling stock or e-mobility applications are an excellent alternative low-carbon solution for traction in transportation. What are the necessary characteristics of batteries for rolling stock or e-mobility applications?
Pradip: All forms of alternative traction systems in railways, whether they are diesel hybrids, hydrogen powered vehicles or battery electric vehicles, and with or without a catenary or third rail supply, require an onboard battery.
Railways place demanding requirements on the batteries, so they must have high power capabilities, endure continuous usage reliably, have a long lifespan, provide a high level of safety and be suitable to work in harsh environmental conditions. They often require a high power charge-discharge pulses with a wider charge-discharge cycle too.
When batteries are used as an energy storage buffer in  diesel or hydrogen powered vehicles, they offer the potential to reduce the installed power of the diesel engine or the fuel cell. They also capture regenerative braking energy. The diesel engine or fuel cell can then operate for a longer period at its maximum efficiency point, using the battery to provide the peak power or absorb any surplus.
2. What are the advantages of using LTO batteries for heavy industry applications?
Reza: In heavy applications such as rail, batteries go through a large number of cycling loads and have a high power charge-discharge cycle. They also need to ensure safety in terms of thermal runaway and fire safety.
LTO batteries perform very well in all these areas, especially for hydrogen applications. The battery is capable of quickly capturing most of the energy generated in the field and as a result, minimises the installed fuel cell and battery power. 
Having optimal power split between a fuel cell and battery, as well as allowing the fuel cell to operate at its most efficient, maximises the lifetime of the battery. This can be achieved using high-powered battery chemistry like LTO for hydrogen application.
3. How does ABB's solutions help Australian railway's transition to net zero?
Pradip: ABB's energy-efficient traction converter and energy storage systems (ESS) are helping the Department of Infrastructure and Transport (DIT) in South Australia to transition towards low-carbon emission solutions. This is achieved through an efficient and flexible traction system, which switches off the diesel engine in the railway station without affecting the lighting and air conditioning. This in turn enhances the passenger experience.
As part of the project to modernise the DIT's class 3000/3100 fleet, ABB will integrate the ESS into 44 vehicles. The battery technology integrating with flexible traction converter will enable an further energy efficiency upgrade of around 16 per cent. The improvements are expected to reduce CO2 emissions by 2400 tonnes per year for all 44 train sets combined.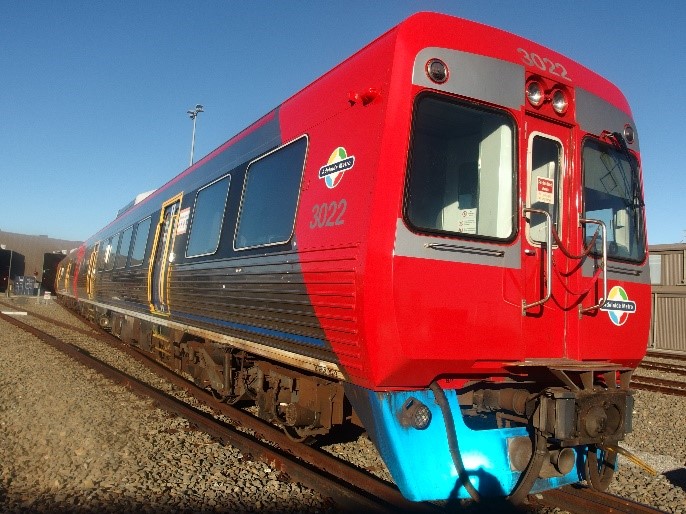 In diesel-battery applications, onboard energy storage helps to reduce harmful local emissions. This is because the stored energy can be used to feed auxiliary loads when the train is approaching and dwelling at stations. The vehicle can also accelerate away from a station by using energy stored in the battery instead of operating the diesel engine.
ABB has also been chosen to provide an energy-efficient drive train and converter for Brisbane's innovative Metro tram on rubber wheels. The trams will have an ESS installed on their roofs, which will be quickly charged at certain stations to keep them running day and night. To ensure the battery lasts a long time, it needs to handle high-power charging and frequent charge-discharge cycles. This is where ABB's reliable and safe ESS comes in. They have successfully trialed the first tram in Brisbane and it will now be rolled out in 60 metro tram cars. These trams will showcase Australia's modern transportation during the 2032 Olympics.
4. How can ESS help other industries on their decarbonisation journeys?
Reza: The transportation of people, goods and raw materials is extremely carbon intensive, accounting for approximately 25 per cent of the total global energy consumption.
In addition to the emissions from a traditional combustion engine, energy expended during braking is automatically lost as heat.
Traction converters and electric motors can recapture this energy and deliver it back into the battery. For example, ABB's Borderline ESS batteries are based on LTO technology, guaranteeing safety, rapid charging-discharging and a long lifespan.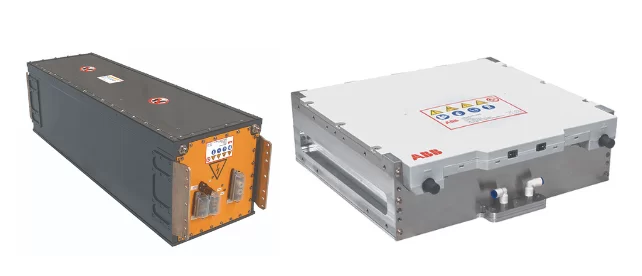 We are now applying many of the lessons from the railway sector to other sectors including  mining vehicle and construction machinery. It's the same technology, same principles and same solutions but it varies slightly depending on the size of the vehicle we're working with.
Mining and construction vehicles demand a high-power charge and discharge cycle, vibration and operating temperature. 
For example, when we collaborated with First Mode to retrofit a diesel electric driven heavy haul 220+ tonnes capacity trucks with a fuel-cell solution, the LTO batteries were the most suitable option for hydrogen application. This took into consideration the overall performance at the system level over the life cycle of the truck.
ABB collaborated with Hitachi Machinery to supply an ESS and MW range DC/DC converter for the development of Trolly Hybrid 180 tonnes capacity Mining Trucks. This showcases the maturity of today's battery technology for enabling a mining truck to not only run purely on battery, but also with an increased efficiency.  
ABB is the partner of choice for rail and e-mobility applications worldwide. Learn more about ABB's traction technology. Talk to an ABB traction expert to discuss your unique project needs.