Virgin Galactic's latest test flight was the highest and fastest yet – rocketing into the mesosphere at Mach 2.47.
On 26 July, the company successfully completed the third supersonic test flight of SpaceShipTwo vehicle VSS Unity in the last four months.
Carrying a mannequin to stand in for the tourists the company is planning to send into space in the near future, Unity reached a maximum height of over 52 km – a new record for the SpaceShipTwo program and the two spacecraft pilots.
"This was a new altitude record for both of us in the cockpit, not to mention our mannequin in the back, and the views of Earth from the black sky were magnificent," said Chief Pilot Dave Mackay.
The data collected on the flight included supersonic aerodynamic and thermal dynamics, as well as environmental information from the cabin including humidity, acoustics, thermal response and radiation.
This data will be used by Virgin to improve modelling and ensure the craft is safe for their future "astronaut customers" according to a media release.
Virgin also stated the data collected by its vehicles could be used by researchers to better understand the little-explored mesosphere. This knowledge is becoming increasingly important as we beam more satellite communications through this turbulent region, which is affected by Earth's weather as well as solar flares and storms.
The mesosphere lies between the stratosphere and thermosphere, out of the reach of the weather balloons and aircraft used in many studies. This has led to it being nicknamed the 'ignorosphere'.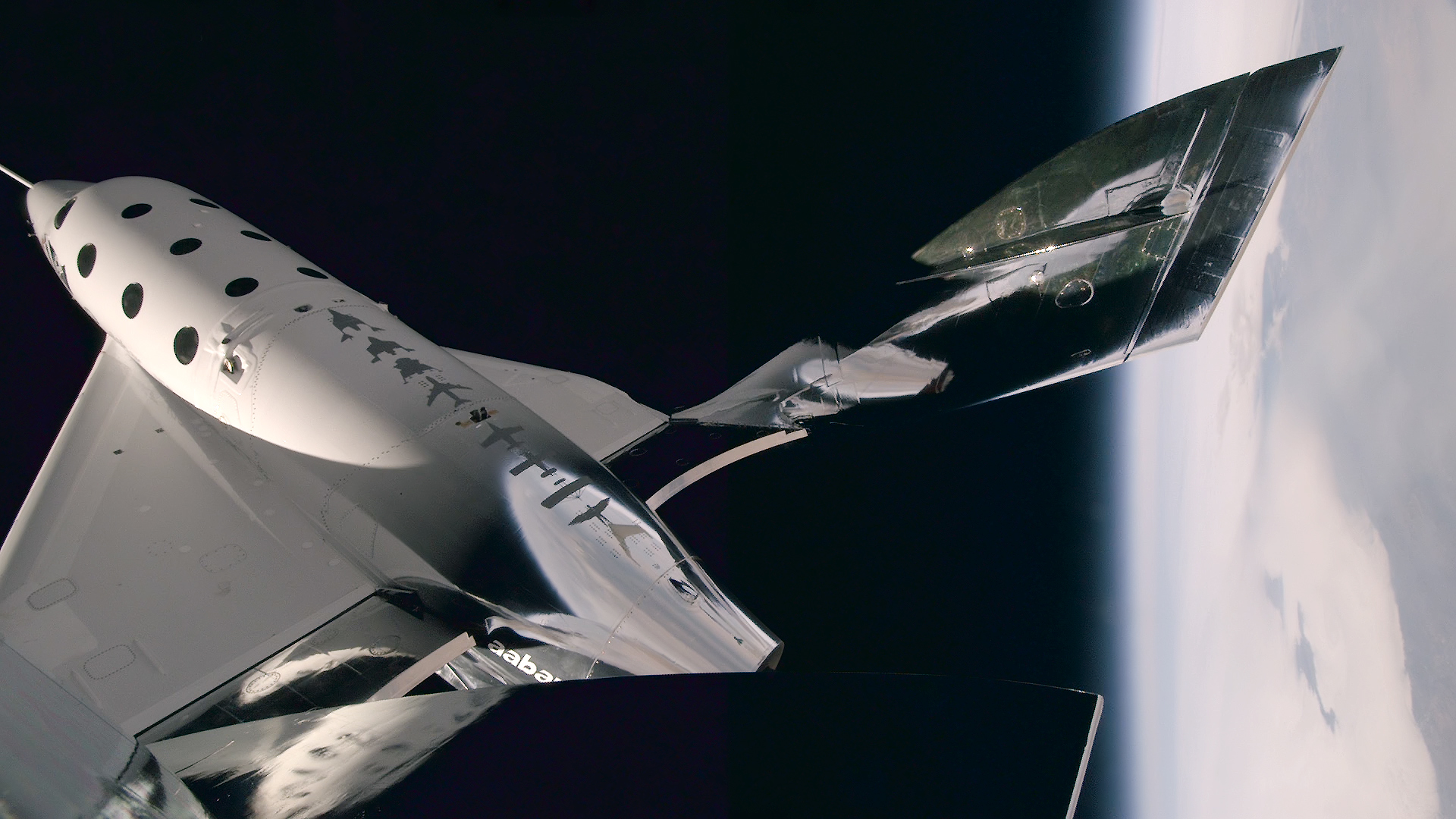 Air launch
Unlike its main competitors for space tourism, Blue Origin and SpaceX, Virgin Galactic's craft are launched from the air.
A carrier craft, dubbed WhiteKnightTwo, flies SpaceShipTwo to between 13.7 and 15.2 km above the ground. SpaceShipTwo is then released to fire its hybrid rocket motor and head for space. After its flight, the spacecraft glides back to Earth and lands without the aid of propulsion.
Both carrier and spacecraft are reusable, but the solid fuel housing from SpaceShipTwo's rocket motor is only used once.
Blue Origin, owned by the world's richest man, Amazon founder Jeff Bezos, has announced plans to sell tickets to potential space tourists by next year.
The company tested its New Shepard launch vehicle most recently on 18 July, successfully firing the escape motor that is intended to take the capsule containing crew and passengers to safety if something goes wrong.
Note: An earlier version of this article incorrectly stated this is a new record for Virgin Galactic – the record belongs to SpaceShipOne, which reached 100 km. This is, however, a new record for SpaceShipTwo and its test pilots.