There is no path to achieving the United Nations Sustainable Development Goals (SDGs) without engineers, but it is clear more needs to be done. Members of Engineers Australia's Policy team are at COP27 providing live updates and analysis.
In 2019, during the World Engineers Convention, engineers committed to helping build a better world by signing a declaration to advance the SDGs. 
The 17 SDGs had been adopted four years earlier by all UN Member States to address some of the world's most pressing challenges, including poverty, inequality and peace.
Almost halfway to the 2030 deadline, there are many, including the UN Secretary-General António Guterres who agree that we are off target. When the 2022 SDG report was released he said "we must rise higher to rescue the Sustainable Development Goals – and stay true to our promise of a world of peace, dignity and prosperity on a healthy planet."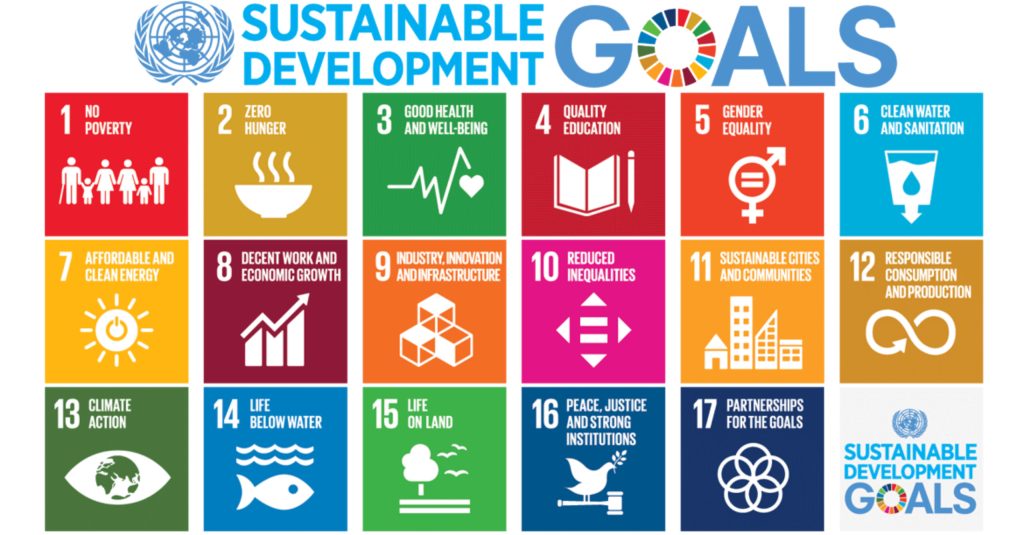 Dr Ian Opperman, engineer, industry researcher, Associate Industry Professor at UNSW and the NSW Government's Chief Data Scientist says on current trajectories, Australia will miss every single one of them.
"We will not just miss by a small amount – we will fail miserably to achieve these sustainable development goals," he says.
"Because we do not understand how to achieve them. We've got an outcome. We've got indicators. We've got some data. But we haven't built the mechanisms to help us understand that if we pull this lever, this is how it impacts that goal.
"One of the things that we are very poor at as human beings is understanding complex systems and all the problems we care about are complex. All the easy stuff has been solved. There will never be a molecule as simple as penicillin again, that has the blockbuster impact that penicillin had. 
"Everything we care about is impacted by and affects human beings. So one of the things we have to embrace is the complexity of the world around us and the complexity of the challenges we face," Opperman said.
Chris Fitzhardinge, WA Division President of Engineers Australia and contributor to the Implementing Sustainability guide, agreed that more needs to be done to reach the goals.
"To reach the UN goals we need a pathway and we need to have a process to get to those goals," he said. 
"As engineers, we also need to have partners to work with to take us to our goals. Stating the goal is only part of it. What do we need to implement the goal? What resources are needed so that the strategy can be successful?" he said.
Engineers Australia at COP27
Meantime members of Engineers Australia's policy team are attending COP27 in Egypt providing live updates and analysis, including what role the global engineering community could play in informing the UNFCCC's technology platform (mitigation and adaptation). Keep informed via our dedicated EAXchange Climate Smart Engineering information hub.
Implementing sustainability for engineers
Sustainability is enshrined in Engineers Australia's Code of Ethics. It asks engineers to engage responsibly with the community and other stakeholders; practise engineering to foster the health, safety and wellbeing of the community and the environment; and balance the needs of the present with the needs of future generations.
To further help engineers understand their obligations and continue to promote sustainability, Engineers Australia created the Implementing Sustainability: Principles and Practice guide.
"The engineer's guide helps engineers because it tries to show that everything is connected," Fitzhardinge said.
"The environment is a very complex area and you can't look at things in isolation. You need to look at the impact over the life of a project and how it is connected to other activities. 
"In the past, we have been simplistic and focused on the economic rather than the social and economic factors together."
Engineers must play a significant role
Others, like UWA Emeritus Engineering Professor James Trevelyan FIEAust lament the lack of acknowledgement of the role engineers can play in reaching the goals.
"Since I started taking an interest in the SDGs, it concerned me that there's so little on the critical role of engineers," he said. 
"It's not just the obvious goals… water, sanitation, energy, cities… picked out by the World Federation of Engineering Organizations. Even WFEO has struggled to gain recognition in the UN system.
"So does it really matter that engineering is not recognised as a real solution for implementing the SDGs? The real blockage lies with us, the global engineering community. We currently have an appalling record for delivering large projects successfully. 
"India and China are educating masses of engineers, hundreds of thousands annually, but it's making little difference. The real blockage is that engineers need new knowledge to be able to deliver the results that politicians and businesses expect.
Trevelyan said the global engineering profession must devise ways to meet human needs using far less energy, materials, effort, environmental disturbances, less health risks, and, to ensure investors will back them, less uncertainty. 
"New ways to practice engineering will be one of the keys to this transformation, especially in low-income countries," Trevelyan says.
What can engineers do to help reach the goals?
Chris Fitzhardinge said that as engineers, we are good at focusing on the current chaos rather than looking at the long-term future.
"We always have an excuse to not deal with the longer term. We need to put aside short-term issues and work together to solve problems rather than impose our solutions," he said. 
"We need to involve all of the people and agree that it's the solution."
"Since I started taking an interest in the SDGs, it concerned me that there's so little on the critical role of engineers."
As an engineer himself, Ian Opperman understands the role that engineers can play.
"Engineers need to integrate the SDGs into everything they do. We need to be specific. Principles are necessary but not sufficient. 
"We need to break things down by industry, technology area, and individual goal and look at them from both ends – pushing and pulling. We need to think about real-world outcomes, driving technology and solutions, and what impact they will have.
"We're not thinking far enough into the future. We really need to embrace complexity, it's not okay to keep it simple. And we really, really need to think much more long term about the impact that we can and should have on the world around us." 
Engineers Australia has launched a major new climate initiative, aimed at mobilising engineers to take a lead role on mitigating and responding to the impacts of climate change. Find out how you can get involved here.