The Australian government's review of diversity in STEM presents a pathway towards boosting inclusion in engineering and other fields.
Strengthening the diversity of workers and students in STEM fields has long proven to be a challenge for the engineering profession — yet there is enduring potential for improvement.
Engineers Australia's submission to the Australian government's Pathway to Diversity in STEM Review intends to support positive and inclusive policy changes that rectify the imbalance.
The submission responds to recommendations laid out by the review in a draft report published in August 2023.
The review is due to provide a final report in October 2023.
According to Engineers Australia CEO Romilly Madew AO FTSE HonFIEAust EngExec, the disparity in gender representation, for example, is clearly apparent.
"Engineering is the largest employer of STEM occupations but has the lowest female representation, with only around 16 per cent of Australian engineering graduates being women," Madew explained.
Yet diversity encompasses not only gender but also ability, sexuality, race, age, neurodiversity and several other factors.
"Overcoming the diversity challenge facing the engineering profession is critical to lessening current and future skills shortages as well as enabling more people to see themselves in STEM," Madew said.
What do the recommendations cover?
The draft recommendations outlined in the review are broad areas for change and are designed to prompt discussion and further refinement.
"That's why, prior to our submission, Engineers Australia met with the Department of Industry, Science and Resources taskforce supporting the Review, and identified how we could contribute the most value and what advice the Review sought from us," Madew said.
"We discussed engineering case studies that demonstrated how the recommendations could work in practice," Jenny Mitchell, General Manager of Policy and Advocacy at Engineers Australia, told create.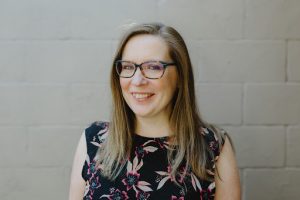 In Mitchell's eyes, the review has taken a "more sophisticated view" of diversity than past reports, accounting for a swathe of perspectives and parties.
"The review is looking at how intersectionality plays a part in diversity discussions alongside more 'traditional' diversity lenses such as gender and ethnicity," she said.
"The recommendations are broad because they look at structures and governance. They look at the pipeline of people coming into and staying in — or leaving — STEM, the materials that support STEM education, and what the workplace culture is like when people get into STEM jobs."
"We have to be careful not to lose the nuance of science versus technology versus engineering versus maths in STEM. What might work for engineering might not work for science and technology."
Some of the recommendations include:
The Australian government should set up an ongoing central office and independent council to maintain accountability, oversight and momentum of diversity in STEM initiatives.
The Australian media and entertainment industry should work with relevant academies, STEM peak bodies and not-for-profit organisations to celebrate diversity in STEM.
"One of the case studies Engineers Australia has included in our submission is around engaging really young children through picture books like Andrew King's Engibear series," Mitchell said. "The submission talks about how engineers are under-represented in the media, in movies and on TV."
The Australian government should do a detailed analysis of how overseas STEM qualifications are recognised in Australia.
Governments should partner with First Nations people and the education sector to reflect First Nations scientific knowledge in courses.
"The submission discusses the value of First Nations knowledge and how to incorporate that into educational materials and workplace practice."
Barriers remain evident
The recommendations are promising, Mitchell said, although she cautioned one particular point.
"We have to be careful not to lose the nuance of science versus technology versus engineering versus maths in STEM," she said. "What might work for engineering might not work for science and technology, and vice versa.
"In the implementation phases, we need to look at what works for each of the disciplines individually, not only STEM as a whole."
"Engineers ... enhance productivity and innovation by bringing in fresh perspectives."
Strengthening the profession's diversity through skilled migration is not as straightforward as it ideally would be.
"Migrant engineers still face barriers to employment in Australia," Mitchell said.
"Reviewing how international qualifications are recognised is one thing but skilled migrants may still be prevented from achieving successful employment outcomes."
"Coming from overseas, some qualified migrant engineers don't have local support networks or anyone to vouch for them here in Australia. There are also perceptions around whether they have the 'right' soft skills and the 'right' understanding of the Australian context, which can hinder progress."
Coordinated effort
Despite these concerns, Mitchell is "very optimistic" about the progress of the review.
"Particularly because it suggests ongoing governance structures to keep up the momentum," she said. "Having a central office and an independent council overseeing it means we could see a lot more coordinated effort moving forward."
Madew summarised the call for increased diversity in STEM.
"Engineers, including those representing diverse perspectives, enhance productivity and innovation by bringing in fresh perspectives and experiences to solve the complex problems facing our future," she said.