On 5 July the world celebrates LGBTSTEM Day, which is an opportunity to showcase the work and the lives of LGBTQ+ people working in STEM professions.
Here in Australia, the day is being marked locally with the LGBT STEMM Day Symposium in Melbourne, hosted by Queers in Science. The initiative aims to build community and improve support for LGBTQ+ people working in science, technology, engineering, mathematics and medicine around Australia. 
One of those individuals is Dr Mohammad Taha, an electrical and electronics engineer who has experienced firsthand the realities of what it's like to work as an LGBTQ+ engineer. Taha, who is non-binary and uses 'they' pronouns, said that while discrimination towards LGBTQ+ individuals exists in other areas, it's often especially pronounced in STEMM professions. 
"Being queer and being of colour … I'm very far from what the majority are used to seeing," they said. 
Taha will be speaking today on a panel at the LGBT STEMM Day Symposium focused on bringing together diverse LGBTQ+ voices from within science, technology, engineering, maths and medical professions.
"The panel is going to be focusing on a variety of people at different stages in their STEM careers," Taha said. 
"Our lived experiences are quite valuable, and the more diversity you have, the more diverse the group of people who are speaking about how they live through it, the better ideas you have." 
These conversations are important for raising awareness not just within the LGBTQ+ community, but also among people who can become allies. 
"Oftentimes, people would employ and promote people who are like them. It's not even an active bias — it's just something that people like to be surrounded by people who are similar to them. We're trying to dismantle that idea, because what drives innovation is all the things that make you extra," Taha said. 
In pursuit
There are varying levels of acceptance across different engineering disciplines, and some sectors are perceived as more LGBTQ+ friendly than others. But overall, among STEM professions, engineering has the lowest rates of employees who have come out to their colleagues, despite a high number being out in their personal lives.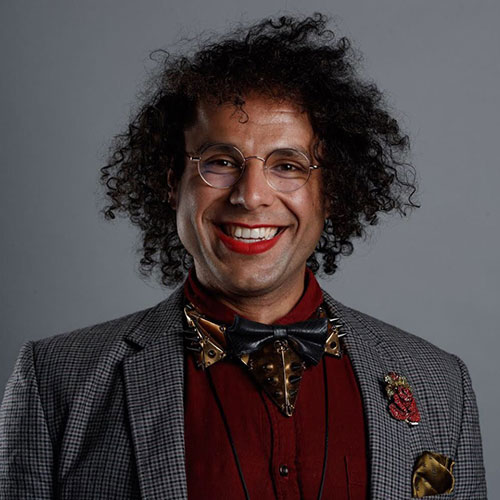 Taha said the common argument against this is that sexual orientation or gender identity have nothing to do with the workplace, or that it's "unprofessional" to bring it up. While this might be true for some, Taha said it's important that individuals have the choice — and don't hold back out of fear or discomfort. 
"If I want to talk about my weekend, I have to really think about what kind of person they are," they said. 
"How are they going to react when I talk about people I'm seeing? I also wear lipstick … it's that constant consciousness of watching your surroundings and watching how people react to you." 
Besides removing the burden of self-monitoring, a more diverse and inclusive workplace also reaps dividends for innovation. 
"I believe that as STEMM people we need to have the same hunger for equality as we do for discovery," they said.  
"We are in the pursuit of higher knowledge and knowing more and solving problems, but when it comes to diversity and this kind of stuff, you find that people are less than open about that." 
Industry backing
More groups and organisations are throwing their weight behind this objective. This past week, the profession's peak body, Engineers Australia, announced it had become a member of Pride in Diversity, a program that helps workplaces foster LGBTQ+ inclusion.
Engineers Australia CEO Peter McIntyre said joining Pride in Diversity puts the organisation "on the same page" as many other engineering employers. Other Pride in Diversity members include CSIRO, Alcoa, AGL, Aurizon, BHP, Chevron, Arup, Aurecon, KPMG, WSP Australia, the Department of Defence, John Holland and Qantas. 
He said the organisation wants to do its part to make sure the engineering profession is open and inclusive to all by setting an example. 
"At Engineers Australia, we want everyone to be included, valued and respected, to have opportunities and to be able to contribute fully," he said. 
"Becoming a member of Pride and Diversity is a further step in Engineers Australia's commitment to promoting greater fairness, diversity and inclusion in our workforce, the engineering profession and the community."
McIntyre added that Engineers Australia will strive to become more inclusive of LGBTQ+ employees internally as well as promote those values within the wider profession. The organisation will review its policies and help establish industry benchmarks by participating in the next Australian Workplace Equality Index in 2020. 
The association will also has plans to partner with Out for Australia in early August for a Queer Careers event to connect LGBTQ+ engineers with mentors and employers of choice.
Taha said that informal support networks need to be complemented by formal policy, as that holds people accountable and draws a line in the sand.
"I think that's what we need in engineering. If that sticks, then it will propagate through," they said. 
"We'll start to see more queer people choosing engineering careers. The more we see queer people stick in these fields, the more normative it becomes. With that policy comes guidelines about how we make the workplace inclusive of everyone."
Taha added that good policy should take into account intersectionality as well.
"We can always do better and be more inclusive. People from all backgrounds and walks of life have things to contribute … if we can only bring them into the fold by removing the barriers society sets up against their success," they said. 
"If we can focus on helping others to overcome systemic discrimination, we'll see a world of valuable and diverse perspectives and discoveries open up before us."