Mechanical engineer AGM Michell is a central figure in the history of Australia's engineers.
Aside from being a talented painter who was famous for creating the Mona Lisa, Leonardo da Vinci carved out a legacy as a scientist and engineer whose ideas and inventions inspired generations that followed in his footsteps.
One particular Da Vinci quote became the motto of Anthony George Maldon (AGM) Michell, an Australian mechanical and hydraulic engineer, while writing his book Lubrication: Its Principles and Practice: "Science is the captain, practice the soldiers". 
If Da Vinci's drawings and designs were considered the building blocks for scientific curiosity and technological advancement in the twentieth century, Michell's revolutionary invention was the tilting pad thrust bearing.
Providing a crucial contribution to ship propulsion, it is located between the engine and the propeller (which converts the power into thrust). The role of the thrust bearing is to efficiently transfer the thrust to the ship's hull to push it forward.
Who was Anthony Michell?
AGM Michell was born on 21 June 1870 to parents John and Grace Michell, the youngest of five children. His parents, both from Devonshire, left England to join the gold rush to Victoria in 1854 and settled at Maldon.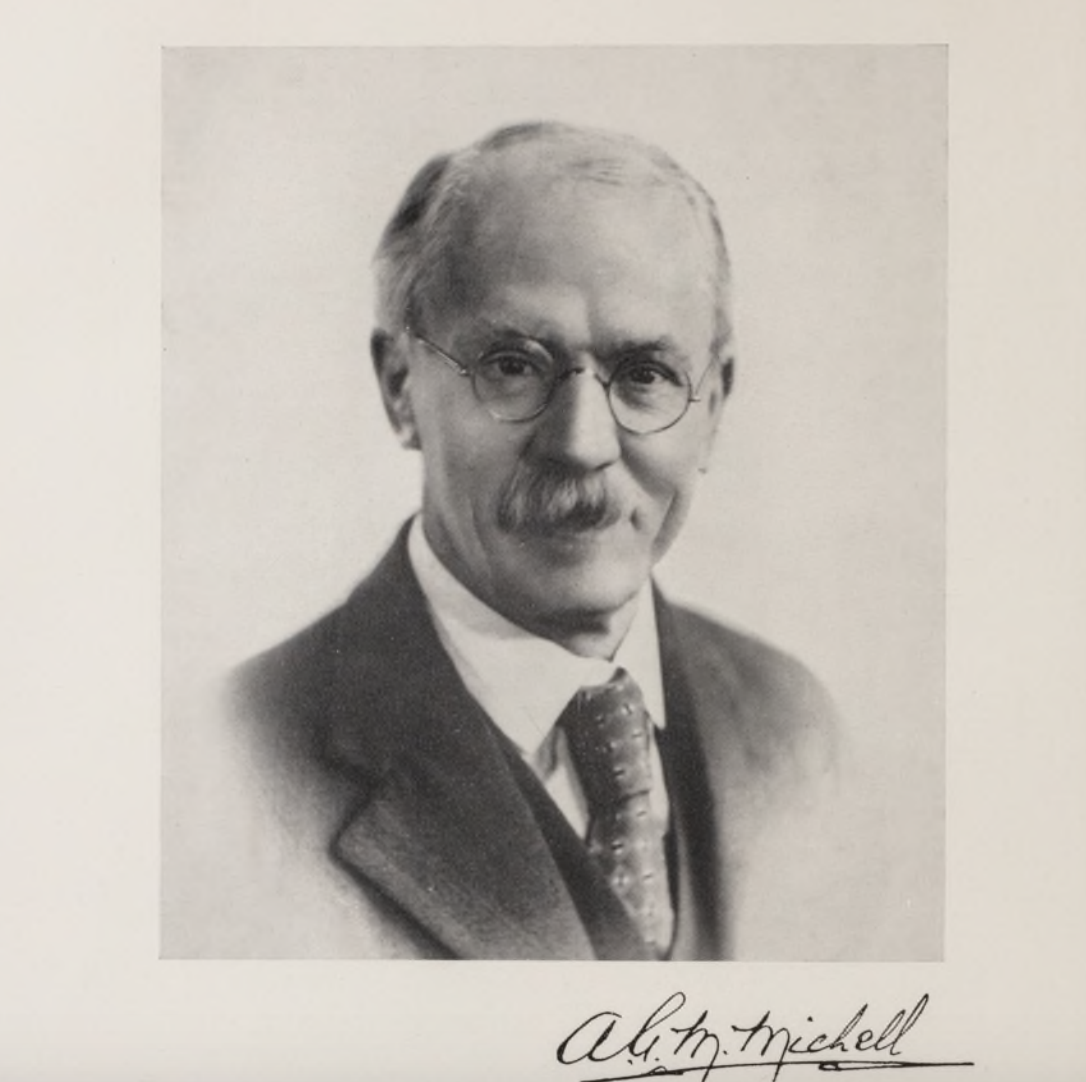 At school, Michell was a distinguished student in mathematics and studied chemistry, physics and mechanics at the University of Cambridge. He went on to study civil and mining engineering at the University of Melbourne, where he graduated with first class honours in 1899.
From 1903 to 1925, Michell frequently travelled interstate for his hydraulic engineering business, taking opportunities to visit architectural monuments and works of art. He had already established a reputation on the world stage for his patent of the Michell thrust-bearing.
The new design was a fraction of the size of existing bearings, and could support 10 times the thrust. It achieved this by establishing a tapered wedge of oil between the moving surfaces, which eliminated metal-to-metal contact.
Michell biographer and mechanical engineer Stephen Phillip, who published What Came Out of the Box: A Biography of AGM Michell in 2020, first became interested in Michell while he was a student at the University of Melbourne. 
"Even at a young age, Michell would recount that he had come to appreciate the importance of machinery … there was already an inkling that this would appeal to his way of thinking," Phillip told create.
"His parents always encouraged him academically and had aspirations for him and his brother to go on to better things."
Early inventions
By his early thirties, Michell had created three inventions which were commercially successful: a water meter, a cross-flow turbine and a regenerative pump. The Michell tilting-pad thrust-bearing was his most successful, developed from his research on fluid motion, viscosity and lubrication.
This revolutionised the ways in which large ships could be propelled through the water, or propeller-driven planes in the air. The timing of the invention was also beneficial to Michell, as World War I saw a substantial increase in turbine powered ships, many of which used the bearings due to their small size, low friction and long life span.
According to Phillip, not everyone was immediately on board with the bearing.
"Highly conservative marine engineers were reluctant to try such an innovative product," he said.
"They could not believe such a 'ridiculously small' device could sustain such high loads … leading one British engineer to say, 'Even if it is successful, I cannot see any field for it'."
"Highly conservative marine engineers were reluctant to try such an innovative product. They could not believe such a 'ridiculously small' device could sustain such high loads."
The 1920-32 period would also see Michell create the crankless engine, a unique design which featured pistons arranged around and parallel to the drive shaft. Theoretically, the engine would be lighter than the traditional engine design and smaller in size. 
The engine was presented to both General Motors and Ford, who ultimately rejected the idea as it was deemed insufficient to offset the upheaval of their established practices.
Whilst there are debates over the reasoning behind the reluctance for the crankless engine — whether due to the small differences in fuel efficiency or the costs of re-tooling — Michell inevitably lost some of the profits he had made from the bearings in attempting to promote his invention.
By the mid 1920's many companies were becoming very cautious about spending money, as the Great Depression loomed overhead.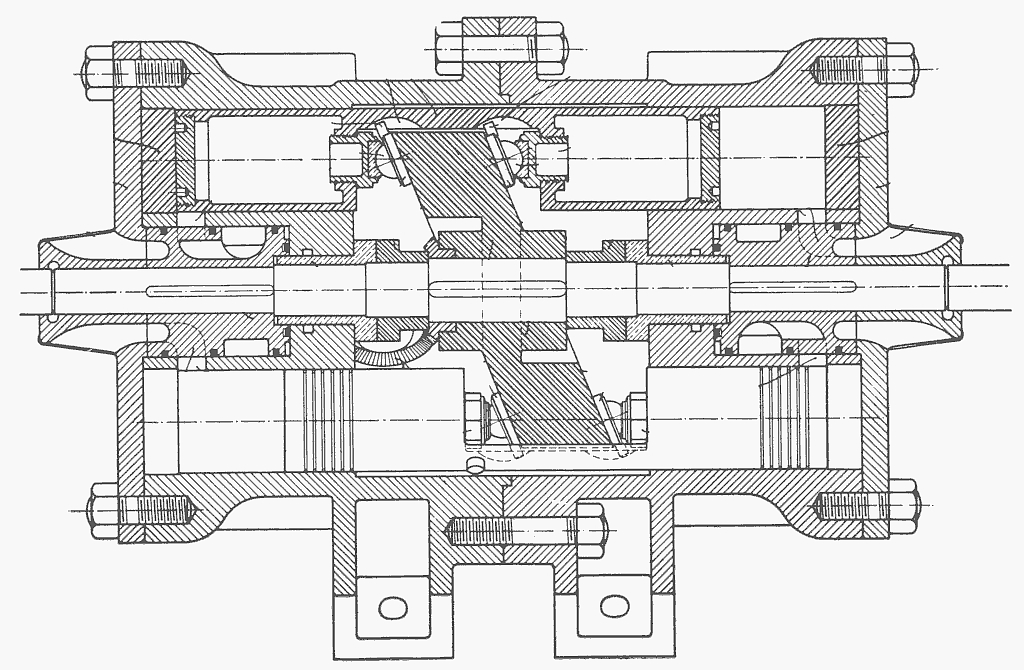 Awards and recognition
In 1934, Michell was elected as a fellow of the Royal Society. Quite humorously, the Royal Society's biographical memoir notes that during the nomination process for his election to the Society, "He was, and still is, quite ignorant of the circumstances of his election".
Soon after his election to the Royal Society, Michell was awarded the University of Melbourne's Kernot Memorial Medal in 1938 for "distinguished engineering achievement in Australia". 
For his outstanding contributions to mechanical engineering, Michell received the James Watt International Gold Medal in 1942 from the British Institution of Mechanical Engineers. He was, however, unable to attend due to the ongoing conflicts of World War II. 
AGM Michell's legacy
At 80 years old, Michell published his final textbook, Lubrication: Its Principles of Practice. The work dealt with the practical application of lubrication theory and how it impacts machinery design. He died at Camberwell on 17 February 1959 and, almost two decades later, Engineers Australia created the AGM Michell Medal to recognise his significant contributions to the profession.
When asked to reflect on the connection between Leonardo da Vinci and Anthony Michell, Stephen  Phillip said there is evidence of Michell implementing da Vinci's motto all the way through his career.
"He was at the critical turning point in engineering as a young man, because at that time it had recently evolved out of a trade that was based mostly on practical experience. There was a growing body of knowledge in the engineering sciences, and universities now offered degrees in engineering. Michell implicitly understood the importance of the theory of engineering as well," Phillip said.
"In all of his inventions, you can clearly see this link where he would first do the theoretical work and be able to demonstrate it using mathematics and science which he just knew would work. He would then build and test prototypes to verify the theory."
Much like da Vinci, Michell is widely regarded as a pioneer of versatility with his engineering inventions. His strong scientific and analytical skills complemented his practical work. It is likely that his influence will continue to grow as future students follow in his footsteps.