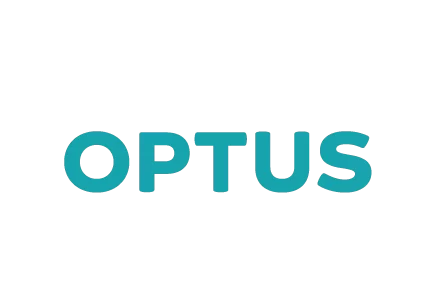 A new report sheds light on the different digital challenges faced by large and small construction companies.
Australia's construction industry is critical to the nation. It employs almost 1.2 million people and generates around 9 per cent of GDP, or $360 billion. Yet the sector is hugely diverse. New research from Optus Business, the telco's small-to-medium business arm, has taken the pulse of the construction industry and found that smaller and larger operations face very different digital challenges. 
Larger enterprises' biggest single pain point is cybersecurity, an ever-growing threat in an age when criminals can hold a company's data hostage, blocking all access to it or threatening to release sensitive details in exchange for a cryptocurrency ransom. Smaller businesses, by contrast, struggle to maintain a high level of digital capability, which makes it more difficult to support hybrid and remote working setups just as they are becoming more crucial.
The size divide extends to confidence. As the industry bounces back from the pandemic, with house-building projected to grow 10 per cent this year, larger businesses are bullish. Sixty per cent of companies with 200 to 300 employees were "very confident" or "somewhat confident" they would expand this financial year. 
In contrast, more than half the organisations with under 20 employees were not entirely confident they would grow — and almost a third of micro businesses felt they would not grow at all.
Bridging the technology divide
Businesses of all sizes agreed that the top three investments for the next financial year should be staff training, salary increases and business technology. But the digital chasm between smaller and larger companies means they must take different approaches. 
More than 80 per cent of micro-businesses relied on "the bare minimum of technology", while 77 per cent of organisations with 200 to 300 staff felt they harnessed and updated technology to improve operations, the report offers examples of this technology, including management software that's accessible across multiple mobile devices and network speeds that allow access to 4D and 5D simulation tools. Decision-makers in larger ventures are also more enthusiastic about introducing new technology.
This divide presents a challenge with the rise of remote and hybrid working in the wake of the pandemic, as smaller businesses risk missing out on the gains from reduced downtime and productivity tools.

Optus Business offers digital reviews for businesses, including on existing device and SIM plans. It analyses a company's existing technology needs and determines whether they need something sophisticated – such as satellite services and internet telephony – or something simpler, such as a Business Connect plan. Companies on Business Connect can run up to eight sim cards for tablets, phones or both. They will be charged on the same bill with a shared data limit. When the limit is hit, there are no excess charges, just a slower speed.
Businesses for ransom
Cybersecurity is a critical challenge to larger construction businesses: 30 per cent of companies with 200 to 300 staff have already been on the receiving end of cyberattacks. 
Australians report one cybercrime every 10 minutes on average, and ransomware attacks are rising sharply. The head of the Australian Cyber Security Centre warned earlier this year that ransomware could "cripple" businesses. Concerningly, fewer than half of Australian construction businesses have measures in place to protect their data and networks, even as remote working leaves them more vulnerable to attack.

Optus has partnered with top security firms, including McAfee and Palo Alto Networks, to boost its cybersecurity offering. McAfee's cloud single sign-on increases security by enabling staff to safely access cloud services and apps across multiple devices with just one authentication. That saves users the stress of remembering (or resetting) multiple passwords and businesses from the risks of insecure passwords.

"The construction industry is emerging confident from the pandemic," said Libby Roy, Managing Director for Business at Optus. "The challenge for the future is to ensure new technologies don't put security at risk and that smaller businesses don't get left behind."
If you would like to find out more about the state of technology in Australia's construction industry, read the Optus Business Construction Industry Pulse 2021.