Engineer, architect and designer Carlo Ratti wants cities to be smarter so that we can live in them in new and better ways.
Walls made of water, mobile phones that measure bridge stability, skyscrapers that burst apart to reveal tropical gardens … Carlo Ratti's ideas sound like science fiction, but for a man who has written a book called The City of Tomorrow, he is not much inclined towards prognostication.
"It can be very difficult to predict the future," the engineer, architect and designer told create.
"The future is not written in stone; the future is something that we all build together. So it depends on the decisions that we make today, tomorrow, in a year and so on."
Maybe that is why Ratti's designs — from schemes that use big data to reimagine infrastructure use in urban areas, to high concept installations in expos and festivals — seem to transform the future into something that can exist right now.
"What we can do is experiment with the present," he said.
"And I think that's what we really should do as architects, designers, engineers — to try to look at the potential of the present and how we can change it. That's a way to try to build the future, not to try to predict it."
Coming together
A native of Turin, Italy, Ratti built up his knowledge of maths and physics studying structural engineering — first in his home country and then in France.
"And then I liked architecture, so I went to do architecture at Cambridge," he said. He earned his PhD at the esteemed UK university and added studies in computer science to his repertoire.
"The path was very weird," he said.
"Those things started converging into this space, which is in between computer science, design, and engineering — which is the space of cities and intelligence."
Today he is the Director of the Massachusetts Institute of Technology's Senseable City Lab, a research initiative that studies how digital information and layers of networks are transforming the way cities can be designed and understood.
He is also a founding partner of the architecture firm Carlo Ratti Associati, and has been described, by Fast Company, as one of the 50 most influential designers in America and, by Wired, as one of 50 people who will change the world.
His Digital Water Pavilion, an installation created for the Zaragoza Expo 2008, was listed as one of the inventions of the year by Time magazine. The installation was a structure with controllable and reconfigurable curtains of water dividing its spaces, rather than walls.
"It was a way to show people in an exciting way how digital could allow us to control atoms — in this case drops of water — in a new way," Ratti said.
"To create an architecture made of that."
New perspectives
The inventiveness in these one-off ideas comes to life in some of Ratti's larger designs. One example is his CapitaSpring project in Singapore.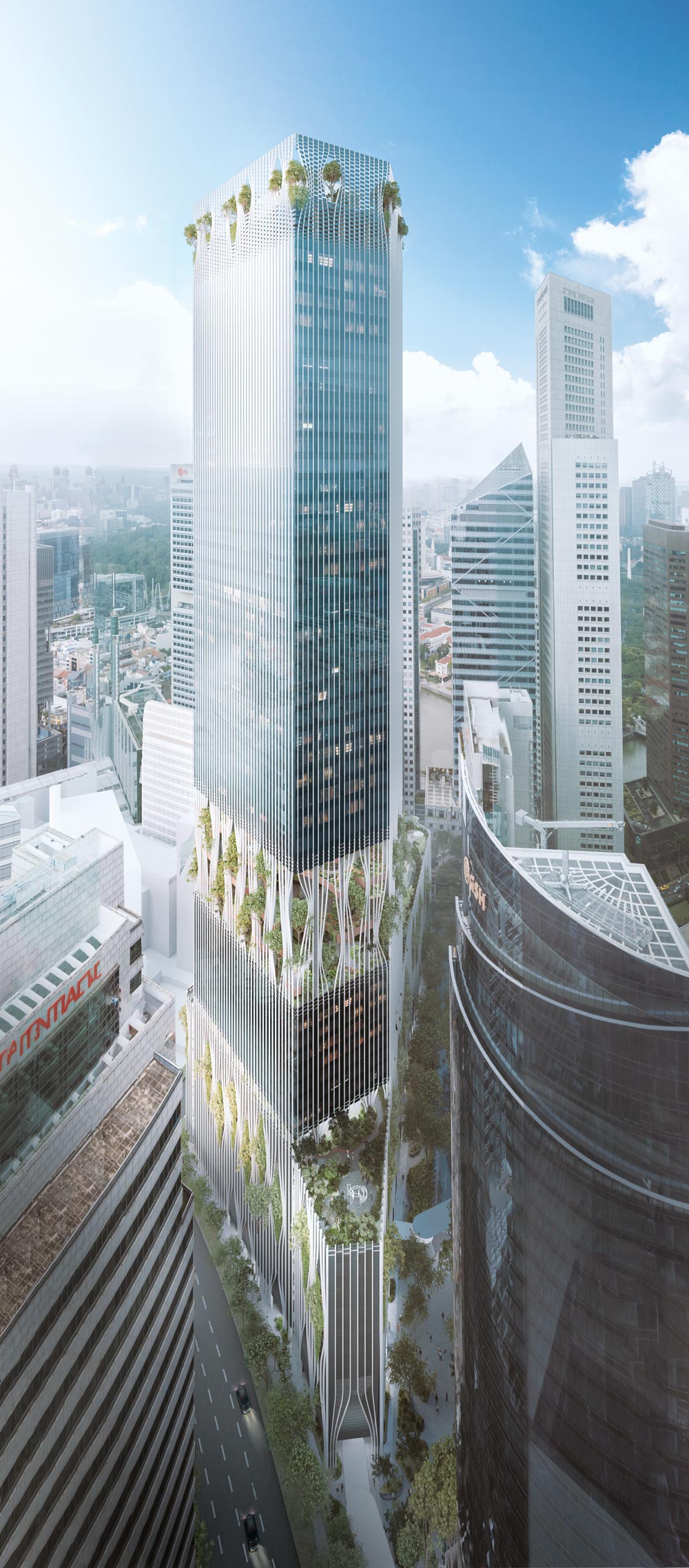 A 280-metre tall skyscraper designed with Bjarke Ingels Group, CapitaSpring forms a literal oasis in the centre of the South-East Asian metropolis.
"This building has a tropical forest in the middle," Ratti explained to an audience in Sydney this past November.
"With a public space where people can go and meet, you can have a coffee and look at the city in the middle of nature."
But the building's smart design outlook extends beyond this integration of natural and built spaces. It features an array of sensors, artificial intelligence and Internet of Things capabilities.
Even its car parks are forward-thinking, built with an awareness that a future of ride-sharing or self-driving cars might render vehicles for individual transport obsolete.
"You might need much less parking spaces tomorrow. So how do we do it?" Ratti asked.
One answer was not to bury the parking beneath the ground.
"There's a lot of infrastructure that's going to be useless tomorrow and we cannot convert it into anything else," he said.
"Let's keep it above ground … let's make the structure inside a bit more flexible so that place could be used for some other activities tomorrow."
Another Ratti project that brings together technology, data and the people that use each is Good Vibrations.
A creation of the Senseable City Lab, Good Vibrations is a scheme to check the structural integrity of tens of thousands of US bridges without relying on costly sensors or infrequent and potentially inadequate visual evaluations.
Ratti's plan to find a new way to measure the 'structural fingerprint' of a bridge relies on the ubiquity of a device able to measure vibrations: the smart phone.
"The bridge's vibrations are transmitted from the road surface, through the tires, into the suspension system, and vehicle cabin," explained the Senseable Cities website.
"The vibration sensors located in the vehicle can capture traces of the bridge's structural dynamics."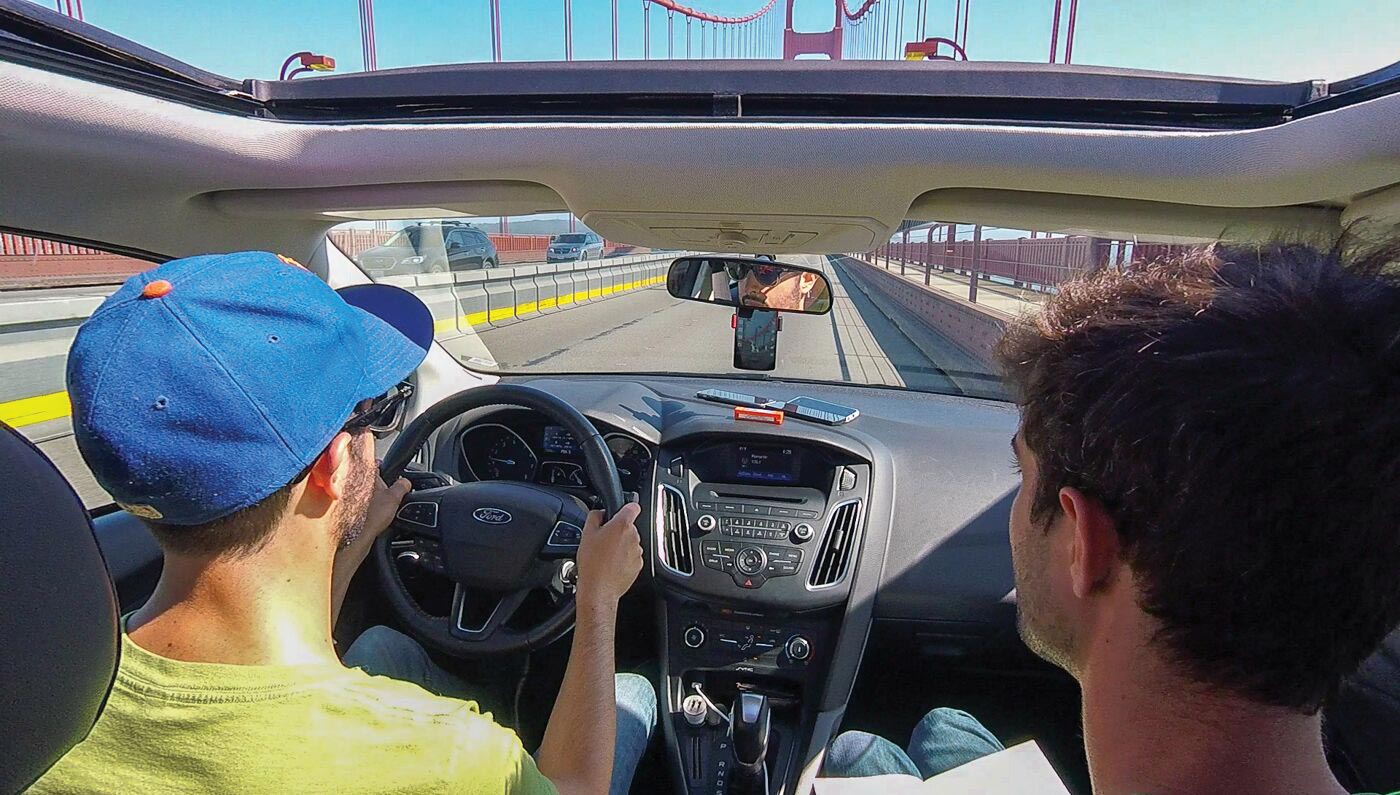 A trial involved sending cars back and forth across San Francisco's Golden Gate bridge.
"We collected all the data and it turns out you can actually get a lot of information," Ratti said.
"Of course, it's not super accurate."
But aggregating large quantities of data — if the technology were incorporated into a common app like Uber, for instance — would allow a lot of bridges to be monitored at once, highlighting which ones show trouble signs and might need closer scrutiny.
BIM me up Scotty
Engineers are a driving force behind artificial intelligence, but in building information modelling (BIM) software, Ratti sees danger — at least for some engineers.
"BIM is a digital representation of the physical world," he said.
"And BIM, I think, is going to destroy a lot of work that today is done by engineers."
By way of example, he points to a pavilion designed by Carlo Ratti Associati for Milan Design Week in 2018.
"We did everything in BIM," he said.
"This is just commercial software — but I think that BIM plus artificial intelligence will lead in just a few years to a condition where a lot of the structural calculations … of a building are going to be totally automated."
To survive, engineers must focus on their creative talents.
"Engineers usually are the ones who power the transformation, but in this case, they might be the victims," he said.
Engineering poetry
Among Ratti's future projects are a bid to revitalise the grounds surrounding Paris's Eiffel Tower, reinventing the space as a modern and digitally informed boulevard.
Another involves a sustainable battery factory in Sweden that incorporates principles of the circular economy into its design.
"It's for a company called Northvolt," he said.
"It's two people who left Tesla and started this kind of Gigafactory in the north of Sweden. We're very excited; it's a building all made of wood, all circular."
It is a demonstration of how Ratti's vision of the city is more than an antiseptic void of apps and algorithmic efficiency.
"I think you can use the same technology also to create art and amazing interactions for people," he said.
"It depends if you want to see it or not, but I think there's a lot of poetry."
He quoted Shakespeare's Coriolanus: "What is the city but the people?".
When people talk about smart cities, Ratti believes they can too easily forget about that human dimension.
"Cities, when they emerged 10,000 years ago, they emerged as a place that was a magnet for people," he said.
"I think what is going to change a lot with technology is the way of living and inhabiting the city."
Carlo Ratti will be a keynote speaker at this year's World Engineers Convention, 20-22 November in Melbourne. To learn more and to register, click here. 
This article originally appeared as "Future sense" in the April 2019 issue of create magazine.