A mountain of plastic is steadily accumulating with no clear solution for what to do with it. Could converting it back to oil be the answer?
In 1950, two million tonnes of plastic were produced globally. In 2015, that reached 322 million tonnes. 
This global plastic problem is one that must be dealt with, as Australians — along with the rest of the world — are now acknowledging. 
It all seemed okay until China, which has taken about 45 per cent of the world's plastic scrap since 1992, put its foot down. 
In 2018, it effectively ended these imports. Other Asian nations followed suit, and, in 2019, the Australian Government agreed that mixed plastic waste exports would end altogether by mid-2021.
A new home
Finding a home that isn't landfill for plastic is a major issue. Experts agree that a range of solutions are needed.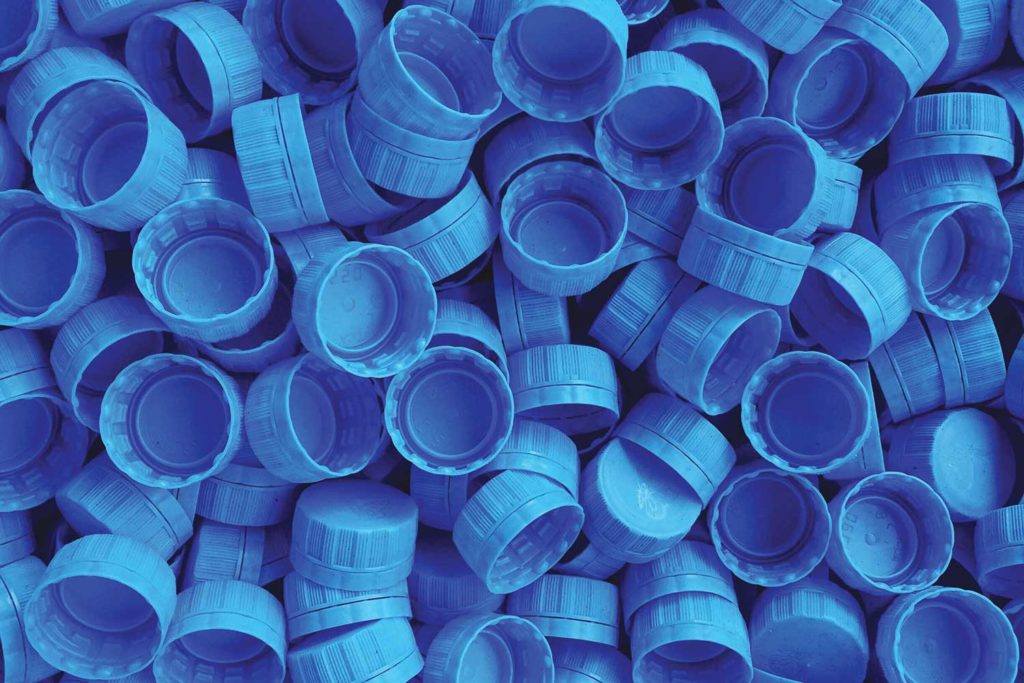 One of them looks like an Australian-made processing technology that can "depolymerise" material into crude oil and other hydrocarbon products.
Calla Pieters, General Manager of Engineering at chemical recycler Licella, left White Energy to begin his current role in 2017, the same year the company began to focus its processing technique on plastics.
"At the time I knew that Licella was in the same sort of field also working on upgrading low-rank coal and lignite," he told create. 
"I had engaged with them, and then, in 2017, they started really focusing on plastics and waste plastics, and I thought, 'Gee, yeah. That looks really interesting. I think they have more of that kind of future, going forward, than coal'.
"Then, we all know what happened to coal. Coal is just falling off a cliff."
Licella began in 2007 and had previously applied its Cat-HTR — catalytic hydrothermal reactor — to harvest biocrude from materials such as lignite. It is suitable, with some tweaks, for treating "biomass and other organic-based material".
The method uses water as a processing medium, with supercritical steam at a temperature of around 400 degrees Celsius, as well as pressures over 200 bar and inexpensive metal catalysts.
Co-founder Professor Thomas Maschmeyer described it as a "eureka moment" when tests showed mixed polystyrene, polyethylene and polypropylene could be broken down using this  method with no "cross-talk" between them.
"We just had the fragments of those polymers existing and breaking down on their own," he told an interviewer last year.
Hydrothermal upgrading
The "hydrothermal upgrading" method of turning plastic back into oil has been developed with input from collaborators at the University of Sydney. 
Licella says it has spent more than $75 million in research and development to take the idea to its current efficiency level, where 85 per cent of plastic by weight is converted back into oil.
Pieters describes his role in refining and commercialising Cat-HTR as heavy on leadership and the management of resources. He heads a team at the company's large-scale pilot plant at Somersby, on New South Wales's Central Coast.
"We've got a team of 20 engineers here, and it takes a fair bit of money to keep the doors open and to develop things," he explained.
"They started really focusing on plastics and waste plastics, and I thought, 'I think they have more of that kind of future, going forward, than coal'."
Challenges they are focused on include the best preparation of feedstocks, process optimisation — for example around temperature, pressure and residence times — and dealing with issues around contamination of plastics. 
The team is also working to increase the amount of solid material and decrease the water content.
No single solution
A commercial-scale plant using Licella's technology can process 20,000 tonnes of plastic a year. Australian plastic consumption in 2017–2018 was 3.4 million tonnes, with only 145,700 tonnes of this reprocessed in-country. 
If Cat-HTR plants started to be built, it would be unreasonable to expect them to pick up the 
more than three million tonnes of currently unprocessed plastic.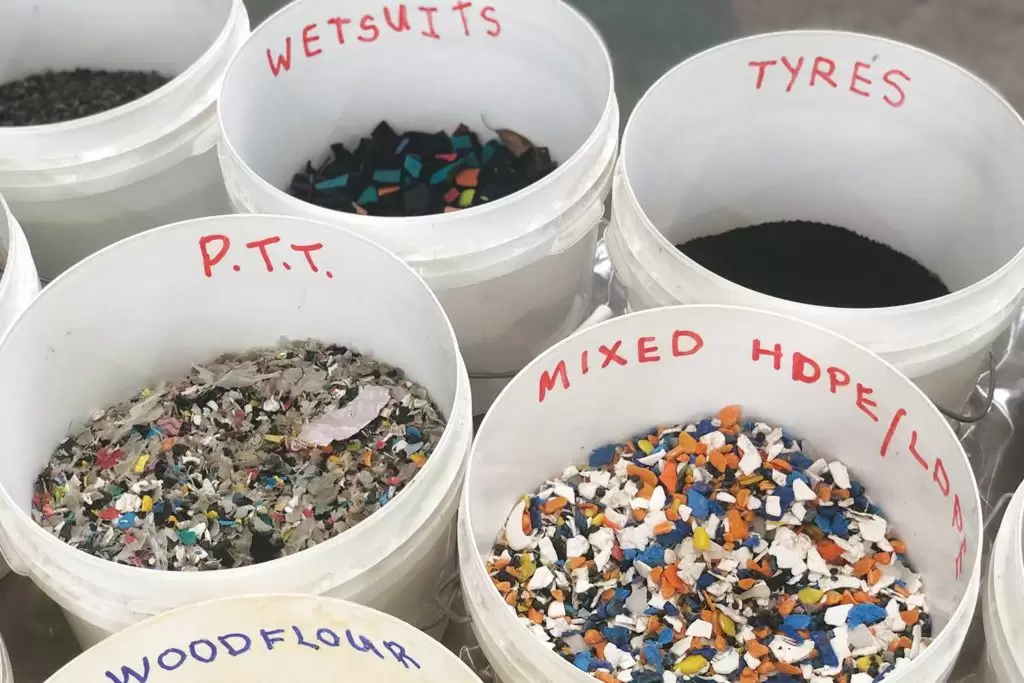 The country — and the world — will need a range of solutions to handle the plastic and sustainability problems.  
Pieters believes the engineering profession is well-placed to address such challenges.
"That goes for all the engineering disciplines, from the electrical, mechanical, process, control — you name it. I think every aspect of engineering can play a vital role in that," he says.
"It's also the engineers' role to take the great ideas from the lab and from the sciences, and get them into the real world and get them to work at commercial-scale level. So those are the challenges for the engineers, and every discipline can play a vital role in that. 
"So they get to seek out those projects, and just get involved, and be part of sustainable future development."
"We just had the fragments of those polymers existing and breaking down on their own."
Drawn to the process
Pieters trained as an analytical chemist in the early 1990s before his interest was piqued by what his chemical engineer colleagues were doing.
A few years later he retrained as a chemical engineer while working full-time.
"That sort of opened up the door for me to really start doing more process engineering type work, which was more of a passion for me at the time than chemistry work," he recalled.
He came to Australia on a 457 visa in 2007 to help commission BHP Billiton's Ravensthorpe Nickel Project, followed by eight years at White Energy.
Pieters's team's development work at Somersby has migrated to the company's global joint ventures.
The first commercial-scale end-of-life plastic processing plant — a joint venture with Armstrong Energy — using Licella's technology is expected to come online this year at Wilton in the UK.