To restore confidence in the sector, Engineers Australia is striving to address concerns and achieve change across several key areas.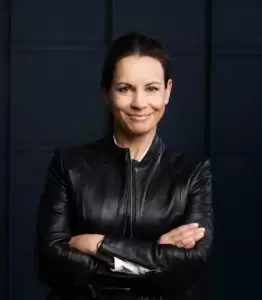 The building sector is facing a raft of challenges that are behind the push for widespread reform. Inflation, interest rate increases, and global supply chain disruptions – coupled with sector-wide skills shortages – are blowing out costs and leading to schedule delays.
These factors are further compounded by numerous industry-specific challenges. Issues around building defects and the systems that regulate them are abound, particularly in waterproofing, fire safety, structural, enclosure and key services. 
The industry is also seeing low uptake of new digital technologies. While Building information modelling and digital twins are becoming more commonplace, uptake of this technology is lagging behind other sectors.
The sector's culture of blame, litigation and procurement-model issues has also played a role in its woes.
We only have to look at the recent collapse of Perth-based construction engineering firm Clough to understand the depth of the sector's procurement process problems.
The tendency to submit low-cost tenders to win bids is leading to increasingly low margins, forcing companies into administration due to unreasonable timelines and costs for constructing complex projects.
In the pursuit of building reform, EA is working with our members, various regulators and other stakeholders on specific initiatives to address these concerns.
On a larger scale, we're also working at the system level to understand how we can better improve procurement systems, tendering, litigation and workplace culture.
On NSW
We are working closely with the NSW Office of the Building Commissioner (OBC) in a number of areas, including the need to push for stronger registration and high standards across the whole sector, of which engineering forms but one, albeit important, part.
To that end, we are providing input on the engineering practice standard in NSW, and we've created a number of courses in partnership with the OBC on waterproofing, cladding and site inspections. 
EA has also contributed detailed submissions to the Reforming building laws in NSW and Compliant and fire safe buildings consultations, informed through deep engagement with our members along with our senior office bearers including colleges, technical societies and divisions. 
Through our upcoming site visits in NSW, we are hoping to gain a broader and deeper understanding of the systemic issues impacting the industry. 
Establishing a national registration scheme
As we work towards building industry reform, our top priority is achieving nationally consistent registration schemes in accordance with five key elements.
Firstly, we are advocating for each jurisdiction to establish a Professional Engineers Registration Act that provides compliance obligations and standards for individuals carrying out professional engineering services. 
"While EA is not a regulator, as the leading national voice for our profession, we work every day of the week to ensure existing registration schemes are aligned with national and international standards."
All areas of engineering should be covered with consistent standards across the jurisdictions, and we are also striving for acceptance on an agreed set of registration standards and assessment processes which are aligned with international standards. 
The next aspect, which entails facilitating automatic mutual recognition for professional engineers, is critical. 
Just this week, the head engineer of an important organisation expressed deep concern about the administrative and financial burden of navigating different registration schemes around the country. We are aware that the complexity and confusion associated with variations in schemes is a challenge for industry now and this needs urgent attention. 
To listen to industry's concerns and discuss our intention for mutual recognition, we are hosting two upcoming industry forums, as well as a regulator forum later this month to emphasise the importance of national consistency.
Lastly, we're calling for consistent guidelines for professional associations that operate as assessment entities to ensure there is unanimous approach to approval policies and processes.
Reviewing the complaints process and working with regulators
In an important step towards change, we commissioned Peter Gow to conduct a deep review of our complaints process and disciplinary proceedings to ensure our system is up to date, relevant, works for all stakeholders and reflects best practice. 
We have completed the first of the Gow Review's three recommendations, which includes developing an updated complaints page on our website to provide greater clarity on how to lodge a complaint, along with an avenue to report outcomes statistics. 
Our terms and conditions were also reviewed to ensure members are aware they may be investigated if a complaint is submitted against them. 
Implementation of the next phase, requiring changes to EA's regulations, bylaws and charter, is already well underway with the drafting of clearer guidelines and changes to governance documentation.
While we've taken swift action to assist immediate reform, phase three requires a longer-term approach to better understand the role of co-regulation. Our investigative powers may only extend to EA members, however we are looking at ways to work more coherently with the regulators to provide a streamlined co-regulatory model.
While EA is not a regulator, as the leading national voice for our profession, we work every day of the week to ensure existing registration schemes are aligned with national and international standards.
Insurance and cultural issues must be addressed
When we consider what's preventing progress in the sector, there are several pervasive issues we need to grapple with.
While the global insurance market has been locked in a hard market cycle for some time, Australia is faring worse for a variety of reasons.
There is limited competition among insurers, as well as a history of underpriced insurance products and high-profile project failures in certain industries, contributing to low affordability and availability of professional indemnity insurance. 
We often hear stories of sole traders and small businesses that are forced to decline work or pull out of the market altogether because they're unable to secure appropriate insurance. 
While EA's sphere of influence is limited in this space, we strive to help our members navigate the insurance market, provide guides on how to demonstrate sound risk management practices, and demonstrate competence when liaising with insurers. 
"With its six-day work weeks, long hours and night shifts, the construction industry's established work practices need a shake up to catch up to more flexible sectors."
We also have a three-stage action plan to improve the risk profile of the profession. Firstly, we are working on forming partnerships with industry bodies such as the Insurance Council of Australia and Consult Australia, as well as organising industry discussions to gain a better understanding of the insurance market.
The next step is to identify key risk areas and develop risk management protocols that are documented in practice guides for our members. 
Lastly, we are working to promote a culture shift around risk allocation and accountability in engineering. However, procurement practices need to be revisited to look at risk allocation, margins and the tendering process to really make a difference.
On a more positive note, the industry has achieved huge accomplishments in recent years when it comes to safety. Transparency reporting, zero tolerance for unsafe practices, and the target of zero critical incidents have helped drive safe workplace practices.
I often hear people in the construction sector ask what would happen if we put the same emphasis on workplace culture as we have on safety in the last couple of decades. In an employee's market, we have to get to the point where there's zero tolerance for lack of inclusivity.
Simple changes such as appropriate facilities, utilities and uniforms could better support women in the construction workforce. However, lack of workplace flexibility in the sector is a significant hurdle that needs to be overcome. 
With its six-day work weeks, long hours and night shifts, the construction industry's established work practices need a shake up to catch up to more flexible sectors.
An update on our plans for a Professional Standards Scheme
With robust systems already in place to drive high standards among our members, EA is considering very carefully whether a Professional Standards Scheme (PSS) is a viable option for our members.
Our former PSS, which operated between 1997 and 2016, only had 37 members. A 2022 feasibility study, including a members' survey, indicated that member interest has not increased and that a Scheme is unlikely to be viable. However, EA will continue to explore the feasibility of a future PSS.
Because engineering work is not homogenous, multiple membership classes are required to operate a PSS. We also don't have the claims history data available for these various membership classes, which are needed to establish caps on liability costs. 
Should NSW proceed with its reforms, professional engineers would need to apply directly to the Secretary of the NSW Department to be assessed and registered, rather than through membership with EA or other entities. 
This avenue, in its current form, also presents challenges – including that it's a significant variation to registration schemes in other jurisdictions, which will make mutual recognition and automatic mutual recognition (automatic deemed registration) with NSW more difficult.
Our focus remains on national consistency and co-regulation, and we encourage NSW to move more towards a system that's consistent with other jurisdictions.