Bronwyn Fox has spent many years improving the efficiency of new materials. Now, she sees more possibility than ever in the world of advanced manufacturing. 
The first time Bronwyn Fox flew on Boeing's 787 Dreamliner, the aircraft's pilot stopped by her seat for a chat.
(This was not as alarming an encounter as it might have been; as Fox explains, the Dreamliner is fly-by-wire, so "they're electrically controlled, which means that they're quite boring for the pilots".)
"He'd been doing the long-haul flights between London and Toronto for decades, and, he said, since flying the Dreamliner, he no longer experienced jet lag," she told create. 
"He said that the higher humidity, the cabin pressure, just made it so much more comfortable and he just didn't suffer from jet lag."
That's interesting enough for any passenger — who doesn't want to avoid jet lag? — but particularly so for Fox, a materials engineer with 25 years' experience to her name. After all, it was thanks, in part, to her work that this pilot was having such a comfortable flight. 
Fox's speciality is advanced materials, and much of her career has focused on carbon composites, a class of extremely strong yet lightweight fibre-reinforced plastics. The materials are used in everything from automotive and civil engineering applications to sporting and consumer goods.
"They're also fantastic at light-weighting aircraft, and the Boeing 787 Dreamliner was the first fully composite aircraft," Fox said, adding that rival manufacturer Airbus has since developed its own composite model, the A350. 
"The use of this material means that you can improve fuel efficiency and reduce environmental emissions by around about 20 per cent — which is significant." 
Carbon fibre composites also provide passengers — and pilots — with a much more comfortable flight.
"The material is very stiff and strong [and] has a very long fatigue life," Fox said. 
"If you fly in a Dreamliner, you'll notice the turbulence is much less significant and it means you can increase the cabin pressure, cabin humidity, because you don't have to worry about the fuselage of the aircraft corroding with the humidity."
Hours to minutes
Developing the technology to this point has not been a simple — or speedy — process. When Fox was completing her PhD at the Australian National University (ANU) during the late 1990s, producing carbon fibre composites was a long and arduous task.
"The first composite that I ever made was cured in a giant pressure vessel — an autoclave," Fox recalled. 
"ANU was one of the few universities to have one; they're very expensive to buy, they're expensive to run … and they have a vacuum system inside of a pressure vessel. I was always underneath it with spanners fixing leaks."
Back then, it would take 20 hours of running the autoclave to produce a composite.
"I remember coming in at midnight, pulling and opening up the door and removing my composite from the autoclave, to make sure that it had worked," Fox said. 
"We can now make a composite panel in one minute."
Producing a composite panel involves heating and stretching very stiff but very strong carbon fibres to create a fabric. This fabric, a highly ordered structure, forms a carbon backbone that can be combined with a sticky epoxy resin. 
The resulting structure is pliable and can be layered, meaning it can be used to easily produce a variety of forms. Once the resin is heated and cured, the material turns solid and rigid — and ready for any number of uses.
"WE CAN NOW MAKE A COMPOSITE PANEL IN ONE MINUTE."
But to be useful, the process needed to be more efficient than curing the material for 20 hours in an expensive piece of equipment. That efficiency arrived when Fox moved in 2001 to work with what was then a three-person start-up company called Quickstep.
"The inventor of the Quickstep process, Neil Graham, came up with the idea in the bath — he literally had a eureka moment — and thought, 'why are we using a gas, which is a really inefficient way of transferring heat to a part, to cure a composite'," Fox said. 
"Why wouldn't we use a fluid?"
Quickstep created a prototype using that principle, and over the next decade, Fox's research team, in partnership with industry, reduced the cure cycle time to one hour, and then to 20 minutes.
"It was only really in the last five or six years that we've seen this one part per minute possibility for curing composites," Fox said.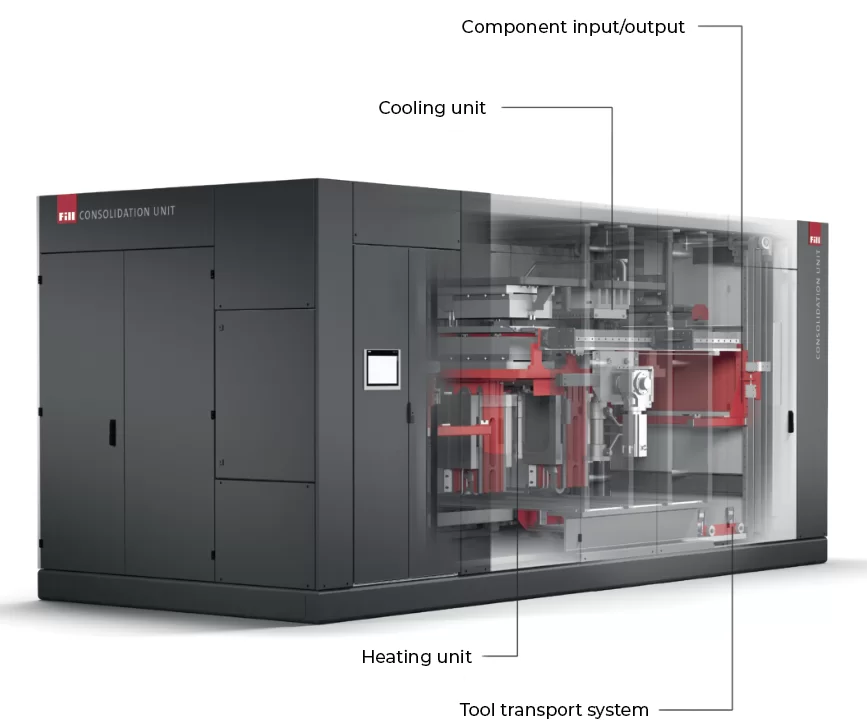 By this time, Fox had taken a position as Associate Professor in Deakin University's Carbon Nexus program.
"We were working with an impressive Canadian company called Multimatic and they had a visionary vice president, Larry Holt, who conceptualised this process and then came to us at the university when I was at Deakin and said, 'Let's make this happen?'," she said. 
"To create the resin chemistry that could make that part in a minute is really challenging, because, if you overheat the resin or heat it too quickly, it self-catalyses and exit burns."
Life in the real world
Today, Fox is Deputy Vice Chancellor (Research and Enterprise) at Swinburne University. Since 2015, she has had a series of roles at the university, and its focus on advanced manufacturing is a good fit.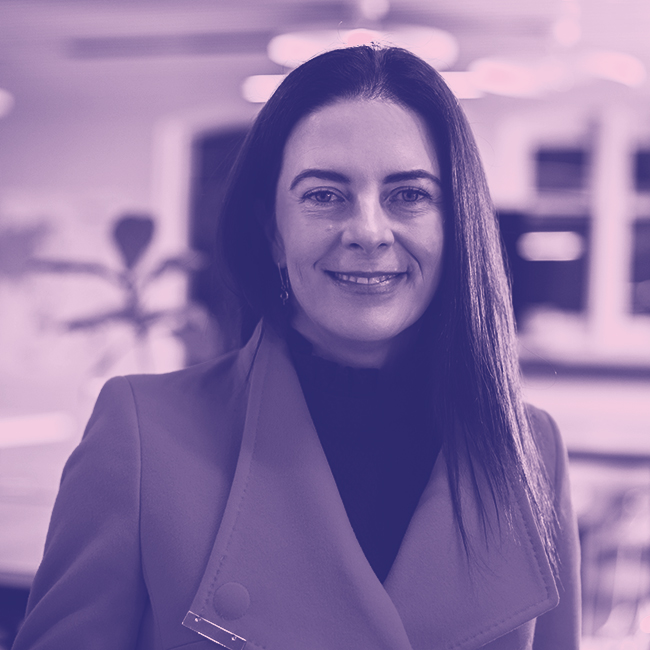 "One of the things that I'm really proud of at Swinburne is the way that we can bring disciplines together really quickly," she said.
"We're not in an ivory tower. We're working with industry and we're working on real-world problems." 
These industry figures include such heavyweights as Siemens, Ford, Boeing, and Daimler, as well as Fill, an Austria-based company that has developed an additive manufacturing process for carbon fibre composites with neighbouring company Langzauner.
"They're experts in the automation of composite manufacturing," Fox said. 
"This is world-first technology that we will have access to in Australia before anyone else."
Another Swinburne focus in the advanced manufacturing realm is the Manufacturing Futures Research Institute, which was launched in 2016 and for which Fox was the Founding Director. The Institute works on a concept called Industry 4.0.
"Industry 4.0 is the fourth industrial revolution," Fox said. 
"It's really focusing on how we can digitalise manufacturing processes to make them more efficient, to make them more effective, to integrate design and manufacture in a digital world."
"THIS IS WORLD-FIRST TECHNOLOGY THAT WE WILL HAVE ACCESS TO IN AUSTRALIA BEFORE ANYONE ELSE."
Her work on this saw Fox honoured with the Global Congress on Manufacturing and Management's 2018 Research Leadership Award.
For carbon fibre composites, though, Fox says that now they can be produced quickly, a world of challenges has opened up. 
"We're building a new facility in partnership with CSIRO that will focus on automation of composite manufacture," she said. 
"When you do the chemistry in a minute, you realise that everything else you do, it's a challenge."  
Tempted into engineering
For Fox, STEM was an easy career choice.
"I'm the daughter of two scientists," she said. 
"My parents both were research chemists and they met at Monsanto in the 1960s when they worked together."
She described her mother as a great role model. 
"It was a really rare time for a woman to study chemistry," she said. 
"My mum is really unique and she was one of three women in her graduating year at UWA."
But when Fox began studying, her first choice was chemistry.
"I always just had a love for science and technology, but I didn't really understand what engineering was," she said. 
"It wasn't until I did my degree in chemistry and I was working at CSIRO after my degree, and I could see that the engineers were making things and testing them. Whereas I was doing chemical experiments that weren't necessarily always working, and I just wanted to make things and break them, then collect data."
Opportunity for Australia
Fox believes the present moment offers the nation an opportunity to invest more in manufacturing and industry partnerships. 
"I'm incredibly optimistic about the future of advanced manufacturing in Australia," she said. 
"I have had a number of calls from industry over the COVID period saying, 'Hey, how can we work with you? How can we work together to create [personal protective equipment], to help stop the spread of COVID, to help support patient care?'."
"WHEN YOU DO THE CHEMISTRY IN A MINUTE, YOU REALISE THAT EVERYTHING ELSE YOU DO, IT'S A CHALLENGE."
She believes the COVID-19 pandemic has given Australia an opportunity to consider how it values manufacturing. 
"We are now really understanding how important every aspect of manufacturing is to our society and looking at what we can do that's new and creative that will be globally competitive and that we can export as high value products," she said.