Abbas Mohajerani thinks that human waste could mean another brick in the wall.
The waste produced when someone flushes a toilet often ends up in landfill. If this waste product is recycled — as treated sewage sludge called biosolids — it is typically turned into fertiliser, due to its nutrient-rich qualities.
But Dr Abbas Mohajerani from the Royal Melbourne Institute of Technology (RMIT) School of Engineering believes biosolids can also be used to make bricks.
That would not only help to reduce greenhouse gases, but also use what Mohajerani said is the 30 per cent of biosolids stockpiles that doesn't get used.
He has prepared a report for Melbourne Water about using biosolids in brick production, embarking on research on recycling biosolids, and examining physical, mechanical and chemical properties.
This included a lifecycle analysis and laboratory tests to determine the geotechnical properties of biosolids and brick soil on the liquid limit, plastic limit, particle-size distribution and linear shrinkage.
"The biosolids-clay bricks were heated and fired for over 10 hours at high temperatures. During this time, the chemical composition of the raw materials changed completely," Mohajerani said.
"The quality of the bricks with five to 15 per cent biosolids samples we used in our study was very similar to normal bricks — if not better than what is currently in the marketplace."
The tests resulted in a proposal for including a minimum of 15 per cent biosolids content into 15 per cent of brick production.
Mohajerani said a benefit of doing this is that some biosolids should be cheaper to produce.
"The calorific value of the organic content significantly reduces the firing energy required by aiding the generation of heat inside the furnace," he said.
For example, for samples in the study, the team found that replacing just 15 per cent of the brick-clay with biosolids resulted in energy savings of up to 29 per cent during the firing process, when compared with the energy requirements of standard bricks.
Including 25 per cent biosolids, depending on their organic content, could save up to 50 per cent of the total firing energy.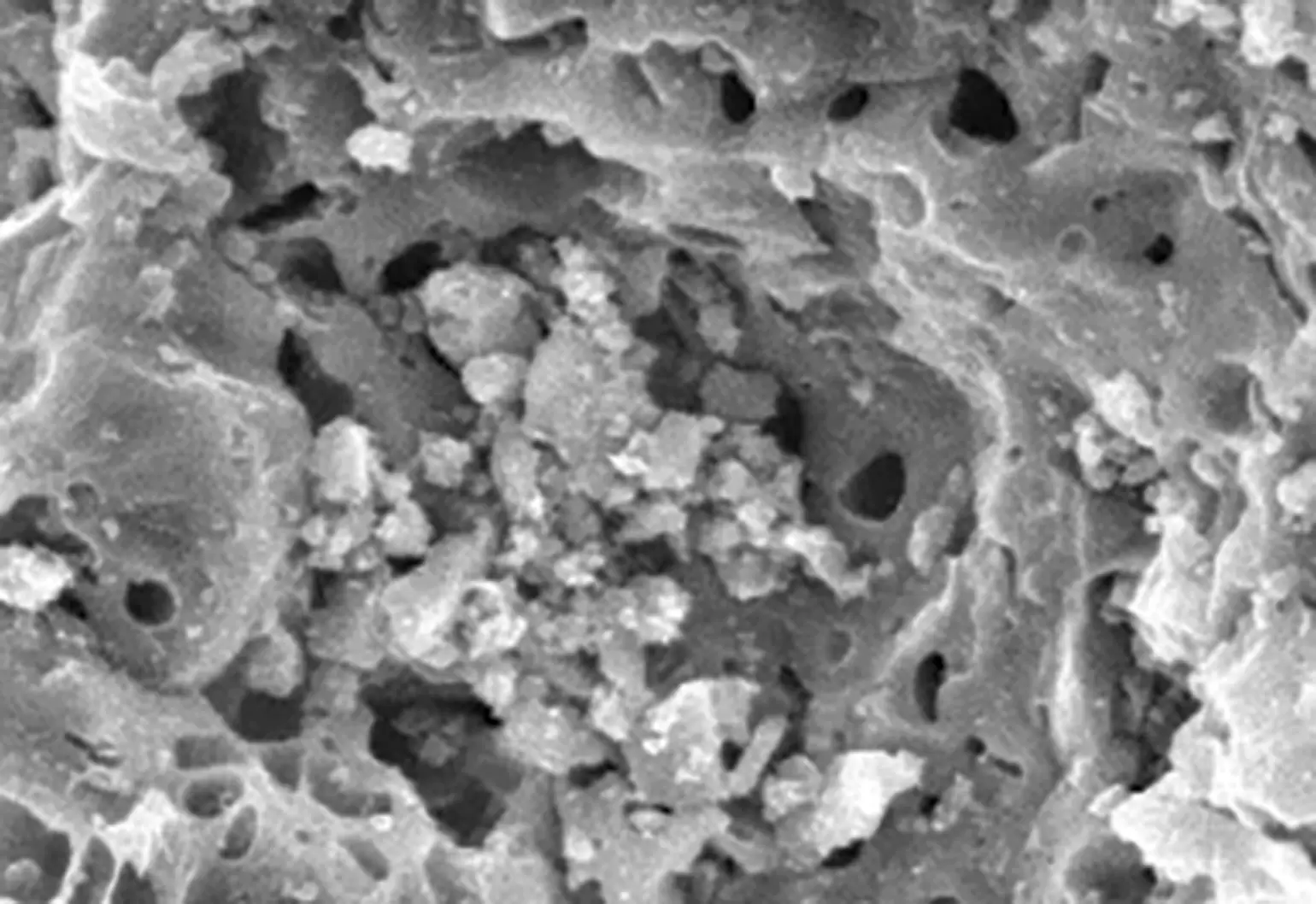 Mohajerani said biosolids bricks are also lighter due to the organic content of biosolids, which destructs during the firing process. This results in increased porosity, meaning the thermal conductivity of the brick is reduced, which can lead to an indirect energy saving.
Mohajerani concedes that the less biosolids in a brick, the less impact it has on other properties. But he said the only property that is reduced by adding biosolids is strength. Even adding 25 per cent of biosolids keeps a brick's compressive strength at an acceptable limit.
"Normal bricks have a strength of about 25 to 30 MPa. If you add 15 per cent of biosolids, it drops to 18 to 20 MPa," Mohajerani said.
But he said this is still within the normal compressive strength standards in the industry, which are between 10-20 MPa.
Biosolids can have significantly different chemical characteristics depending on the wastewater and treatment procedure — the team used three samples from three different stockpiles from two different Melbourne Water treatment plants in its research.
"They all produced excellent bricks with up to 15 per cent of biosolids," Mohajerani said.
Mohajerani said there are also no major technical challenges to using biosolids in bricks.
Instead, the challenges lie in aspects such as public perception about the use of biosolids in bricks and the belief that brick manufacturers would need to modify their factory equipment.
"Some of the old brick factories might find it difficult to add a significant percentage because of the type of kiln that they have. But modern brick factories should be all right," he said.  
Smoke break
Mohajerani initially researched using cigarette butts in fire clay bricks in 2005, publishing a proposal for recycling the waste product in 2016.
"We found that the properties of fired clay bricks incorporated with one per cent (about 20 kg/m3) of cigarette butts were very close to that of standard clay bricks, with all the properties within the acceptable limits for quality load-bearing bricks," he said.
"Only 2.5 per cent of the worldwide brick production needs to incorporate one per cent of cigarette butts to completely offset worldwide cigarette production every year."
This article originally appeared as "Building blocks" in the June 2019 issue of create magazine.