The largest of four federal space industry grants announced last week went to a company best known for making components for medical industry customers.
Romar Engineering is a western Sydney-based contract manufacturer, established in 1968. Its focus is on specialised plastic products for highly-regulated industries, particularly medical, which it looked to in the 1990s as automotive opportunities shrunk. That decade it helped make some of the first Resmed masks.
Its planned move into space, if successful, will be an example of the opportunities for Australian manufacturers to diversify into an exacting but fast-growing new market.
The news might not appear so strange for those who follow Romar, which recruited Steve Milanoski as Head of Advanced Manufacturing two years ago, following his work on the additive manufacturing team at SpaceX.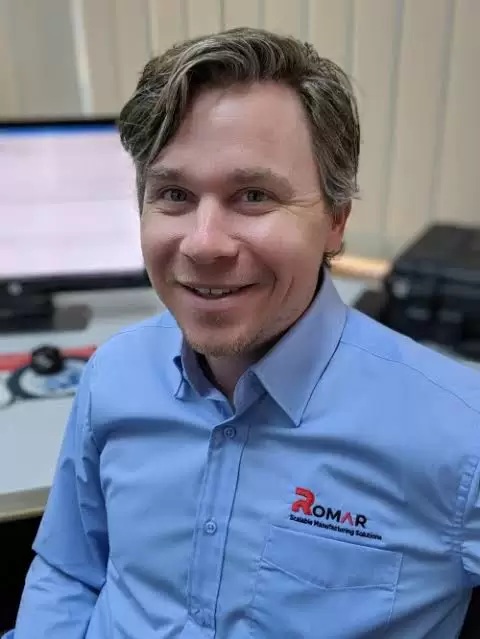 According to his bio on Romar's website, Milanoski designed the first 3D-printed part to fly in space: a rocket engine check valve. Such parts represent a big opportunity for an agile Australian SME with the right quality credentials, he believes.
Romar's $5.8 million grant will help gear it up to manufacture "space fluid and motion control products," according to a press release from the Federal Minister for Industry, Science and Technology.
"Based on my research, I haven't seen any other domestically-owned Australian companies doing [that]. So it's a real opportunity for an Australian-led, established company to be the driving force in support for other space companies," Milanoski said, adding that things like valves, actuators and checks are typically the last to be specified and the first to fail.
"I kind of floated the idea to the board of, 'hey, let's go take an evaluation of the local landscape and see what type of opportunities there are'. We found what Australia was getting was either a non-existent offering in the market or an offering that could've been strengthened."
Milanoski said the "lion's share" of the grant will go towards making 18 new hires. A new GE Additive laser powder bed-based advanced manufacturing machine is also currently on the way on a container ship from Malaysia.
By his count, Romar will be only the fourth contract manufacturer in Australia adopting laser powder bed advanced manufacturing "of an appreciable volume".
The company is taking an approach centred on design and qualification. Printer bureau services are common enough, but machines are only as capable as the operator.
"If you want a 3D part, it's not hard to fire up Fusion and go to Xometry and get a quote with your CAD file," Milanoski explained.
"But if you want something that's going to be mission-specific and is going to have a design-first ethos, then that's when you'd come to us."
He described the new jobs as "all advanced manufacturing jobs or design engineering". Recent hires at the company include a PhD in metal advanced manufacturing and two design engineers.
The current skills shortage doesn't make realising their plans easier, Milanoski conceded, nor does the small population of Australian fluid engineers with space projects on their CV. He is, however, confident suitable engineers can be brought in and trained from tangential industries. Having a background elsewhere could actually be a benefit.
"There haven't been many advancements in rocket science since the 60s as far as physics are concerned. SpaceX solved the re-entry problem. Other than that, we were basically standing on the shoulders of giants for everything. So as it pertains to space in general, staging, systems architecture, all that stuff, the designs have been around for a very long time," he said.
"You can say, 'Hey, we can go look at the NASA archives'. We can look at NASA tech manuals around how to design fluid and motion controls for cryogenic systems or something along those lines, that has a dual-use purpose. There's automotive design and validation expertise out there, which is one example of existing competence with a direct relation to this."
A version of this article was first published on @AuManufacturing.