Australian researchers have replicated the technology of NASA's Perseverance Rover to find out how it will fare in its search for life on Mars.
The study, published in Astrobiology, tested the rover's effectiveness in recognising ecological and environmental signals in rock samples.
Conducted on ancient geological samples from the Flinders Ranges in South Australia, scientists used a range of methods including gas chromatography/mass spectrometry, Raman spectroscopy and X-ray fluorescence, along with macroscopic and petrographic observations. These are all techniques that will be used by the semi-autonomous Mars 2020 Perseverance Rover.
University of New South Wales (UNSW) astrobiologist Bonnie Teece conducted the study, along with colleagues from Macquarie University and the University of Missouri. Teece said selecting pristine geological samples for analysis was particularly important to the rover's Mars 2020 mission, where it will conduct a 'sample return'.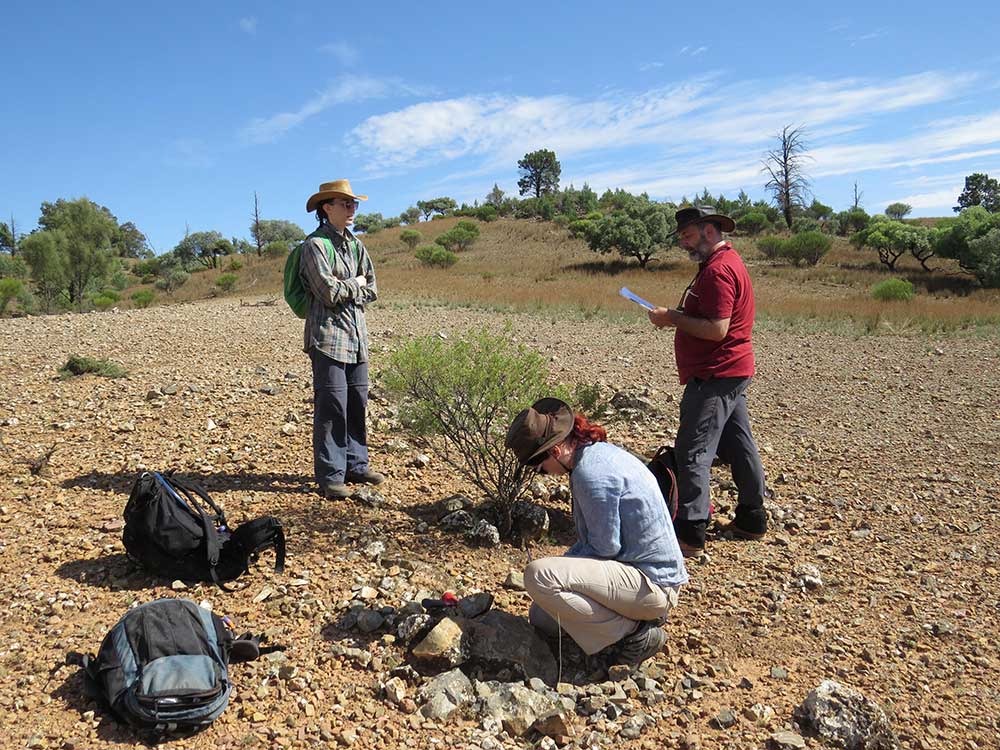 "The rover can't look at every single rock, so knowing which rocks might be the best preservers of signs of life is really important," Teece told create. 
"The fact that these instruments worked really well together to give a full and robust picture of the rocks in the previous depositional environment is key to being able to find those really great areas on Mars where life might have been."
"The rover can't look at every single rock, so knowing which rocks might be the best preservers of signs of life is really important."
She said a multi-technique approach helped the team to pinpoint the rocks that would be most likely to preserve organic molecules or chemical fossils.
"We talk a lot in astrobiology about how you need to have multiple lines of evidence to show that there was life," Teece said. 
"You can't just have a chemical piece of evidence; you need more than one – perhaps chemical evidence, physical evidence and geological evidence. Using these different types of instruments allows you to build up that picture."
This included screening techniques to help select appropriate samples. 
"We used screening techniques to tell us which rocks had heated up the most, and which rocks were less thermally mature," she said. 
"On Mars, there's not the same type of issue because it has a mild version of plate tectonics, but there are other forms of degradation that can occur to the rocks, for example radiation. 
"Being able to pinpoint the rocks that are the most pristine is really important and these techniques allow us to do that."
Australia provides the perfect testing ground
The Flinders Ranges provided an ideal testing ground for the study due to the age of the fossils in the area, Teece explained.
"The fossils in the Flinders Ranges are about 540 millions years old," she said. 
"This is significant, because in these areas we have microbial organisms being restricted to environments where animals aren't … When we're looking at life on Mars, we're also looking at restricted environments. 
"There are only a few areas on Mars that have rocks of the same time period as when Mars would have been warm and wet, and might have hosted life."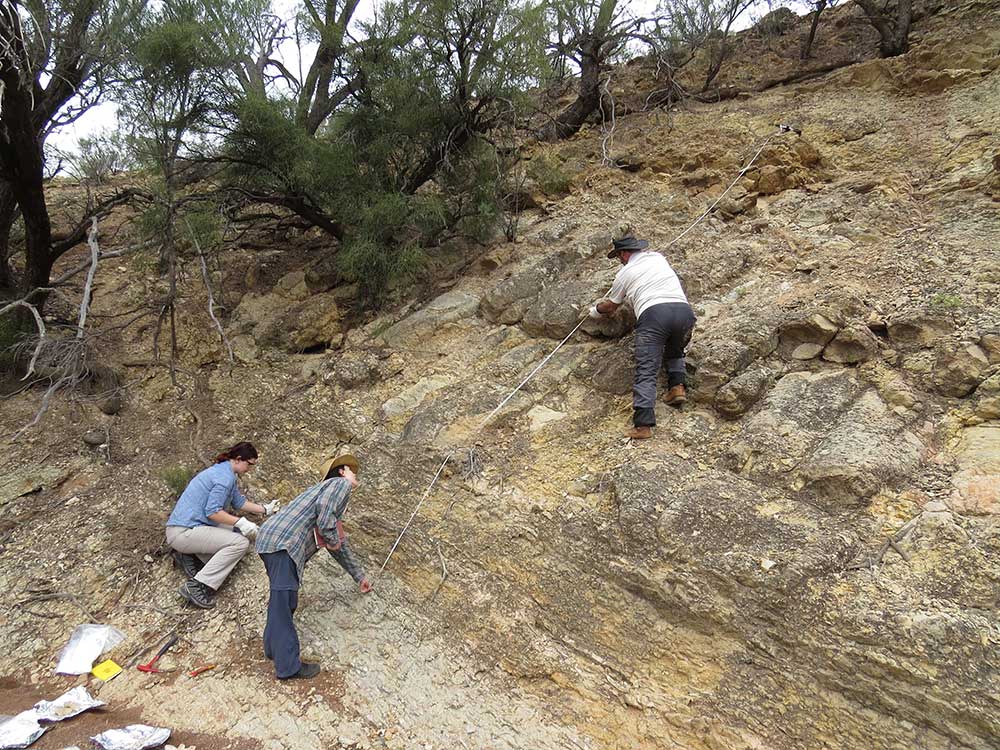 With her current project involving 3.5 billion-year-old rocks in the Pilbara region in Western Australia, Teece said we are fortunate in Australia to have access to analogous sites for Mars-related study. 
"The Pilbara is a very important place on Earth, because the rocks of that age are the same age that Mars would've been warm and wet. When we study these rocks and see where life is on Earth at this stage, this would probably be where life was on Mars, if life had ever started on Mars.
"We're very lucky with how old and dry our continent is, that these rocks can be preserved. They're the best-preserved rocks of that age in the world."
The Perseverance Rover currently has a launch window between 17 July and 5 August, 2020.