Working on humanitarian engineering projects in Southeast Asia inspired University of Technology Sydney (UTS) civil and environmental engineering graduate Alli Devlin to build a career on making a difference.
One of 20 Australians awarded a John Monash Scholarship earlier this year, Devlin plans to commence a Doctor of Philosophy (DPhil) in Engineering Science at the University of Oxford in October. 
Her research will focus on improving the sustainability of construction practices. 
"Often construction companies have a lack of accountability for the resources they're interacting with, whether environmental or human resources," Devlin told create. 
"We have a huge capacity to make positive changes to society by being more accountable about our environmental and human resource consumption."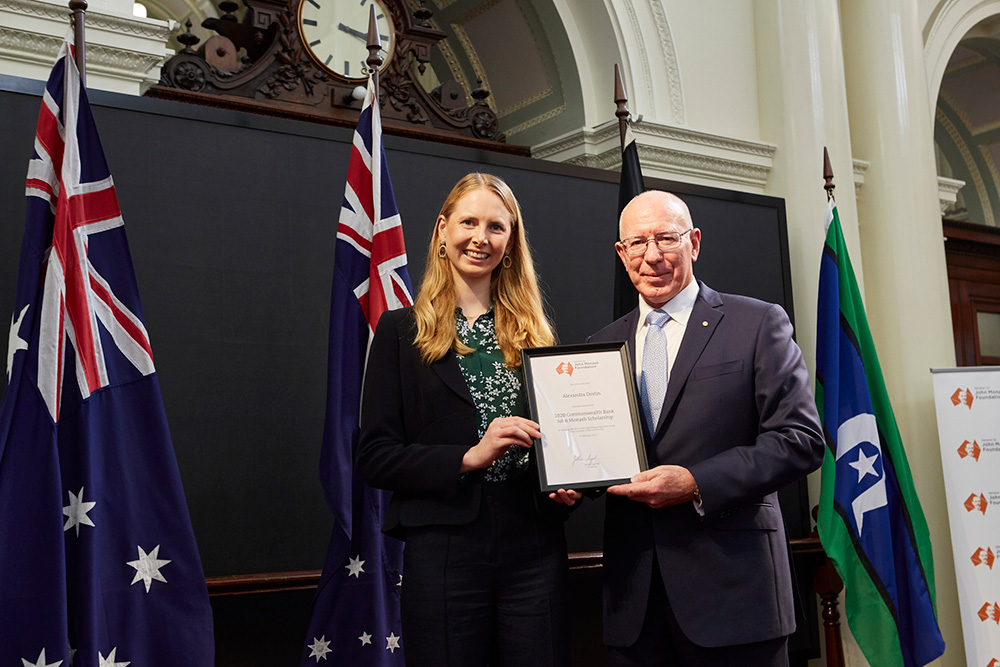 Devlin's interest in sustainable engineering began as an undergraduate, through her humanitarian work with Engineers Without Borders (EWB).
"In 2015 I was part of a Humanitarian Design Summit with EWB in Cambodia, which was the first exposure I had to the wider applications of engineering within the humanitarian space," Devlin said. 
"Under the New Colombo Plan Scholarship, in 2017 I spent 14 months living in Southeast Asia … I worked with GHD on a portable toilet solution for slum areas in Manila and in Hong Kong I worked on a border crossing project between Hong Kong and China.
"Through these projects I had great exposure to the potential applications of engineering."
Beginning with Lendlease as an undergraduate in 2014, when Devlin graduated from UTS in mid-2019 she secured a role as a site engineer and Indigenous engagement advisor. 
In this position she has established significant Indigenous engagement in the supply chain for large construction projects, including a $213 million wharf upgrade for the Department of Defence and a $75 million rail upgrade for Transport for NSW.
"My major role is to source out Indigenous businesses that may be able to fit into our supply chain, either through first-tier engagements or second-tier engagements through our subcontractors … Being a tier one contractor you have great opportunity to engage with people through the supply chain."
"We have a huge capacity to make positive changes to society by being more accountable about our environmental and human resource consumption."
It was this supply chain exposure that inspired Devlin to apply to study at Oxford, where she'll work within the Systems Engineering research team. 
"The team is very much focused on relationships between things," Devlin explained. 
"They have a concept called the 'resource nexus' – looking at things that are dynamic and moving rather than static. It goes beyond silo thinking to big picture thinking, where you can wholly encapsulate systems … I want to apply it to the construction industry."
Upon conclusion of her three-year DPhil, Devlin hopes to apply her expertise in systems thinking to civil infrastructure within the public and private sectors, not forgetting her background in humanitarian engineering. 
"In the future I'd like to work towards ensuring that civil infrastructure is holistic and that we are maximising positive benefits in terms of interactions with people, while also minimising our impact on the environment," Devlin said. 
"You can be a humanitarian engineer in Sydney and you can be a humanitarian engineer in the slums of Manila. As long as you're working towards a greater common good, there are no boundaries to humanitarian engineering."