Is the future of engineering human? It's a big question, but a panel of experts had a go at finding an answer during the World Engineers Convention.
Moderator Jon Williams, Partner and Co-Founder of management consulting firm Fifth Frame, actually began the discussion with a question for the audience: How optimistic are you about the future of engineering?
As the responses poured in (on a scale of 1-5, 5 being very optimistic, 1 being 'we're doomed'), it became clear that while there's some uncertainty, many feel there will still be a place for engineers in the future.
Panelists responded that the future of engineering is absolutely human, but all were in agreement that this will only be the case if the profession can shift in some fundamental ways.
Advances in technology are enabling new ways of working and thinking, said John Sukkar, Director – Engineering and Design for Data61. But rather than fear how technology might impact the role of engineers, he said the profession should see this as an opportunity.
"As we go through digital transformation, it's not an elimination of jobs but rather a shift in skill sets," he said.
Take manufacturing as an example: 50 years ago, it was a very labour-intensive industry, but today many processes are automated. As we move into Industry 4.0, the same shift is likely to happen for more professional services roles, like engineering, law and medicine.
Rather than be a threat to engineers or taking jobs, Felicity Furey, Co-founder of Power of Engineering and Director of Industry Partnerships at Swinburne University, said tech will amplify our abilities and allow engineers to achieve more with less.
However, she emphasised that as technology makes inroads into industry, the skills required to be a 'good' engineer will change.
"We will need engineers with empathy, ethics, good communication skills, collaboration, creativity and a healthy dose of scepticism — you can't get that from tech," she said.
"We need the left brain and the right brain, the art and science, to come together."
Meredith Westafer, Senior Industrial Engineer at Tesla, agreed, and added that regardless of what the future brings, the core purpose of engineering will remain the same: solving problems for people.
"What will change is how we do that," she added.
As tech frees engineers from the more repetitive or mundane tasks, Westafer said they will be able to concentrate on interesting and creative work — "work with a purpose". She added that this makes it imperative for organisations to start thinking about the message they broadcast to the world about what it's like to work there.
"Being able to attract the best talent is doing something people want to do – it's the message you send about why your organisation exists," she said.
She spoke of an experience that, based on the murmurs of agreement from the audience, is a familiar one for engineers: in school, engineers are encouraged to "think big", but once they enter the workforce, they often become hobbled by processes and the 'this is how it's always been done here' mentality.
"Let creative engineers create if you want to retain them," she implored.
Automating ethically
As technology takes over more of these tasks, though, engineers face an ethical dilemma: if there is a gradual reduction in people's involvement in more manual or repetitive tasks, do engineers have a responsibility to keep people in jobs — even if they don't need to be there?
To answer this question, Westafer drew on her own experiences working to design Tesla's Gigafactory, which does incorporate autonomous technology.
"As someone who has installed a fair amount of automation, it's important to understand things from the side of the people displaced by the technology," she said.
Crucial to this is thinking about the types of jobs replaced; many of them are mundane or dangerous jobs, jobs "we don't want humans to be doing".
"We have an ethical imperative to keep people safe," she said.
"If [technology] is replacing a good job, organisations are ethically bound to retrain people. I don't think it's immediately obvious that organisations should be taking care of that, but if you put the onus on the person whose job is being replaced, that's just not right.
"We need to automate ethically."
What are the right skills?
Upskilling the current workforce is one thing. But what about for the next generation of engineers? If the future is uncertain, how can we prepare people today to deal with the challenges of tomorrow?
In her role at Swinburne, Furey said they took this question to industry and asked engineering companies what skills they need in their organisations. The answers surprised her.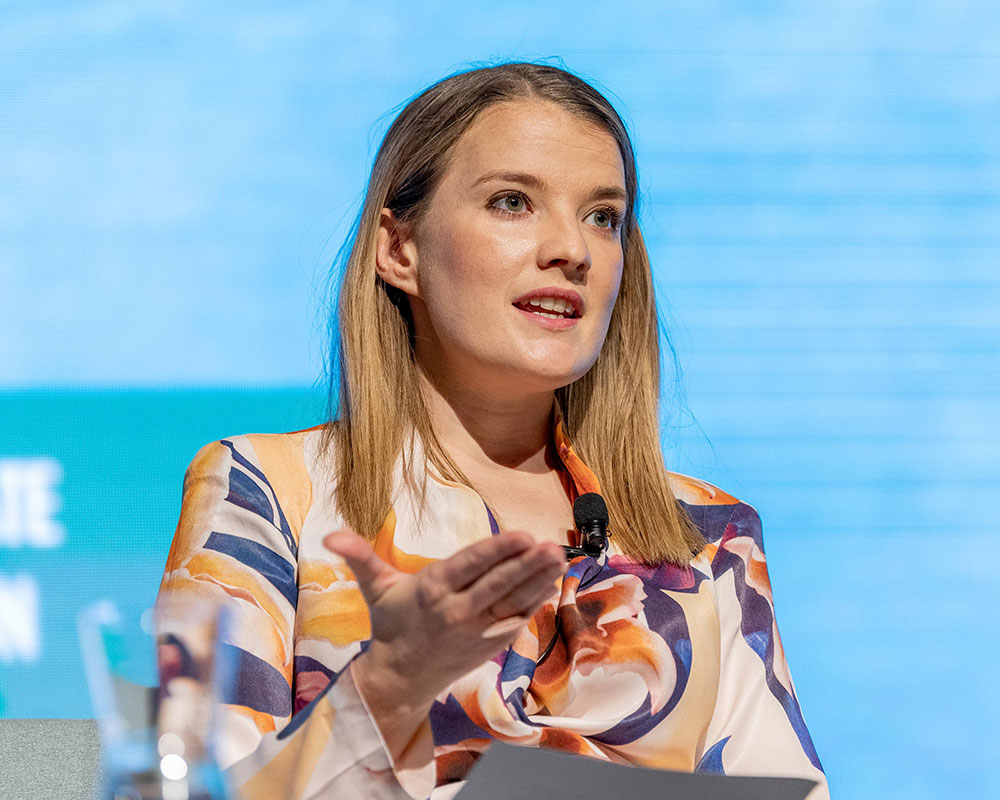 "We thought for sure it would be technical skills, but actually they came back with skills like communication, collaboration, being able to influence people, even knowing how to write a good email," she said.
She believes that in order to teach these skills, students need to be working on real-world projects and solving real problems as part of their degree.
Sukkar said cultivating the skills future engineers will need also means "encouraging and rewarding people for taking risks and thinking big".
Furey agreed, and said 'why' will become the most valuable question an engineer can ask. Organisations need to encourage this behaviour, she added.
"Create psychological safety in your organisations to encourage people to take risks. Give people the freedom to fail," she said.
As the role of engineers changes, all the panelists agreed that they are looking forward to seeing more engineers in leadership positions. According to Furey, 21 per cent of S&P CEOs come from engineering backgrounds, which is more than lawyers or accountants.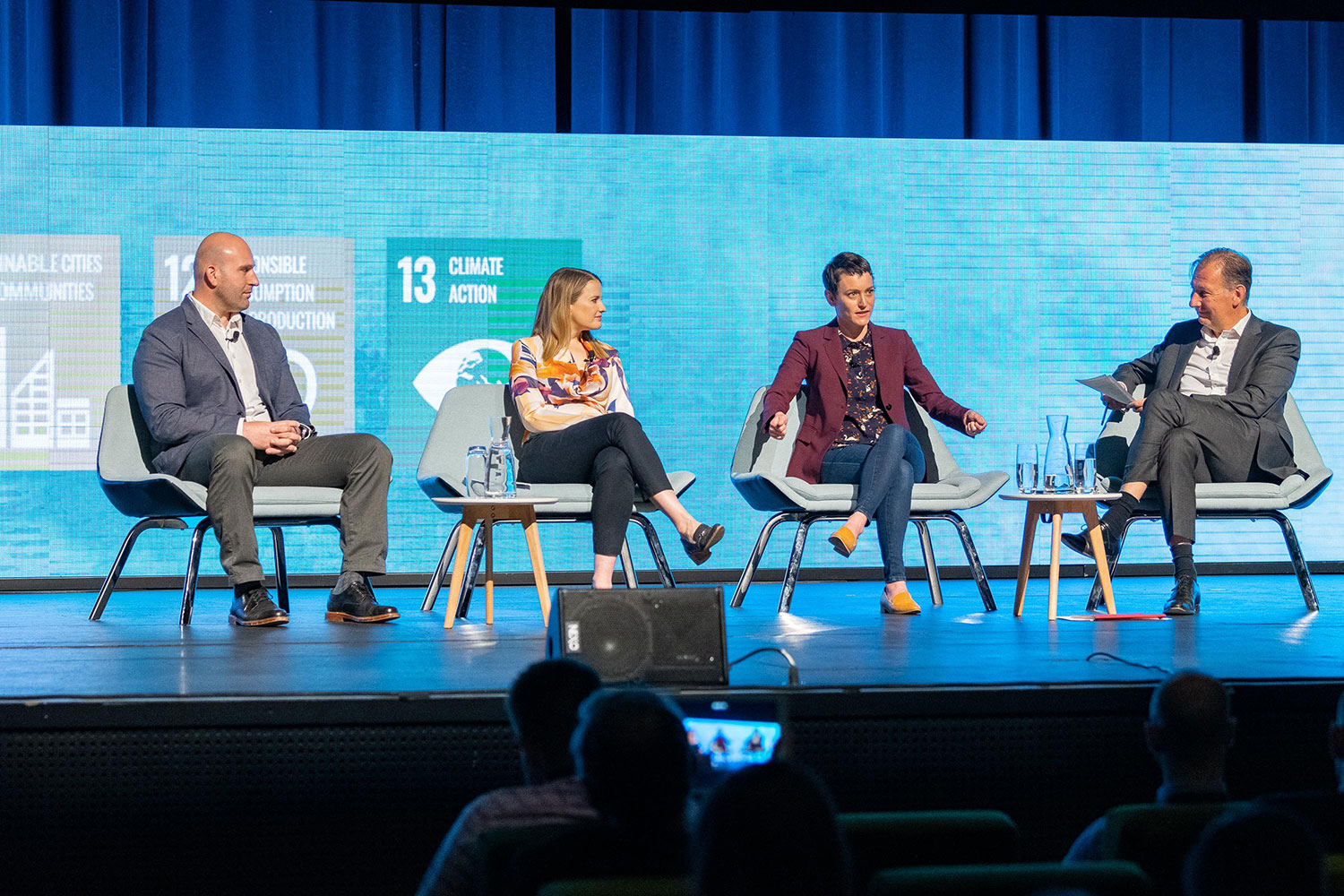 She said the skills required to be a great leader are changing, and engineers have an amazing opportunity to step up to the challenge.
"The top skill required to be a leader today is to empower people … it's no longer about command and control, it's about support and empower," she said.
It also swings back around to the 'why', Westafer said, and great engineering leaders need to actively encourage that in their organisations. For example, she said Tesla CEO Elon Musk pushes first-principles thinking for all their work.
"It's not about building an electric car the way everyone else has built an electric car. We need to be asking 'what is the real question we are trying to answer? What is the problem we are trying to solve?' and then work from there," she said.
To find this mentality for future Tesla engineers, one question Westafer always asks during interviews is: If I have a manufacturing line that is 1000 m long, how big is the factory?
"If someone responds with 'you haven't given me enough information', they aren't hired," she said.
"I'm looking for people who ask as many questions as they want. What are we optimising for? How many parts are there? What are we building? That's the kind of thinking we are looking for."
At the end of the sessions, Williams polled the audience with the same question as at the start: How optimistic are you about the future of engineering?
Perhaps luckily for all, and as a testament to the quality of the insights shared by the panelists, engineers came out of the discussion more optimistic that people have a place in the future of engineering than when they arrived.
The world has changed dramatically since WEC was held in November 2019. Join us online on 18–20 November as we bring back WEC keynotes to discuss how the world and the engineering landscape has altered and what the future has in store. Register now for the World Engineers Symposium.