For the first time in history, Navy Engineering is led by two women. create speaks to Engineers Australia members Rear Admiral Katherine Richards FIEAust, Head of Navy Engineering and Commodore Rachel Durbin CPEng, Director General Navy – Engineering about their ascent.
As long as she can remember, CDRE Rachel Durbin wanted to be an engineer.
"Engineering science and industrial arts were my favourite subjects at school, and I followed my nose right into an engineering degree," she said.
After a year studying mechanical engineering at the University of Wollongong, she jumped ship to the Australian Defence Force Academy (ADFA) to complete her studies.
"Everything flowed from there — when I finished my degree, I launched straight into the Navy seagoing fleet," CDRE Durbin told create.
"I loved the challenge, and the variety of all the different experiences that you get being a sea-going engineer."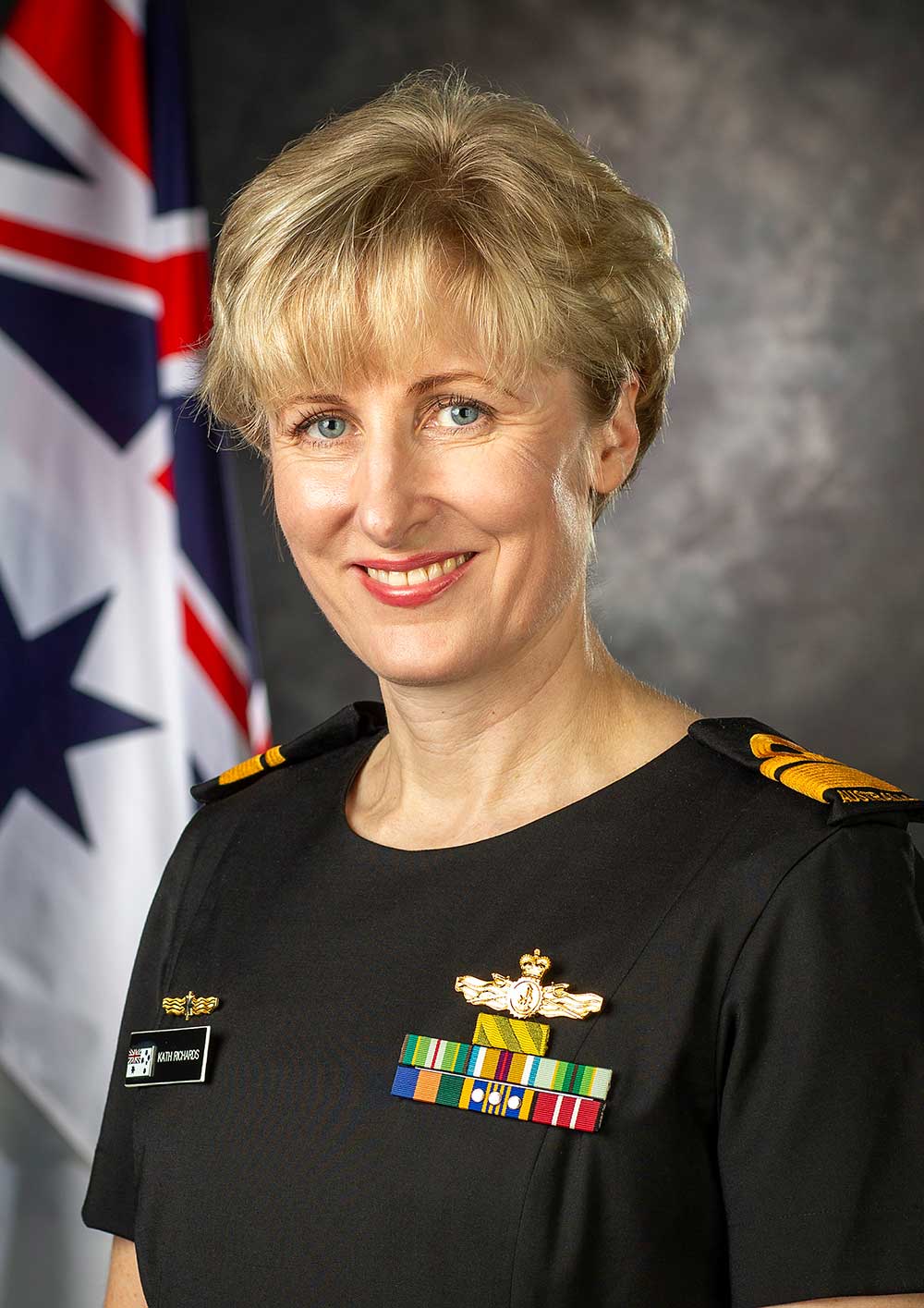 RADM Katherine Richards' path to Navy Engineering wasn't as clear cut.
"I didn't actually start out as a marine engineer. I was recruited as a seamen officer from [ADFA] with the view of going down that career stream, but it just wasn't for me," she said
It was a supportive divisional officer who helped her to find the right path. After a quick diversion to weapons electrical engineering, the officer suggested RADM Richards try her hand at marine engineering.
"There was something about it that just instantly connected with me," she said.
"I don't know whether it was the noise, the scale or the sheer power that a warship generates, but I knew in an instant where I could make a difference and realise my potential as an officer."
Challenges at sea
Early on, CDRE Durbin spent much of her career at sea.
"I started out on ships conducting various operations, some of which were extended," she said.
Operational ships experience defects on deployments and there is always a need to continue the mission with limited resources, which presents unique challenges.
"We were sometimes deployed into challenging environments, either very hot or very cold," CDRE Durbin said.
"So certain systems, such as air compressors or reverse osmosis units, often struggled to perform."
"I don't know whether it was the noise, the scale or the sheer power that a warship generates, but I knew in an instant where I could make a difference."
At other times, the defects were more extreme.
"When I was a trainee, I was on a tanker and we cracked a piston liner down off Heard Island," she recalled.
"The tanker obviously needed both engines to come back into port, so we had to do a full power pack change out at sea. For a young engineer, that's a wonderful learning experience."
RADM Richards also cut her Navy engineering teeth at sea, with operational service in the Pacific and Southern Oceans and the Persian Gulf.
"I spent the best part of my twenties and early thirties out at sea," she said.
"When I came ashore, I went through our joint staff continuum and completed our Command and Staff course, which opened up a range of broader postings for me, such as working with human resources and academia.
"From there, I went into classic engineering projects and sustainment roles, before taking command of HMAS Cerberus. After a year at higher Defence College, I was promoted to Star rank seven years ago."
A sea change
CDRE Durbin credits Navy Engineering's workplace environment for getting her to where she is today.
"I have come up through a really supportive environment," she said.  
"I've had wonderful mentors who have challenged me, and sometimes made me feel uncomfortable in terms of the feedback they gave me, but always in a way that inspired me to be better." 
Her appointment in February as the head of the engineering branch entails providing specialist engineering advice for upkeep, update and upgrade of Navy's fleet, along with new shipbuilding program projects and major acquisitions. 
But another part of her role is to lead the engineering profession. 
"I'm really excited about that, because it focuses on our people and the growth of our professional engineers and technicians, who contribute such an amazing amount to our capability and how we operate," CDRE Durbin said.
At the top of her career, however, she now has a new set of challenges to contend with.
"With continuous changes in technology and all our major acquisition projects, the biggest challenge will be keeping up," she said.
"But it's a matter of really maximising the connections we have within industry, academia and other services to be able to do the massive amount of work that establishes our shipbuilding enterprise and keeps it moving at the pace that the nation requires."
RADM Richards' vision for Navy Engineering, which she took the reins of last month, is to ensure everyone understands where they fit and the value of the work that they do, and its relationship to safety and seaworthiness.
"Whether you're in a Fleet Support Unit as an Able Seamen or in the Office of the Defence Seaworthiness Regulator, trying to understand our existing, evolving legislative framework and what that means for our regulations; working on the Navy safety management system to make sure we've got the right controls in place; or in the Navy Engineering branch to provide technical advice on future programs and projects — everything has to be done to an exceptionally high standard, always," she said.
"You've got to plan your work, do your work, check that you have done it correctly and act on the results. It's about focusing on great engineering practice, because that's what underscores safety and seaworthiness and our ability to deliver a warfighting effect."
"With continuous changes in technology and all our major acquisition projects, the biggest challenge is keeping up."
Moving forward
Navy isn't the same today as in the early stages of RADM Richards' career. The structural and cultural barriers that used to be present have been worn down, allowing a clearer path for both women and men to climb up the ranks. 
"So many of [the] traditional pathways have been modified or tailored to the point where we can still get incredibly competent and talented people through certain professional gates and milestones, but we can do it in a more flexible way," she said.
While these changes have been appealing to a lot of women in Navy, it's an ongoing challenge to change public perception.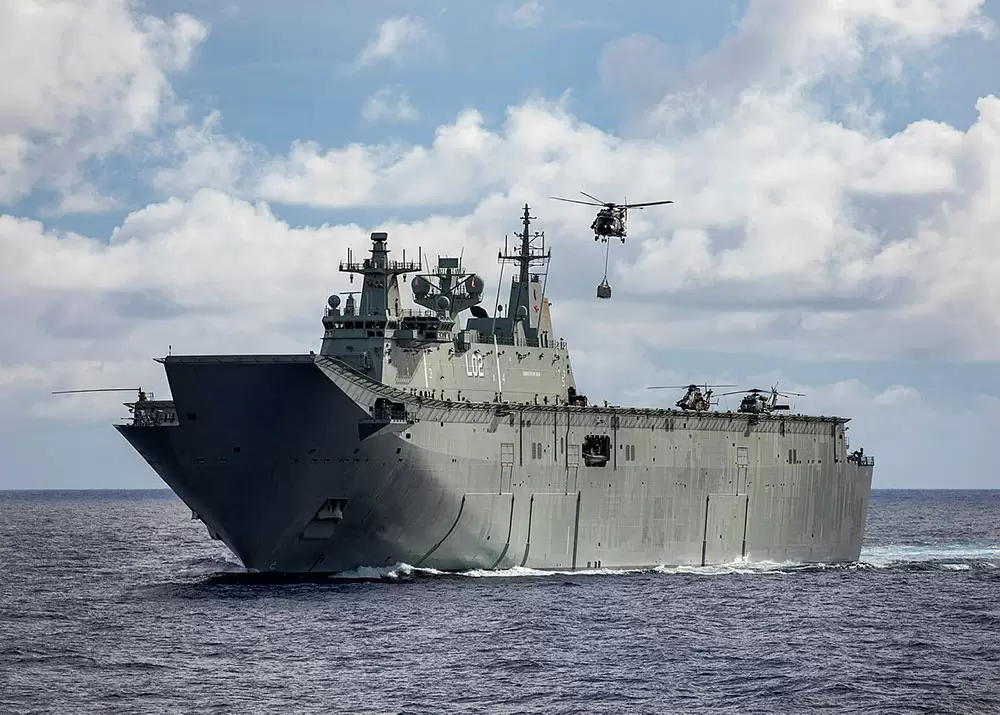 "Because Navy does its business beyond our shores, people often don't see us, or if they do read about us, it's in relation to our response to something negative that has happened," she said.
"There are so many young women who don't yet see what Navy has to offer, or Defence more broadly. But if the idea of ships, the sea and service resonates with you, I'd encourage you to come and take a look."
CDRE Durbin similarly wants to challenge people's perceptions about the 'rigidity' of Navy.
"My experience is completely opposite to the idea of a rigid, task-focused environment," she said. 
"I've been given every opportunity to identify my strengths, and then apply them. I've been on a number of development programs throughout my career, most recently a Women in Peace Fellowship with the Halifax International Security Forum."
The program, based in the United States and Canada, was made up of 11 senior military women with a focus on international relations and national security.
For CDRE Durbin, it was refreshing to be in familiar company. 
"So many times when I've walked into a room in my career, I've been the only woman or only mother," she said.
"I now realise that is a unique and privileged position to be in, and my contribution is highly valued."
The tide appears to have well and truly turned, allowing these two women to reach the peak of Navy Engineering.
"The idea of a young female midshipman even graduating from the Defence Academy with an engineering degree was unheard of when I joined the Navy," RADM Richards said.
"So to find myself here 32 years later, it's been quite a journey. There are just so many possibilities ahead of us all."