The first World Engineering Day for Sustainable Development will be held 4 March 2020. To celebrate, we asked members of the profession how engineers can contribute to each of the 17 UN Sustainable Development Goals. 
GOAL 14: LIFE BELOW WATER
Oceans cover three quarters of the Earth's surface, contain 97 per cent of the Earth's water, and represent 99 per cent of the living space on the planet by volume.
Globally, the market value of marine and coastal resources and industries is estimated at $3 trillion per year or about 5 per cent of global GDP, according to the United Nations.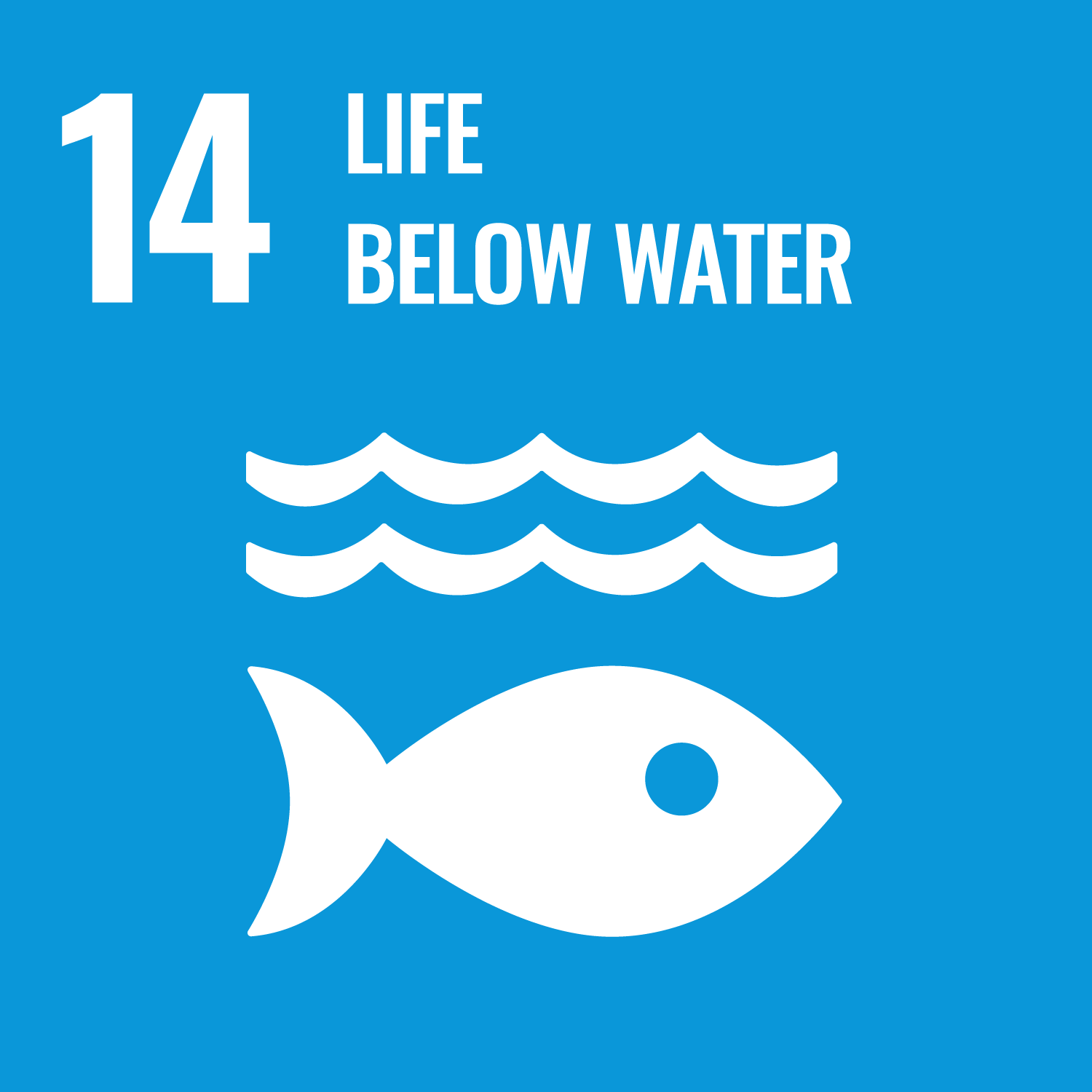 Careful management of this essential global resource is a key feature of a sustainable future. However, at the current time, there is a continuous deterioration of coastal waters owing to pollution, and ocean acidification is having an adversarial effect on the functioning of ecosystems and biodiversity.
Here are two engineers who are helping underwater ecosystems stage a comeback.
Peering into the abyss
Since 2007, University of Sydney Professor Stefan Williams has been developing and operating autonomous underwater vehicles (AUVs) to collect data about reefs and other ocean environments.
"We work coral reefs in the north, and more temperate kelp reefs in the southern latitudes," Williams said, adding that the objective of the IMOS program is to return annually or semi-annually to see how the seafloor changes over time.
The data collected has been valuable in understanding how rising ocean temperatures are affecting our coral reefs. Williams' team has documented coral bleaching events on the west and east coasts of Australia, including significant damage sustained by the Great Barrier Reef in 2016 and 2017.
"We've been using a combination of robotic systems and diver-held imaging systems to document how some of these reefs are reacting to the bleaching events," said Williams, who works within the School of Aerospace, Mechatronic and Mechanical Engineering at the University of Sydney.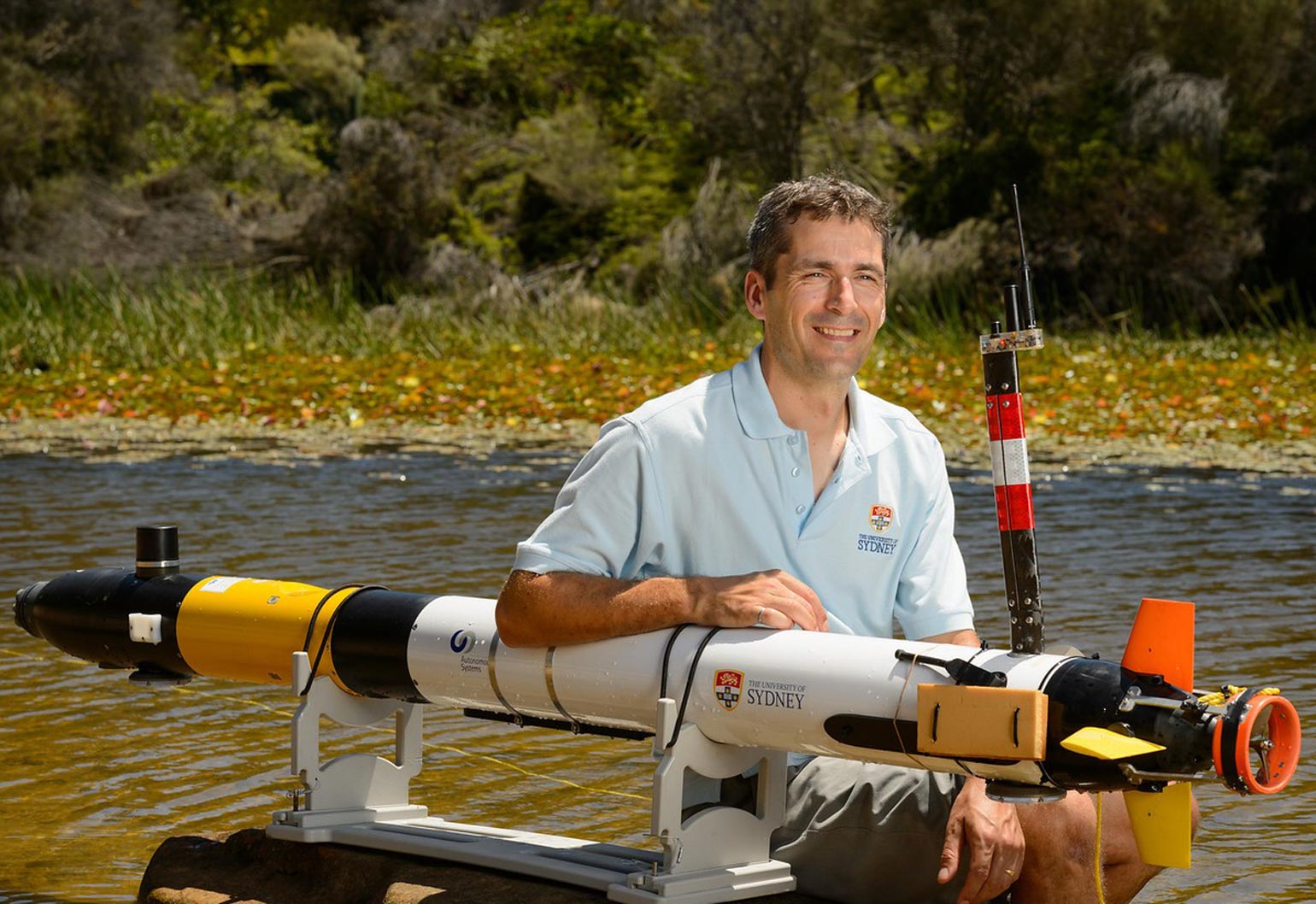 His team is also documenting the effects of tropical cyclones. Williams said another interesting finding is that the kinds of species found living on the reefs are changing. As the water warms, marine animals such as starfish and sea urchins are migrating south to colder climes.
Williams said emerging technology has helped his team glean better insights from their monitoring activities.
"There have been huge developments in the field of machine learning that have allowed us to really find patterns and understand what's in the data," he said.
This includes the ability to train algorithms to identify specific items in the surveying imagery, such as different species of coral and other marine plants and animals, as well as learning relationships between different types of data.
Coral matchmaker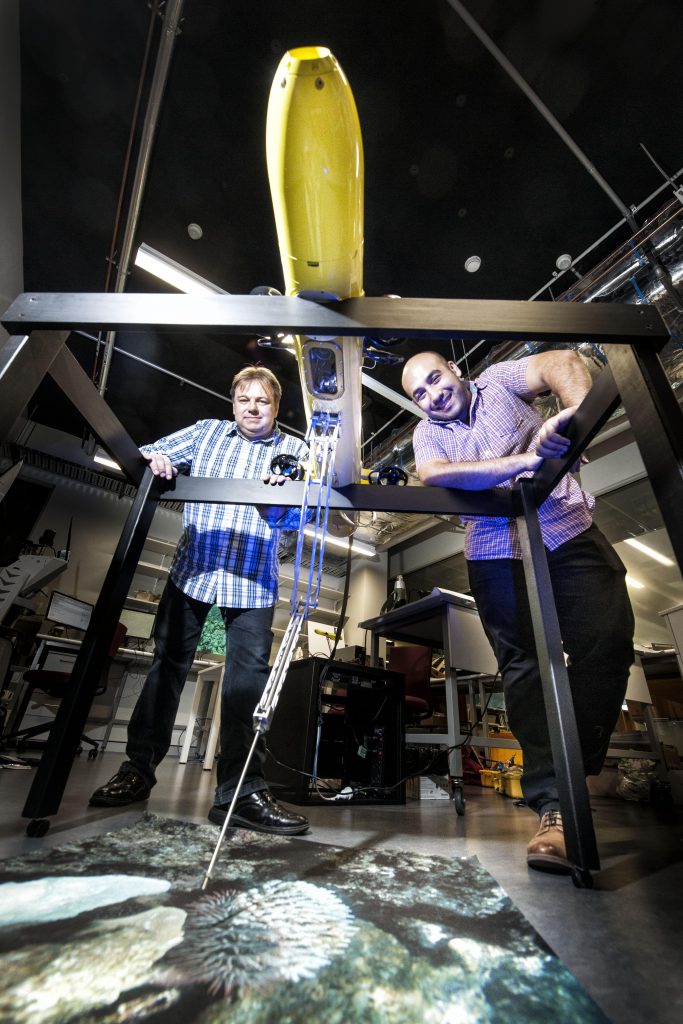 In just over three decades, the World Heritage-listed Great Barrier Reef has suffered a 50 per cent loss of coral coverage due to factors such as tropical cyclones, coastal development and the crown-of-thorns starfish.
Spurred on by the urgency of the reef's plight, Professor Matt Dunbabin from Queensland University of Technology (QUT) has modified a robot he originally developed to combat crown-of-thorns starfish (COTS) to release coral larvae back into the ecosystem.
The newly-minted LarvalBot had its first trial run during the spawning event late in 2018.
Dunbabin, whose first degree was in aerospace engineering, collaborated with coral IVF pioneer Professor Peter Harrison from Southern Cross University. The team used the modified RangerBot to concentrate coral larvae reared in pools and return them (gently) to regenerate dead areas in the Great Barrier Reef. This technique is known as coral restoration.
One challenge was designing a larval dispersion system that wouldn't damage the larvae. The problem was solved with a little wing that squeezes out a fog – like a crop duster.

Dunbabin is excited about combining his technical expertise with Harrison's scientific knowledge.
"This is a great thing where we can marry up technology with environmental and marine science to help coral reefs," Dunbabin said.
Ready to celebrate how engineers help build a more sustainable world?