A bit of daring and a desire for hands-on experience has helped Luke Heffernan transform his ambitions into big achievements.
When engineering graduate Luke Heffernan heard that South Australian Premier Steven Marshall was at a recent university orientation week, the 25-year-old wasted no time tracking him down.
Heffernan had a stall promoting Adept, a club he founded at the University of Adelaide to build a culture of hands-on engineering.
He was determined to get the Premier and South Australia's Chief Entrepreneur on board.
He succeeded, not only securing a further contact with Marshall but convincing him to pose for a photo wearing the club's T-shirt.
It is an example of the passion, people-centred approach and opportunistic mindset that has seen Heffernan touted as a future leader in South Australian engineering.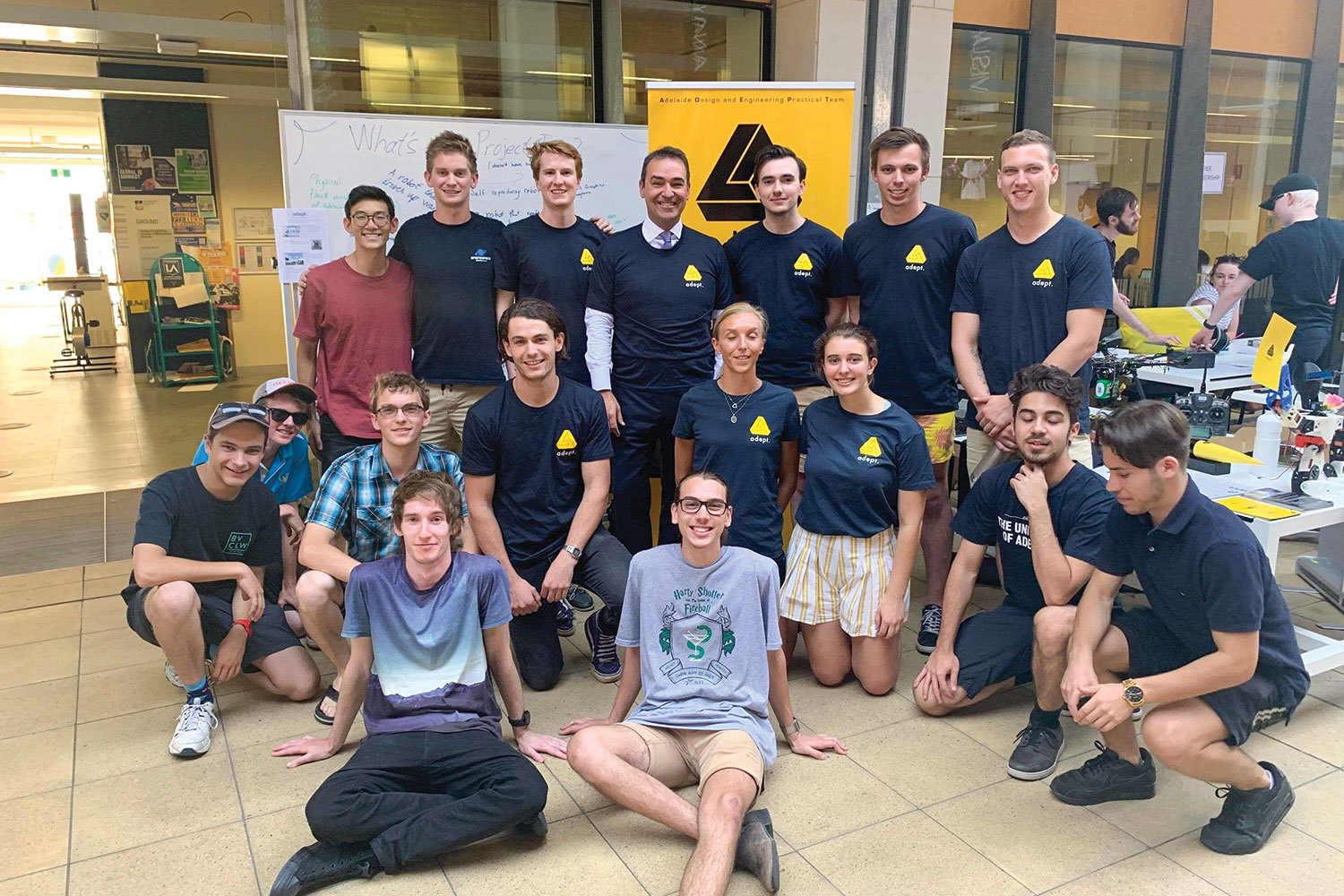 Heffernan grew up far from Adelaide's elite suburbs, in the small town of Port Willunga.
When he finished high school, he didn't know anyone who had been to university.
But graduating Year 12 with a Long Tan Youth Leadership Award and having dreamed as a child of mixing chemicals and creating explosions for a job, Heffernan thought he'd give science a go.
He enrolled in physics in his first year at university, having never really heard of engineering, and later added mechanical engineering when he found himself immersed in his friends' units.
The missing piece
The only problem was that Heffernan wasn't getting the practical experience he wanted.
"Doing engineering work at uni, I could be doing very little practical work — sometimes as little as seven hours a semester in the lab," he said.
"Whereas some physics courses I was doing 10 hours a week, and you'd be learning so much more."
Heffernan tried to boost his hands-on experience through half a dozen university clubs, but nothing fit what he was after.
"I hate giving up. I hate getting halfway though a project or being told something can't be done."
He began to think about why most students weren't doing practical projects at home.
"We started identifying risks like finances, the network you need for it … workshop space, tools," Heffernan said.
"There's high barriers to entry and a lot of risks if you fail."
When he founded Adept, he decided its focus would be purely on students gaining hands-on experience.
"We don't do pub crawls or barbeques or anything that the other clubs around the uni do," he said.
"We focus solely on getting money, getting contacts, getting industry help, getting support from the uni to let students do practical projects — the ones that they came to uni to do."
A year on from the club's launch, Adept has 70 students working on 12 projects, ranging from rocket launches to artificial intelligence for flying drones and machines that create art.
Fibreless optics
Last year, Heffernan completed his honours with a small group project in free-space optical communications to support the space industry.
You can think of it like fibre optics — only without the fibre.
Heffernan and the team designed and built a prototype device that uses laser beams to communicate with a distant receiver. The device employs Risley prisms — pairs of wedge prisms that can be used for beam steering.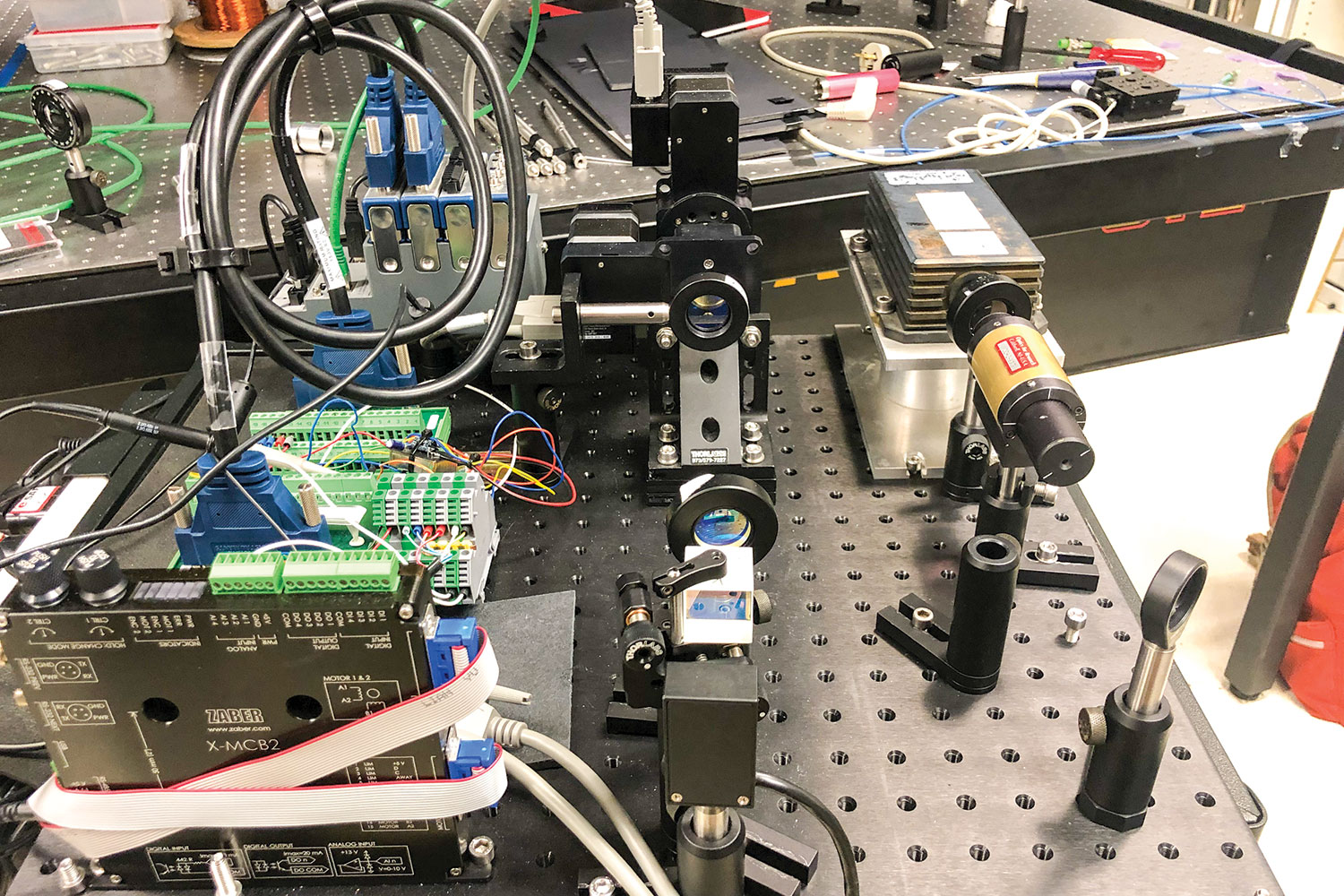 Heffernan said that by varying the voltage of the electricity powering the laser, the team was able to send music to the receiver.
"You could also send internet," he said.
The technology could one day be used to communicate with satellites, which would require it to hit a target no bigger than a person from millions of kilometres away, Heffernan said.
"We tested it at 50 metres and could find [a one-inch] target within a second every time," he said.
The technology could deliver high-speed internet to very remote areas or be used in autonomous vehicles, Heffernan said.
For the love of space
Last year, Heffernan was named one of four Young Australian Space Leaders for 2018.
The award saw him flown to Germany for the International Astronautical Congress and Space Generation Congress, where he presented three papers.
Heffernan is also currently working on a project fuelled by his love of space as an intern at Frazer-Nash Consultancy.
"It's understanding where satellites and other space-based objects in the Earth's orbit are moving around, what they're doing, whether they're going to crash into each other — and letting people know if it is going to happen," he said.
"We've especially been doing work helping defence … developing a mission system, a controller and a program that lets them do all the space situational awareness work."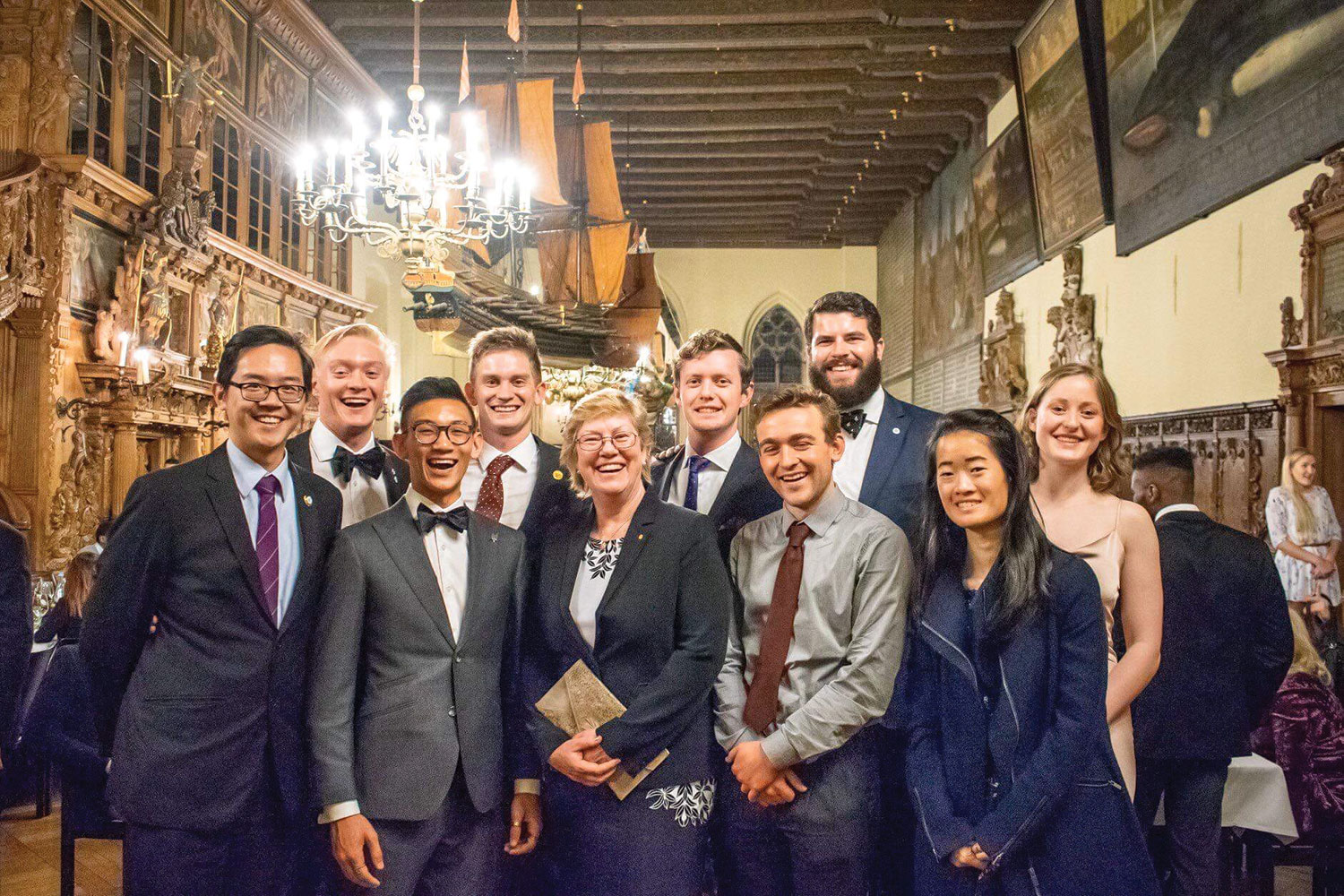 Heffernan's other projects at the consulting firm include one he suggested himself, which uses natural language processing to increase the ease of reading and understanding documents.
Heffernan believes South Australia is poised to become a tech hub, with both the public and private sectors open to new machine learning, artificial intelligence, space and blockchain technologies.
"There's a lot of smart people around here who are quite often world leaders in their areas," he said.
"The only thing that's stopped them before is they're not good at publicity; they're not good at selling themselves.
"And now there's more focus on the space agency, Lot Fourteen and all these others little things, which aim to be like a micro Silicon Valley in Adelaide.
"Getting this publicity and these connections to each other has allowed them to build not just technical and great research, but commercialisable technology."
Wide awake
Why has Heffernan been so successful?
"For one I think I just don't sleep very much," he laughs.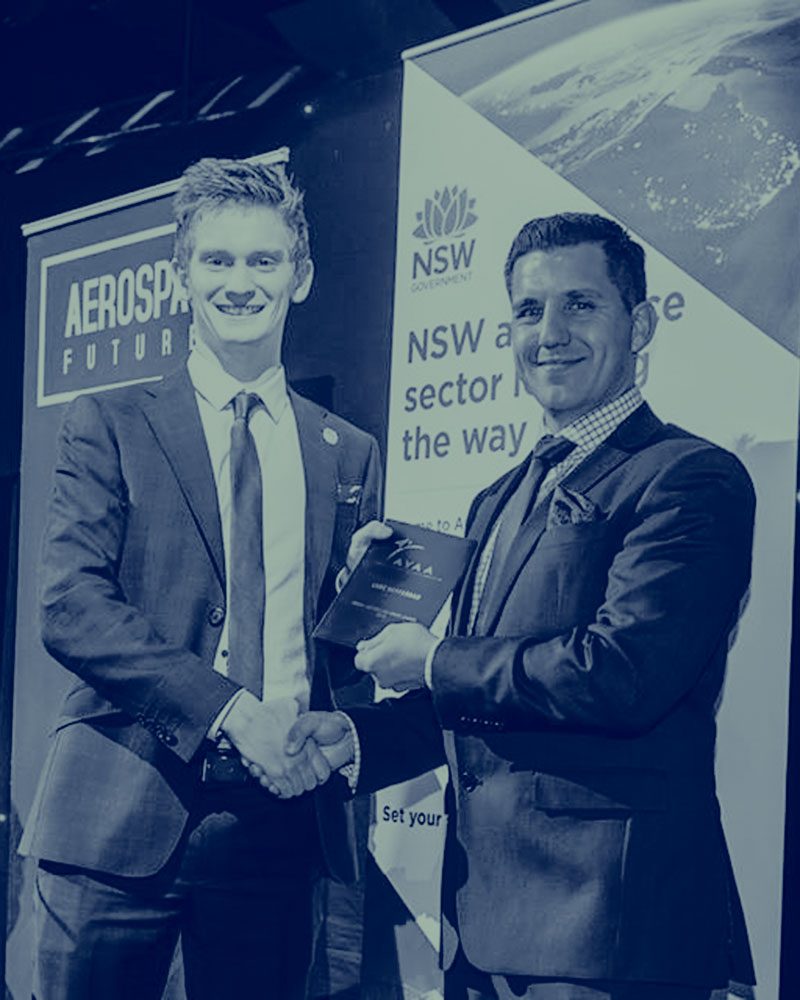 "I think my passion for it all is what makes me stay up late. I hate giving up; I hate getting halfway through a project or being told something can't be done.
"I hate being able to see the solution to a problem and not doing anything about it, so I generally tend to, even if I've been told not to.
"And if there's people that I can help — like Adept — I will push even harder."
Heffernan is open about suffering from anxiety and depression for much of his life.
But he credits the experience with giving him techniques that have allowed him to achieve so much.
It's all about breaking down big projects into small tasks.
"People put things off and just get too scared to take a step because it seems too big," Heffernan said.
"In my head I've gotten much better at breaking it down to the point where I can take the steps and just start going, even if it's slow."
While in Germany last year, Heffernan attended a dinner with Dr Megan Clark.
The man who hit up South Australia's Premier was not going to miss an opportunity to chat to the former CSIRO boss and now head of the Australian Space Agency.
Heffernan said Clark put into words best the way he approaches his work in her description of her own methods.
"She just said 'Just do what's in front of you the best you can'," he said. 
This article originally appeared as "One small step" in the August 2019 issue of create magazine.