Working in the aerospace industry sees engineers work across numerous disciplines, from quality and performance to software and AI to human factors. Three employees share what it's like to work at Boeing.
To learn more about life as an aerospace engineer, create spoke with three recipients of the Boeing Technical Fellowship, a global technical leadership program for standout employees at Boeing that recognises their outstanding technical achievement and vision.
Global leadership
Working in the aerospace industry was always on the cards for airframe structures engineer and Boeing Technical Fellow Andrew Sheppard.
After a Bachelor of Engineering in aerospace engineering and a PhD, he launched into a career that has seen him work across continents.
"I still remember the first horizontal stabiliser rib that I designed," he said. "I was really proud to see it go off to manufacturing and be built into an aircraft. That gave me a lot of pride."
At Boeing, Sheppard has worked on numerous aircraft models, including all 777 and 787 derivatives, and across functional areas such as product development, program design and analysis, and in-service support.
But in his current role as Chief Engineer on the company's Airpower Teaming System, co-developed with the Royal Australian Air Force, he is responsible for quality and compliance of all engineering to ensure the product meets customer performance and safety expectations.
Sheppard takes a people-first approach to much of his day-to-day operations.
"Being a chief engineer, it's really about meeting and connecting with the different groups within our team, to make sure I'm understanding what different people are working on, and supporting everyone to deliver their analysis and conclusions," he said.
"As I'm getting more senior, I'm trying to do less meetings and be able to talk to people. I'm finding that, naturally, it's important to communicate with the engineers and the team but also the manufacturing and flight test teams as well.
"Integrating the various engineering disciplines and broad multidisciplinary feedback is a real focus of mine."
Sheppard, who was part of the team who constructed the first military aircraft to be built in Australia for 50 years, said he was pleasantly surprised by the rise of Australia-based aerospace projects.
"When I started in my career, I was under the impression that big programs were always going to be run out of the US or Europe," he said. "The 787 program was a large program here in Australia to recently break that perception.
"We developed a new carbon composite material system for the whole wing movable trailing edge, the first composite material system developed by Boeing Commercial outside of the US. The program had a complex design and certification effort, and the ongoing manufacturing has been a big contribution to local industry."
Cutting-edge technology
Another fellowship recipient is Dr Yan Yang, the software engineering lead at Boeing's advanced prototyping arm Phantom Works International, and an expert in machine learning and complex software systems.
"My work includes the development of the state-of-art, deep learning solutions for autonomous systems," she said. "My passion is to build reliable, safe and ethical AI systems for the next generation of aerospace engineering products."
Yang's lifelong passion for physics and mathematics initially launched her into a career in manufacturing engineering at Nanjing University of Aeronautics and Astronautics in China. She then made a detour into a rather different field prior to joining Boeing.
"I was always fascinated by space from a very young age," she said. "But I did not know too much about the real world, so I decided to become a TV journalist."
After three years in journalism, Yang completed a PhD in computer science at the University of Queensland, before starting work at Boeing in 2016.
She is proud to work at the cutting edge of innovation.
"Phantom Works is very much living and breathing the most advanced technology in the world at the moment," she said.
Yang collaborates with US-based colleagues on future product planning, and often finds herself providing tech advice.
"I write code, because I'm a computer programmer as well," she said. "I help people to debug their programs. Basically anyone who needs a hand, I'll be there to help them."
Working in an industry such as aerospace engineering, where innovation is the name of the game, might make it seem like the work Yang does is always fast-paced. But this is true only to a point, according to Yang.
"We do have a lot of rapid prototyping programs," she said. "But at the same time, we're also cautious about taking action in areas where we want to make sure things are safe and done properly."
That focus on safety and proper procedure won't impact the prevalence, or relevance, of her chosen field in the future, she said.
"I can see software engineering playing a more important role in our products than ever before," said Yang.
"I can see aerospace engineers wanting to know more about machine learning. That's one of the hottest topics right now."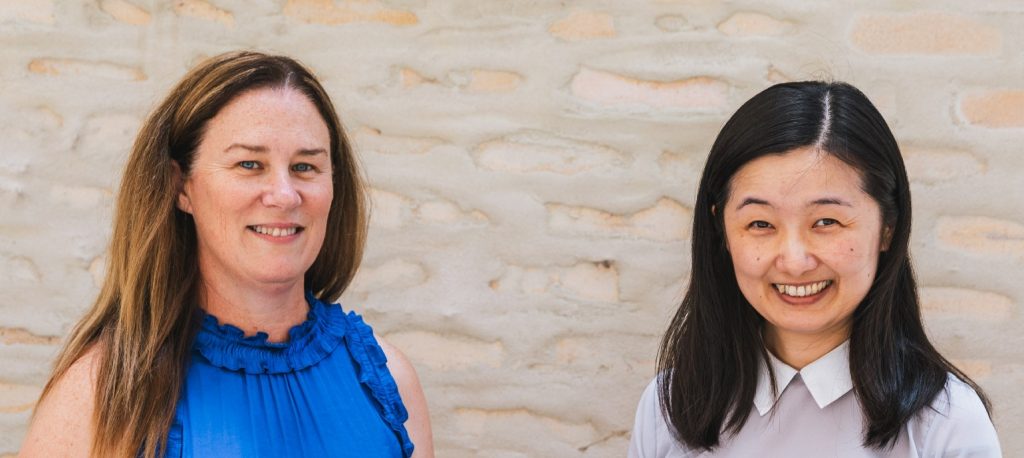 The human factor
Working in aviation and aerospace engineering means safety is of the highest priority.
Donna Duffy, who originally trained in psychology and is now the technical lead of Boeing's human factors (HF) team, works across programs in Australia and globally to safeguard the company's employees from harm.
Although without a background in product development or software engineering, as a human systems engineering specialist she is essential to the company's day-to-day operations.
"In the work that I now do at Boeing, I make sure that the systems people use help them do their role effectively, and that they're safe," she said. "At the end of the day we want people to go home safely."
On a typical day, Duffy liaises with multiple teams owing to her leadership role.
"I talk to a lot of engineers in programs, giving them feedback on a particular design. It might be making suggestions to make it more user-centred."
Contrary to what some might expect, the rise of autonomous systems does not entirely equal a reduction in the human role in guiding that system.
"People feel that as systems become more autonomous, there's less need to consider the human in those systems," said Duffy.
The human factor is not one to overlook, however.
"Sometimes we're not always recognised for what we do because if we've done our job well, the system will work well," she said. "The company is really accepting of human factors specialists, who aren't engineers mainly but provide a different perspective on things."
First of many
Beyond achievements in their respective fields, Yang and Duffy have an additional claim to fame: they are the first two female Associate Technical Fellows (ATF) from Australia.
"We were both surprised we were the first," Yang agreed. "We hope this is not going to be a novelty anymore, that in the future we will have a lot more women in the fellowship."
"Being recognised as an ATF makes it easier for us to be included and to recommend HF be included in programs and innovations," Duffy added.
As well boosting the representation of women in a traditionally male-dominated industry, their achievement is also a boon to local industry; according to Yang, fellowship recipients are predominantly based at the company's headquarters in the US.
"It's pleasing to see the number of Boeing Fellows increasing in Australia, the company's largest international hub," she said.
With the fellowship placing them in the top three per cent of Boeing's 50,000 engineers, the trio are well-placed to help train the next batch of fellows; Yang, Duffy and Sheppard all mentor other employees, helping more people progress in their technical careers.
And Sheppard is quick to share his pride in the high standards set by local industry generally.
"It's an exciting time to be an engineer in Australia," he said. "The Australian industry is uniquely positioned to capitalise on the skills, experience and innovation we have here – and we're seeing that through numerous cutting-edge technology programs."