An electric vertical take-off and landing technology and a system that uses artificial intelligence to maintain ageing infrastructure are just two of the projects showcased by final year engineering students at the annual EnGenius event this month.
While the showcase couldn't go ahead in person this year, the COVID-19 pandemic didn't stop some 1000 RMIT University students from completing more than 300 projects, which are on display in a virtual event. 
"Our students have shown they are resilient and adaptive, and they are willing to embrace necessary change," said Dr Graham Dorrington, Senior Lecturer in Aerospace Engineering at RMIT.  
"Many students also have a growing thirst for new disruptive technologies, such as the concept of personal air transports and 'zero emission' travel."
Even though most of the world remains at a standstill, flying was the theme for the Advancing GoFly project, which built on the work of previous students, team member Joshua Watson told create.
"We continued to develop an electric vertical take-off and landing vehicle known as the 'Hovera'," he said.
"Our specific design draws from the legacy of historical ground-breaking work, such as the Hiller Flying Platform, with the addition of external electric ducted fans in a configuration like that of a quadcopter to provide control."
The team's design uses a composite duct and is equipped with two 30kW electric motors to provide lift and eight 5kW electric ducted fans for control. The craft is controlled centrally via a flight controller and powered by high capacity lithium batteries.
"A major milestone for our team this year included planning for testing the motor systems, which also required a well-engineered method of restraining the craft to do so safely," Watson added.
The project team included students from a diverse range of engineering disciplines, meaning the approach to progressing the craft was multifaceted.  
"On the mechanical side, a set of landing gear capable of absorbing the impact of landing is being designed," Watson said.
"Electrically, a method of remotely shutting the craft down as required for certification has been designed and prototyped.
"In addition to this, a data monitoring system has been designed to allow for all the pertinent flight data to be captured during testing. There has also been considerable work completed to fine-tune the flight control systems and verify that hardware being used meets the needs of the craft."
Watson, who is preparing to undertake an internship during the summer with the Naval Shipbuilding College, said that it was difficult for a new project team to fully understand the work completed by the previous teams on the Hovera without being able to see the physical product of their work.
"Many students have a growing thirst for disruptive technologies, such as the concept of personal air transports and 'zero emission' travel."
Intelligent design
Elisha Tilan, who is in her final year of a bachelor of civil and infrastructure engineering with honours, was part of the team that designed and developed a virtual model, known as a digital twin, that uses wireless sensors to monitor structural elements of Queensland's Dalrymple Bay Coal Terminal (DBCT).
"This terminal has been operating since 1983 and has been subjected to harsh environmental and mechanical conditions," she told create.
"We investigated developing an intelligent system to transform and optimise how the DBCT is being maintained to reduce the risk of structural failures."
The students' project outlined the process of developing of a digital twin for predictive maintenance, incorporating three different types of wireless sensors to detect potential deteriorative hazards for the asset, with the aim of encouraging the shift towards digital-driven asset management.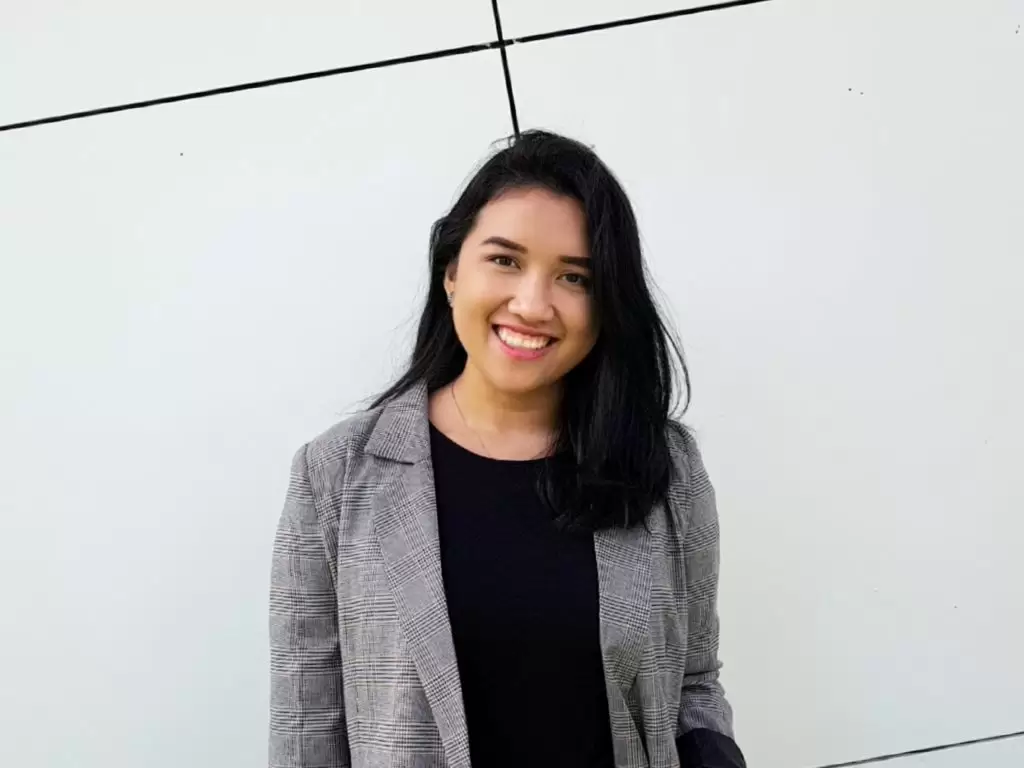 "We came up with our design solution by initially researching smart maintenance methods that can be applied for effective asset management of DBCT," Tilan explained.
"We discovered that digital twins provide accurate and real-time information of assets and can be used to remotely assess structural elements for improved maintenance decision-making. After meeting with our supervisor, we determined that a digital twin would be the perfect solution for long-term maintenance of DBCT."
Tilan said that the group was fortunate that the project did not require substantial laboratory work and could be completed remotely. They found that meeting online proved to be most convenient for everyone during lockdown.
Learning resilience
The DBCT group's supervisor, Dr Mojtaba Mahmoodian, RMIT Senior Lecturer in Civil and Infrastructure Engineering, said the students had to overcome a number of obstacles during lockdown.
"We could not send the students to the job site to observe the port infrastructure and install the sensors," he said.
"But the students made a prototype in their own backyard warehouse and our industry partner sent photos and videos enabling students to observe the site virtually."
He said it was a challenge to keep students engaged in an online engineering class, but they were able to make the most of hardware and software tools to make life easier.
"It is impressive to see students' creativity and motivation to tackle industry challenges," he said.
"Not even a global pandemic can stop our students' creative minds from innovation in engineering."