As artificial neural networks and large language models such as ChatGPT focus the world's attention on the opportunities — and risks — of artificial intelligence (AI), engineers are increasingly wondering how the technology will affect their own work.
AI is nothing new for the engineering sector, but recent advances have seen possibilities open up for how advanced software could transform the delivery of projects.
Speaking at the 2023 Bentley Year in Infrastructure and Going Digital Awards held in Singapore last month, Julien Moutte, the Chief Technology Officer of engineering software company Bentley, predicted that engineers would come to see AI as a partner in delivering their work.
"Our vision is of a co-pilot assisting the engineers and the designers and being able to draw from an extensive portfolio of design, analysis and simulation tools," he said at the event.
"Users will be able to draw from those engineering principles while bringing all the design data from past and current projects together. This could create a foundation where AI does not need to learn infrastructure engineering from scratch."
AI could, for instance, already understand the rules of the physical world, drawing on its knowledge of those constraints, local codes, and even the particular context surrounding a project. 
And just as an artificial neural network draws on vast reserves of existing language, engineering AI software could use other resources available to it.
"Designs and drawings are a form of language too," Moutte said.
"What if an AI model could capture and absorb the engineering know-how captured in that language — and then understand and generate designs and drawings automatically based on your input requirements."
Starting at 70 per cent
Long before he took up the role of Bentley's Senior Director of Product Management, Josh Taylor was a civil engineer, and he draws on that experience when considering how AI might benefit engineers.
"There's still some overhead in the whole workflow that an engineer goes through," he said.
 "They spend a lot of time building a model — which is fine — but there's only so much critical engineering thought that goes into the repetition of building digital models."
"[Engineers] spend a lot of time building a model — which is fine — but there's only so much critical engineering thought that goes into the repetition of building digital models."
Taylor predicted engineers would use machine learning to bring forward the point at which their actual work on a project could begin.
"Instead of starting from zero, starting maybe at 70 per cent — where they have a first iteration of the structure that they can work with," he said.
"Then they can play around with the parameters; they can make a column a bit bigger here, they can move a floor level a little bit higher, they can move a wall, they can punch an opening and put in a doorway and a wall." 
Taylor compared the current AI landscape to the position engineering software in general held in the mid 1990s, when it first began to be more broadly adopted.
"At first, engineers — for a while — were a little bit sceptical, because they felt like there was too much faith being put in a program and not enough diligence and review of the actual output of the program," he said.
"And I think maybe to some degree, engineers feel that way about AI right now. But I will say that if used the right way, it can be a tremendous tool."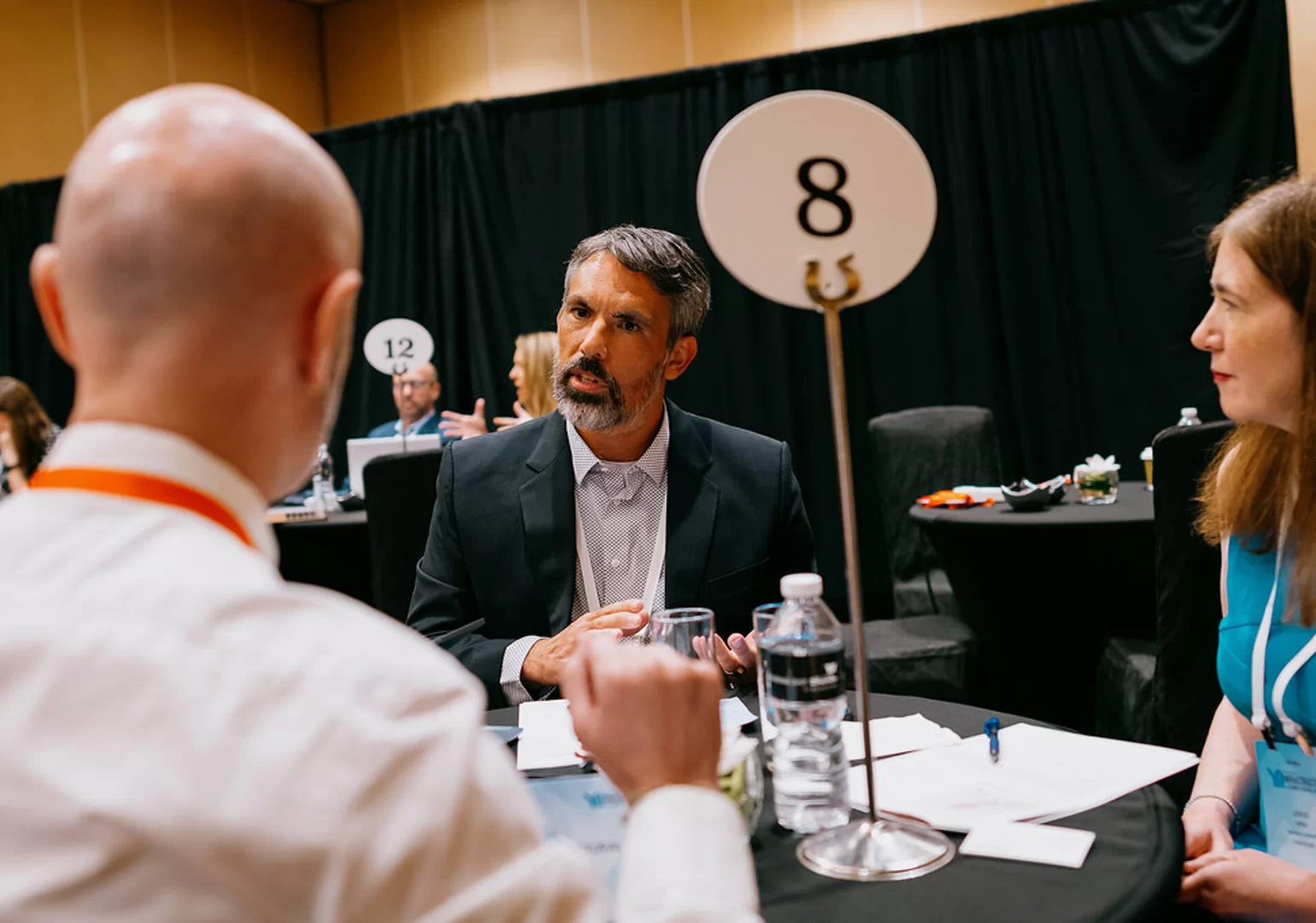 Using AI responsibly
Engineers Australia's Group Executive for Policy and Public Affairs Damian Ogden has previously urged engineers to make use of the benefits of AI while advocating for government to appropriately regulate the technology.
"AI has the potential for significant transformation in the future of engineering in ways we are just starting to understand," Ogden told create.
"In the workplace, it can optimise design processes, improve modelling and help extract more meaningful insights from data. This will lead to greater productivity, freeing up engineers to be more innovative."
"The focus that we have on data stewardship [is a] recognition that our users' data is their data, not our data."
Mike Campbell, Chief Product Officer of Bentley, said his vision is for AI to augment the work engineers do, particularly when it comes to infrastructure.
"We don't see AI replacing the work that engineers do, and that really is our mission: to leverage the richness of the data … to empower engineers to be more productive in their work, to reuse their knowledge to unlock different forms of automation," he said.
"We're really focusing on the earliest phase of the lifecycle with our generative AI capabilities — think about the domain of site engineering, very early on in infrastructure development — so you'll see some exciting capabilities demonstrated."
And Campbell highlighted the importance of companies being responsible with the data they collect in developing their AI models.
"The focus that we have on data stewardship [is a] recognition that our users' data is their data, not our data," he said.
"We will be very careful in terms of ensuring that we are giving them the right to use their data to inform their future designs, but not making that much more broadly available to others."
Moutte described those concerns as "fundamental".
"The issues of data rights, ownership, accuracy and AI are not unique to our sector; we see and hear the debate play out in the media every day." he said.
"It is one thing for ChatGPT to generate content from all the information available on the internet that it was trained with. It is another though to have AI capture the creative work of engineering and design firms, and then to train AI models with that knowledge."
Discover more about two Australian projects that claimed top honours at the Bentley 2023 Going Digital Awards in Infrastructure.