Traditionally, inspecting tight combustible spaces could only be done by humans. A new Australian invention, the Magneto-Ex, aims to change that.
Working in confined spaces is a considerably dangerous undertaking. But outsourcing hazardous confined space inspections, such as in the oil and gas sector, to robots has been impossible due to the risk of ignition. 
That is until Australian engineers developed the Magneto-EX, the world's first inspection robot with an Ex rating, meaning it's safe to use in explosive atmospheres. 
Developed by Western Australian robotics company Nexxis with support from CSIRO's Data61, SixDe and National Energy Resources Australia (NERA), Magneto-EX aims to save lives by taking up the role of inspecting hazardous spaces.
The spider-like robot has magnetic feet, which enables it to scurry through pipelines or up walls, and high-resolution cameras to provide real-time surveillance imagery to users. 
"This isn't just about developing robots, it's also a data capture tool to help humans make faster and smarter decisions," Nexxis Managing Director Jason De Silveira told create.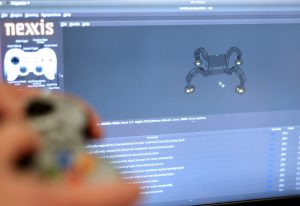 Spidey sensors
Non-EX rated equipment is unsuitable to work in spaces with combustible material because the equipment has the potential to emit sparks or is unable to withstand high temperatures.
This also means the traditional way to inspect an issue with a gas pipeline is to send a person down to assess the situation. Not only does this put a worker in a dangerous position, it also relies on them to collect data about the issue with no easy way of assessing and collating it. 
The Magneto-EX can be equipped with a range of sensors to survey the situation and feed data back to users. The robot itself acts as a modular base, meaning different sensors can be bolted on depending on what the user is trying to achieve. 
"By making it modular we cover off more of what the industry is looking for," De Silveira said.
"Perhaps it's asset integrity where they want to do measurements of the wall thickness or perhaps it's looking for cracks or defects. These need different tools and sensors."
Along with the various sensors, the Magneto-EX can see it's environment through 3D simultaneous localisation and mapping (SLAM), similar to how a self-driving car 'sees' the road ahead.
In addition to its EX-rating, what sets the Magneto-EX apart from other surveillance robots is its dexterity. 
As it is often working in confined spaces, De Silveira said the robot needed to have the ability to move beyond just left and right.
"Magneto is based on a spider, so it has dexterity and manipulation through its arms instead of using wheels or tracks," he said.
"This allows it to step over objects or transfer from a horizontal to vertical position as needed."
Magneto's backstory
The idea for the Magneto-EX was born at CSIRO's Data61. 
Simply called 'Magneto' (after the X-Men character) before earning it's EX-rating, it was always believed to have the potential to aid structural inspection. 
The initial paper about the Magneto explains how it can fit through gaps of 230 mm (smaller than standard confined spaces entry points) and its footprint size of 40 mm allows it to walk along narrow beams. 
Its limbs are not just for movement either; they can switch between locomotion and manipulation mode. For example, if a probe is attached to one limb of the Magneto, it can lower that limb into a hole while gripping the surface with its remaining limbs.
"This isn't just about developing robots, it's also a data capture tool to help humans make faster and smarter decisions."
In July last year, Data61 partnered with Australian technology and solutions company Nexxis to take Magneto from the lab to the market. 
De Silveira said Nexxis works as a bridge, taking Australian engineering innovations and giving them practical applications. 
"What Data61 is really extraordinary at, is research and the ability to totally think outside the box with no limitation. That way of thinking is the key to overcoming technical challenges," he said.
"Our role is to take that solution and apply the industry requirements. Which in this instance was gaining the EX-rating."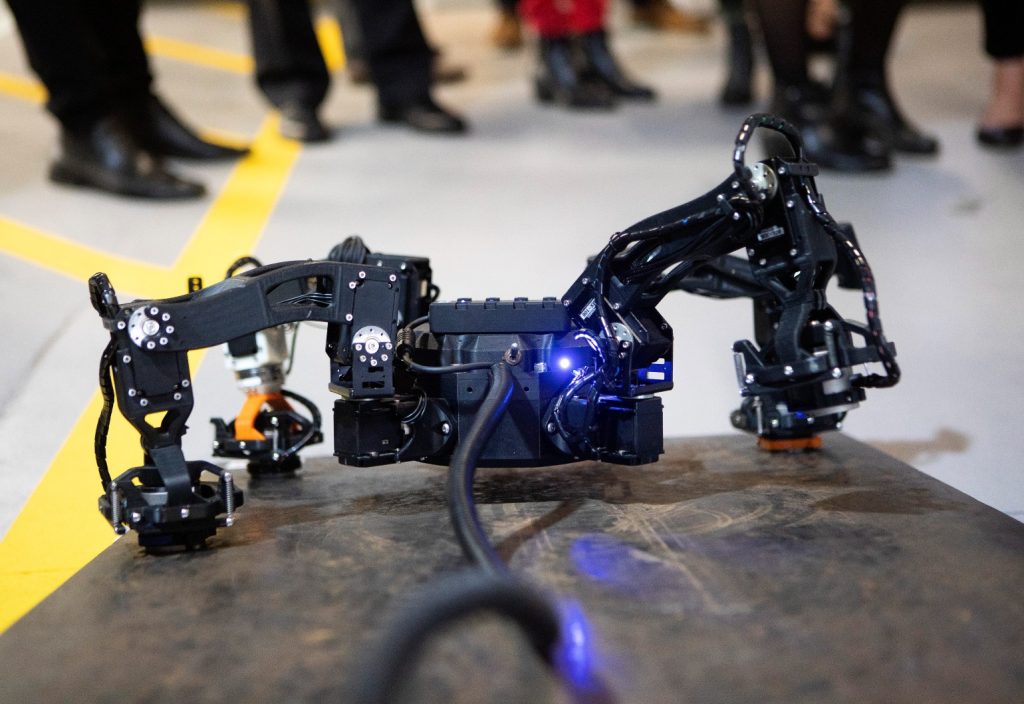 This is where the future of the Magneto-EX lies. By adapting it for different industries, the robot could soon be used by mining companies and in other industries that require dangerous tasks. 
"Wherever there's a hazardous area where we shouldn't be putting people in, then Magneto has a place," De Silveira said. 
"It could be working on submarines or any Defence spaces. The sky's the limit on what we can do because it's so functional."