It's only fitting that a discussion about what makes for liveable cities should take place in the most liveable city in Australia.
Engineers from around the world met in Melbourne for the World Engineers Convention (WEC) last week, which explored the role the profession plays in creating urban spaces where people can live, work, play and thrive — now and into the future.
Professor Carlo Ratti, Director of the Senseable City Lab at MIT and Founding Partner of Carlo Ratti Associati, summed up the reasoning for creating more liveable, sustainable cities in four numbers: 2, 50, 75, 80. Cities take up 2 per cent of the planet's surface, yet they have 50 per cent of the world's population, consume 75 per cent of the energy and generate 80 per cent of emissions.
"Making our cities more sustainable can have a huge impact at the global level," he said.
Stephen Yarwood, an urban futurist and former Lord Mayor of Adelaide, took up this message and said the exponential pace of technological advancement offered so many opportunities for engineers and city designers.
He pointed to innovations such as 3D printing, peer-to-peer networks like blockchain, autonomous technology, 'smart' technology, and mobility as a service (MaaS) as forces that will have huge impacts on how people live in and move around cities.
"Technology will create a new urban operating system … data will become an overlay for cities, which will become these complex systems and operate almost like living organisms," he said.
Both Ratti and Yarwood agreed that the amount of data we can now capture is "a bit of a Pandora's Box", but, for now, the benefits outweigh the negatives.
"We can see dimensions of the environment we couldn't see before, which lets us solve problems in different ways," Ratti said.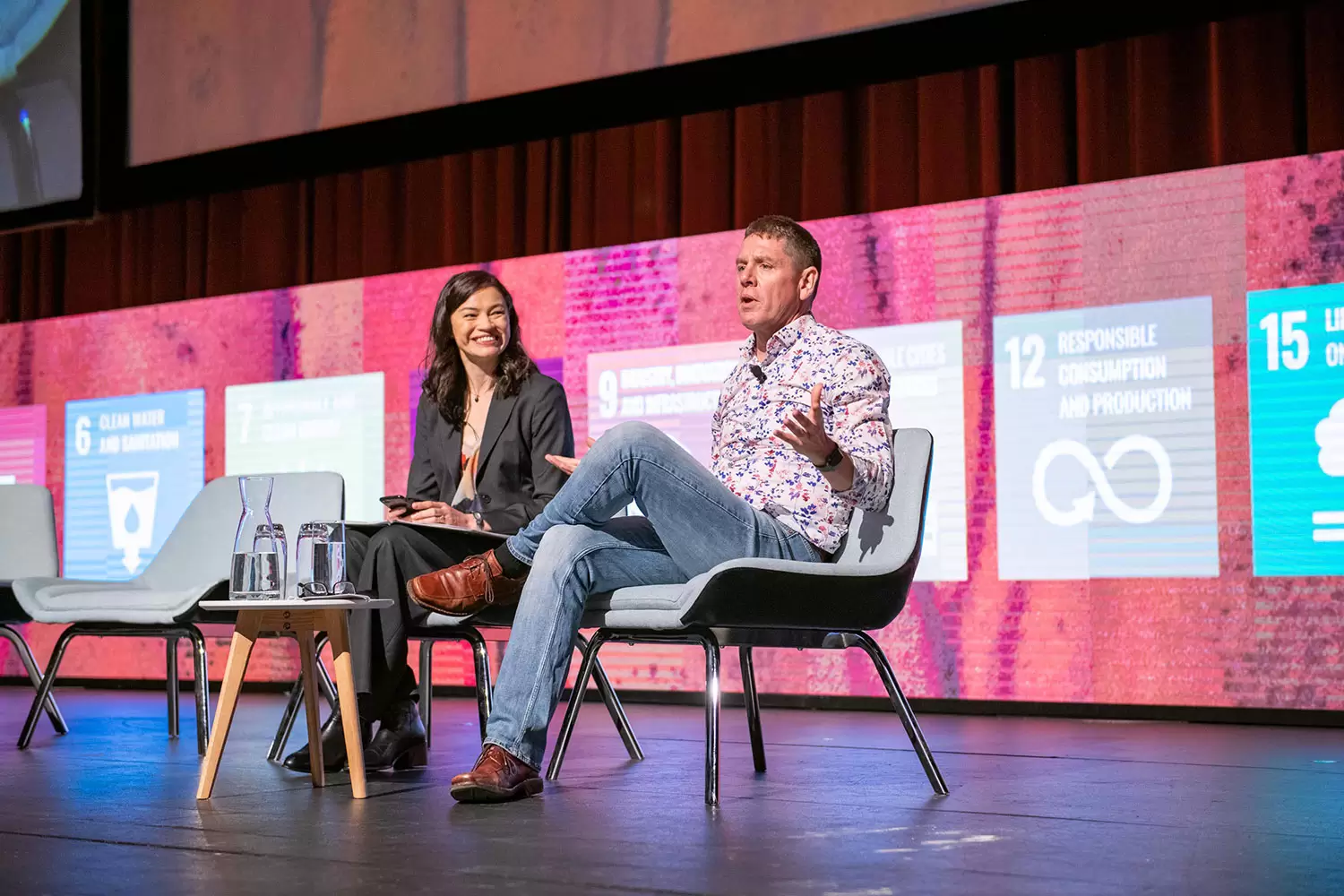 Knowing your end-user
Later, Yarwood was joined onstage by Marco Assorati, Operations Regional Director SAE and Oceania for Salini Impregilo; Paul O'Halloran, Executive Director Network Integration for Metro Trains Melbourne; and Tanya Ha, Director of Engagement for Science in Public and WEC Master of Ceremonies for a panel discussion about engineering liveable cities.
One common thread throughout the discussion was the importance of stakeholder engagement.
Assorati used a current Salini Impregilo project — the Perth Forrestfield-Airport Link project — as an example of how the company prioritised communicating with end-users. He said it's important to keep communities and end-users informed because "their lives are most impacted by these changes".
O'Halloran added to this by saying that, as a transport operator, it's important to share information with end-users in an accessible way so people can make the most informed decisions about how to get from A to B.
A question from an audience member about how to balance short-term and long-term goals sparked a wave of nods from many others in attendance, as it's a common problem experienced by those who have to forecast for future demand, which many engineering roles do.
O'Halloran said it's a hard task, but it's important to plan in a way that's agnostic about factors such as political cycles, as infrastructure spending in Australia can depend on who controls Parliament.
Assorati added that while we can't predict the future, "we can be prepared for it", and that means creating infrastructure that's flexible and adaptable.
"The key to liveability is not necessarily building more things, but we need smarter ways to build things," he said.
It's definitely true for Melbourne, as the things that make it liveable now will change as the population grows, said O'Halloran. What's important, he said, is doing the most with what you have.
"Building new infrastructure needs to be done, but with moderation — we need to optimise what we already have," he said.
More than city centres
Later in the day, several speakers added to the conversation about the future of liveability by sharing their experiences on topics ranging from smart infrastructure to community engagement, and where engineers fit into the mix of creating sustainable urban landscapes.
As a reminder that liveability doesn't just apply to large capital cities, WSP New Zealand's Philip McFarlane presented insights on how to enhance liveability in smaller or more regional areas through community-centric approaches and affordable digital tools.
The team reported on Building Better Homes and Cities, a National Science Challenge research project in New Zealand that involved partnering with two regional district councils to identify what's required to create an affordable yet comprehensive community-centric approach to asset management.
The project came out of the need for councils to connect with communities when making asset decisions, and to help councils answer some pressing questions like what level of service people are willing to pay for, and what's the ongoing conversation.
"Regional areas have smaller everything — smaller budgets, smaller resources — but their people have the same needs as cities. How do we develop affordable tools to address this?," he said.
"How do we capture the needs and wants of the community, and how do those change over time?"
Through their work, the WSP team identified key factors for determining what will be useful digital tools. They found creating 'smart cities' isn't about implementing the latest, shiniest piece of technology.
McFarlane said the first question to answer should be "How do you give purpose to data, and link it together so the community can understand it?".
"For example, if I told people that for the price of a cup of coffee a day, we could have this piece of infrastructure — we need to develop that narrative," he said.
And from there, like anything else: prototype and test, test, test.
From the ground up
Retrofitting existing communities is an important step in bringing more places into the age of the smart city, but what if you could create a smart, sustainable city from scratch?
That's the situation Jonathan Howe, from Jacobs, found himself in when he became involved with the Australian Education City (AEC).
AEC will be a $30 billion "super city", built on a 412 ha site located 25 km from Melbourne's CBD. Creating this community from scratch lets "ideas come to life", Howe said, and he's excited by the prospect of creating an eco-city that puts community and people first — made possible by clever use of digital engineering.
Use of digital technology proved invaluable during design, allowing the creators to "find the balance between digital expression and intuitive know-how", Howe said, and allowed the team to "optimise recursive design cycles" and create an evidence-based design.
"Data was invaluable to this process," he said.
Digital twin technology was also crucial. For this project, Howe said they used both a data-rich model, and then a model that was "more creative" and focused on design expression.
"Ultimately these two would come together, but there is a need to have both," Howe said.
"If you're not doing a digital twin on this scale, you're lost."
While the project is a 30-year long game, Howe hopes it can serve as a blueprint and a benchmark for future sustainable developments.
The world has changed dramatically since WEC was held in November 2019. Join us online on 18–20 November as we bring back WEC keynotes to discuss how the world and the engineering landscape has altered and what the future has in store. Register now for the World Engineers Symposium.