Mechanical and aerospace engineer Jane MacMaster FIEAust CPEng has worked on supersonic ship self-defence systems for NATO, and as a Senior Strategy Advisor within the Department of the Prime Minister and Cabinet. Now, she's combining this unique technical and policy experience in her latest role as Engineers Australia's first Chief Engineer.
Engineering wasn't even on the list of subjects MacMaster wanted to study at university, but with aviation in her DNA (her grandfather and father were both Qantas pilots) and a love of maths and science, she found herself doing an undergraduate engineering degree at the University of Sydney.
"It was in my blood, but I didn't really know what it was or what engineers did," she said. 
"It was happenstance that led me to study engineering … and it has been the most wonderful career. Engineering is such a wonderful degree to undertake because there are so many opportunities; you can change direction many times and do many interesting things with an engineering degree under your belt."
MacMaster, who started as Chief Engineer on 15 July, is an example of this versatility. She began her career as a management consultant in the financial services sector, before embarking on a 14-year stint in senior systems and design engineer roles at what is now BAE Systems.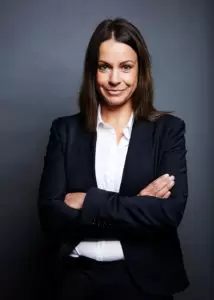 She also founded her own company, Ponder Enterprises, where she drew on her engineering knowledge to teach practical complex problem-solving skills.
A keen proponent of lifelong learning, she went on to study a master of international relations ("a friend told me it was excellent for general knowledge") before taking up a position in the strategic policy division within the Department of the Prime Minister and Cabinet.
While she assumed it was the master's degree that got her in the door with the department, it was actually her engineering background.
"They really liked the structured and purposeful way that engineers think," MacMaster said. 
An engineering identity
This experience will be invaluable in MacMaster's work as Chief Engineer, a role that Engineers Australia CEO Dr Bronwyn Evans said was created to lead the organisation's engagement and policy discussion with industry, government, academia and other key stakeholders.
"The Chief Engineer will play an important part in delivering the organisation's strategic vision," Evans said.
"She will help ensure that Engineers Australia is well positioned to provide leadership for the profession in Australia in the crucial areas of infrastructure, energy, technology and climate change."
"Engineers have a lot to offer in leadership roles, because of how we approach problems and the rigour with which we think things through."
MacMaster said it was the opportunity to help the engineering profession contribute more within society that attracted her to the role. 
One of her main goals is to help establish a stronger profile for engineers and the engineering profession, not just among the general public but among engineers themselves.
"We span such a diverse area of disciplines and areas of practices, and I want us to have something that unites us all," she said. 
"I hope I will contribute to establishing a stronger identity around engineering, for school students right up to senior decision-makers, so that what engineers contribute is more widely recognised and drawn upon."
A wealth of opportunity
One of the main challenges MacMaster sees for the engineering profession is keeping up with the pace of change — and not just in terms of technological advances.
"Evolving skills, standards, knowledge and processes so that we remain cutting edge and contemporary is one challenge," she said. 
"We need to keep pace with everything that's changing because as engineers we don't work in silos — we're all linked to everything else … This means the challenges engineers work on now are typically very complex; increasingly, engineers are part of bigger interdisciplinary challenges that we're trying to resolve."
"The opportunities for engineers are immense and broad ranging; we just have to step up and take them."
Engineers are "insightful problem-solvers", MacMaster said, with the ability to succeed as leaders.
"We are trained and some of us might also be predisposed to asking the right questions, thinking things through and designing solutions that work," she said. 
"That's a very transferable mindset and skill set … That's what sets engineers apart."
She pointed to Neville Power FIEAust CPEng, the engineer who was appointed Chair of Australia's National COVID-19 Commission, as an example of ways the profession can contribute beyond the technical realm.
"Engineers have a lot to offer in broader leadership roles, simply because of how we approach problems and the rigour with which we think things through," she said.
"Engineers underpin almost everything; we play such a pivotal role, but often behind the scenes. 
"The opportunities are immense and they're broad ranging; we just have to step up and take them. I hope I'll be able to support engineers to contribute to specific technological and policy challenges, whether that's energy, water security, health  —  there isn't an area that I can think of where engineering doesn't play a significant role."